Your ultimate guide to Singapore
Discover the best Singapore events, things to do, restaurants, music, film, art, theatre, nightlife and more...
What's on in Singapore this week
Geylang Serai Bazaar 2017
Brace yourselves for the heat – and a grease feast – as you flock to the annual food market to binge on Ramly burgers, otah-otah and other sinful street snacks (err, candyfloss burritos and 'rainbow planet' ice cream buns, anybody?). Keep an eye out for massive Instagram-worthy installations inspired by the Malay culture and heritage, including a 4.4m-tall wau display, planted along the stretch. There's also plenty of activities held in conjunction with the market, such as free movie screenings, gigs, a pop-up museum and a heritage race, where participants can learn more about Hari Raya celebrations as they dash around the precinct. The bazaar spans around the Geylang Serai market, Joo Chiat Complex and along Haig Road, from May 25 to June 24. The official light-up ceremony is on May 20.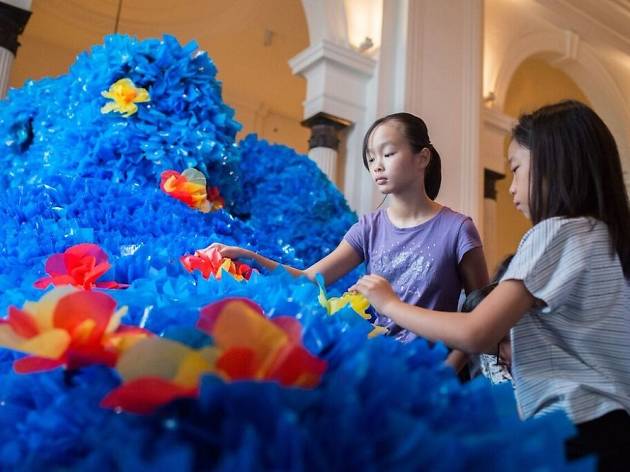 Children's Biennale
The inaugural Children's Biennale features ten interactive art showcases in collaboration with artists from Singapore and around the world. Immerse your little ones in teamLab's 'Homogenizing and Transforming World' exhibit that allows them to experience a digital and multi-sensory world wlthout physical boundaries. Then make for photographer Robert Zhao's showcase of 39 animals, plants and environments that have been manipulated by humans – a lesson for kids on the issues of morality and ethics. 
AIR
Float through the cosmos as you slow dance to this French duo's sensual electronic pop. Air are lauded as one of the most influential electronic acts in recent years, melding the sultriness of Siouxsie and the Banshees with the insouciance of Zero 7. It's bachelor pad music of the best kind.
Buy tickets
Blue Beauties
Fun fact: true spectrum blue is a relatively uncommon colour in plants. As Gardens by the Bay turns five, marvel at the mega floral display featuring fresh blooms in this rare hue. Think French-inspired gardens peppered with topiaries among bright fields of agapanthus, hydrangeas and delphiniums.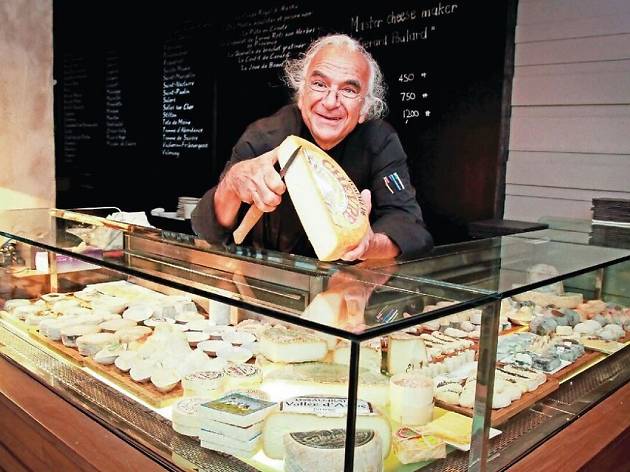 Wine and Cheese at Ginett with Gérard Poulard
Learn everything you need to know about pairing wine with cheese from French cheese ambassador Gérard Poulard. Honoured with many accolades such as The Order of Agricultural Merit and the Prosper Montagné, Poulard will be bringing along 30 varieties of cheese that include Brie aux truffes and the rare Tamie de Savoie.  Ginett's extensive wine bar allows you to sip on Domaine Raimbault Sancerre ($13) and Bourgogne Epinueil ($12) among many other types of wine that go well with each cheese. You'll be a master of cheese and wine just like Poulard by the end of the night.
Sting
Be still our beating hearts – English crooner Sting, the former frontman of new wave rock band The Police, returns to our shores five years on. And this time he's here to shake things up in light of his latest studio release 57th and 9th. Don't miss out on singing along to new hits, and classics like 'Shape of My Heart' and 'Desert Rose'. Making a special appearance at the one-night-only show is fellow British musician and the singer-songwriter's son, Joe Sumner.
Buy tickets
See more events in Singapore this week
101 things to do in Singapore