Your ultimate guide to Singapore
Discover the best Singapore events, things to do, restaurants, music, film, art, theatre, nightlife and more...
What's on in Singapore this week
Amoy Street Bloc Party
Amoy Street is transformed once again into a spectacle of pop-up stores, music and live performances as the second edition of the wildly popular block party descends upon the streets. Get your bites and booze at boCHINChe, Birds of a Feather, Employees Only, Le Binchotan, Burger Joint and Gemmills. Then, burn off those calories – bop to local music performances brought in collaboration with Sunshine Nation or show off that shimmy at the retro-themed after-party at Ding Dong.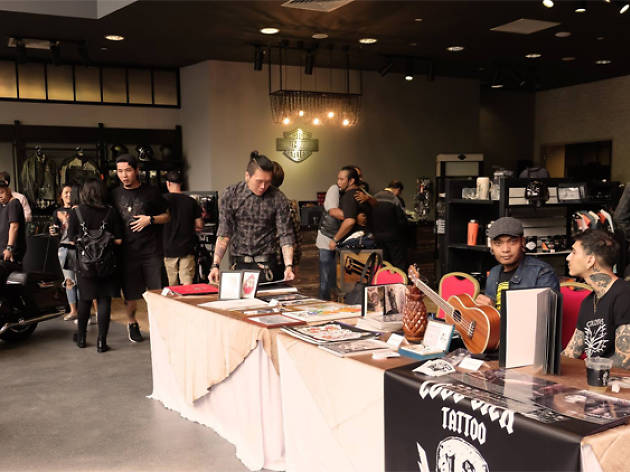 Singapore Ink Show
What's behind the tattoos? A whole lot of artistry and skill, that's what. Get a glimpse of that at the largest gathering of local and international tattoo artists on the island. Get inked by big names such as Leo Salzburg, Victor Portugal, Kinki Ryusaki, Hocheon and Nikko Hurtado, or check out live tattoo competitions as the needle experts duke it out for titles such as best cover up, arm sleeve and realism black and white.
Hand to God
After shows in Broadway and West End, Hand to God makes its Asian debut. Darkly comedic and potty-mouthed, this play takes no prisoners as it explores the life of a troubled teen. And not an average one at that – the God-fearing protagonist is coming to terms with his father's death and seeks solace in his mother's puppet group, only to find the marionettes coming alive in hellish form.
Buy tickets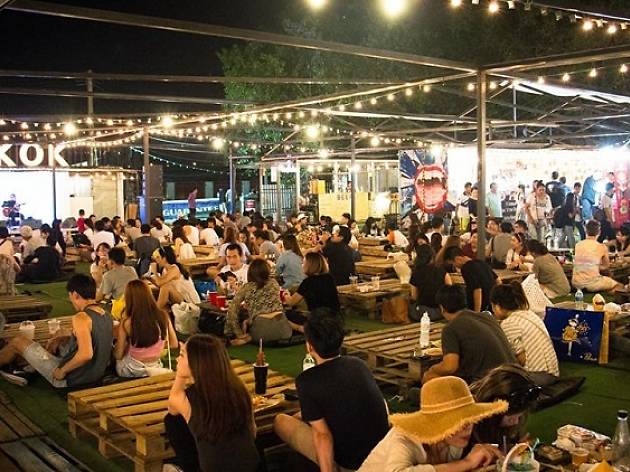 Artbox Singapore
The hipster haven from Bangkok has made its way to our shores – taking with it grassy lawns, fairy lights, and pop-up stalls that are housed in metal shipping containers. The flea market boasts over 300 vendors, so you'll be able to pick up quirky knick-knacks, artisanal crafts, and of course, highly Instagrammable food. Think along the lines of handmade wooden spoons, minimalist threads and rainbow-coloured drinks.
Hong Kong Shop Cats exhibition
Take a closer look at Hong Kong's busy trades and the cats that rule their retail shops through a series of photographs. It began when Dutch photographer Marcel Heijnen moved to Hong Kong and started photographing cats in shops, markets and alleyways. Oh, and the occasional shop dog makes an appearance, too. These are catalogued on his Instagram and website Chinese Whiskers, and will be on display at Artistry as part of the exhibition's first showcase outside of Hong Kong. Some of these images have been collated into the first photobook in the series, Hong Kong Shop Cats, which will be available for sale at Artistry. Come meet the artist during the opening night on April 13. Heijnen will be promoting his book and selling limited edition prints of the felines for your keeping.
Public Garden Consumer Trade Show
Public Garden's back with unique goods from independent labels and brands from across South-East Asia. Get your hands on stationery, art, beauty products, accessories and apparel presented by local and regional sellers from cities like Chiang Mai, Bali, Jakarta, Brunei and Bangkok. Look out for kimono jackets from Duangduan the dressmaker, cute ceramics from Anco and quirky pins from local brand The Pentomime. There will also be a talk by Tokyo-based street photographer and journalist Rei Shito on April 23, 11am to noon. 
See more events in Singapore this week
101 things to do in Singapore