Your ultimate guide to Singapore
Discover the best Singapore events, things to do, restaurants, music, film, art, theatre, nightlife and more...
We tried McDonald's latest creation, the nasi lemak burger. Here's our verdict
With all the hype surrounding McDonald's newest addition to its menu, we just had to try it.  While this isn't the first time the fast food chain has served locally inspired flavours (remember the rendang beef, and salted egg yolk burgers?), McDonald's has decided to recreate one of Singapore's most iconic dishes – nasi lemak. And the burger ($5.95/à la carte; $7.80/meal) comes with all the trimmings: served between semolina buns, there's a juicy fried chicken patty, fried egg, cucumber slices, caramelised onions, and the sweet and spicy sambal sauce. The only thing missing was the ikan bilis, but we guess we'll let it slide.   Hands down, our favourite parts of the burger were the chicken and fried egg – they taste just like the ones you'd get from the hawker stalls. However we got too little sambal and the bread was too dry for our liking. Overall, the burger's pretty decent but we'll stick to the real deal for now.  We also upgraded our meal for a side of criss cut fries ($3.40) and bandung McFizz ($3), and tried the coconut pie ($1.20). You definitely can't go wrong with the deep-fried potatoes but the latter two didn't quite leave an impression. From left to right: chendol McFlurry, chendol Melaka twist, kueh salat cake and pandan coco frappe  Sadly, we didn't get to taste the rest of the dessert menu, including the kueh salat-inspired cake ($5), pandan coco frappe ($4.60), chendol Melaka cones ($1.20/each) and chendol McFlurry ($3). But, we'll save our stomachs
What's on in Singapore this week
Piece of Peace World Tour
Sydney Opera House, Taj Mahal, the Acropolis – these are just a few of the world's iconic landmarks that have been recreated into massive LEGO installations. Marvel at the craftsmanship that went into each one, and participate in the Brick by Brick art project, where you can add LEGO pieces to create a topographical map of Singapore.
Buy tickets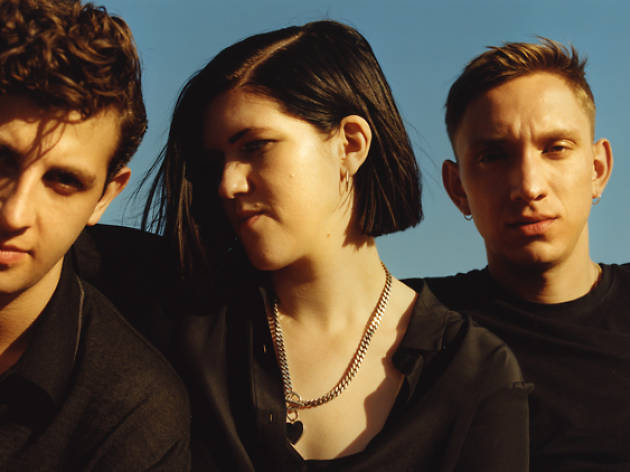 The xx with special guest Sampha
British electronic outfit The xx are making a return to Singapore, this time to mark the release of their latest album, I See You. After their break out self-titled LP xx made waves across the globe (who could forget 'Intro'?), the band has since been busy touring and playing at major music festivals such as Coachella and Bonnaroo, to name a few. But the good news doesn't just end there, folks. Sharing the stage with the London trio is fellow English act Sampha. The rising singer-songwriter's debut album Process has been described as 2017's potential Mercury-prize winner by The Guardian, and he's even earned recording guest spots with big names like Drake ('4422'), Kanye West ('Saint Pablo') and Frank Ocean ('Alabama'). Hear him croon his best neo-soul tunes, including 'Blood on Me' and emotional ballad '(No One Knows Me) Like the Piano'.
Poetry Festival Singapore 2017
Formerly known as National Poetry, the annual poetry event returns with the local-and-proud-of-it theme, 'Regardless of Race'. The festival features works from established and aspiring local poets that celebrate the nation's multi-racial and multi-lingual society. Also, look out for a poetry writing and performance workshop ($38/person) led by homegrown artist Shivram Gopinath. The two-hour session will introduce hip hop, comedy, prose monologue and traditional poetry reading.
Voices of the Amazon
Voices of Amazon makes its debut in Singapore, raising the importance of preserving the unique ecosystem of the Amazon rainforest whilst embracing the true spirit of Brazil. Follow Beleza, a water spirit, on a quest to cure her dying sister, which leads her into the heart of the Brazilian rainforest. There, she discovers that the forest is no longer abundant in plants and natural medicines. The intriguing storyline unfolds through a fusion of ballet, contemporary dance and capoeira.
Buy tickets
Le Clicquot Weekend
Immerse yourself in a full French affair when you stay at The Fullerton Hotel ($750) or The Fullerton Bay Hotel ($950) for its Le Clicquot Weekend. Themed after the famous French champagne – Veuve Clicquot – while your day away at either the iconic Post Bar or pool bar, Lantern. Start the fun by sipping on a glass of Veuve Clicquot Yellow Label but take it easy, as a movie screening awaits at the open-air cinema. The next morning indulge in the Clicquot Carnival Pool Brunch featuring free flow of Clicquot while you soak in the stunning view of the Lion City.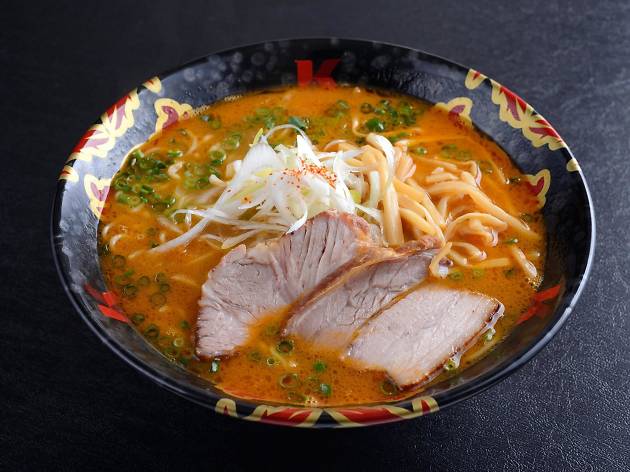 Ramen Revolution 2017
If you're ready for three days of non-stop ramen-slurping goodness at $10 a bowl, then head down to Ramen Revolution 2017, and experience the renowned Japanese ramen show culture. Happening at Resorts World Sentosa, have your pick from 10 widely acclaimed ramen brands  – the award-winning Menya Masamune's one of them – as they go up against each other to win your tummies and votes. For those with a bolder appetite, slurp down noodles to your heart's content when you take part in exciting speed-eating competitions and spicy ramen challenges. Once you've fed the food baby, watch special guest, Japanese competitive eater Nobuyuki 'the giant', as he chomps down bowl after bowl of ramen. Do note that this is a cash-only event.
See more events in Singapore this week
101 things to do in Singapore