Your ultimate guide to Singapore
Discover the best Singapore events, things to do, restaurants, music, film, art, theatre, nightlife and more...
What's on in Singapore this week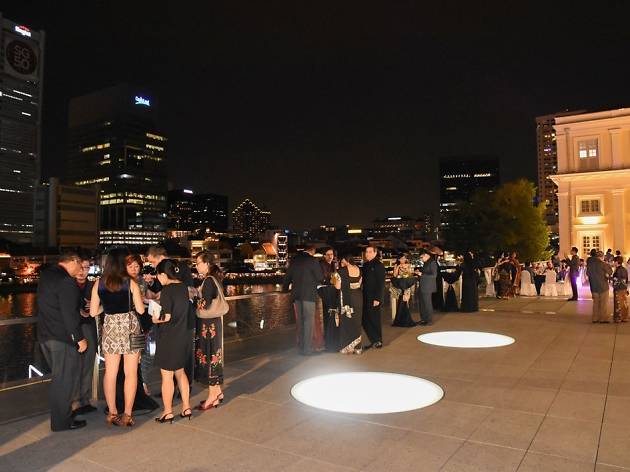 ACM Secret Party
Scooch a little closer while we whisper this in your ear: a (not-so) secret party's landing within the Asian Civilisations Museum, and you're invited. Join in the theatrical feast as you travel through Asia's port cities of past, with cocktails served by geishas from Nagasaki and mains from 17th century Guangzhou.
Chicago
The Broadway musical makes a triumphant return to Singapore's shores. The BAFTA and Tony Award-winning performance tells the story of murder, corruption, adultery and greed with the 1920s Chicago nightclub scene as its iconic backdrop. Don't miss out on your chance to watch Broadway's second-longest running show, with celebrated tunes like 'All That Jazz' and 'Cell Block Tango'.
Swedish Film Festival
This year's edition of the Swedish Film Festival spotlights on acclaimed director Roy Andersson and five of his works, such as A Pigeon Sat on a Branch Reflecting on Existence, A Swedish Love Story and You, the Living. Other screenings at the film fest include the Singapore premiere of Nice People, a documentary that tackles immigrant and refugees issues, and musical dramedy We Are the Best!, which tells the tale of a group of rebellious teens teaming up to form an all-girl punk band.
Choking Hazard: An Exhibition about Toys
Expect a showcase of the works of 30 artists and toymakers from all over the world, including Singapore, Korea, America and Spain. The toys have been dismantled and recreated into artworks that were inspired by waste of mass production and consumerism. You can even get down and dirty – there'll be an assortment of pre-loved toys available for you to dismantle and have fun with.
Crossings
Which choices make or break our lives? Theatre company young and W!LD presents its debut performance, a play that's equal parts bold, dark and funny. Follow a series of characters whose lives have hit critical crossroads, and the roads to self-discovery (or self-destruction) that'll set them free… or not.
See more events in Singapore this week
101 things to do in Singapore