Festivals
There is never a month in Sri Lanka without a festival.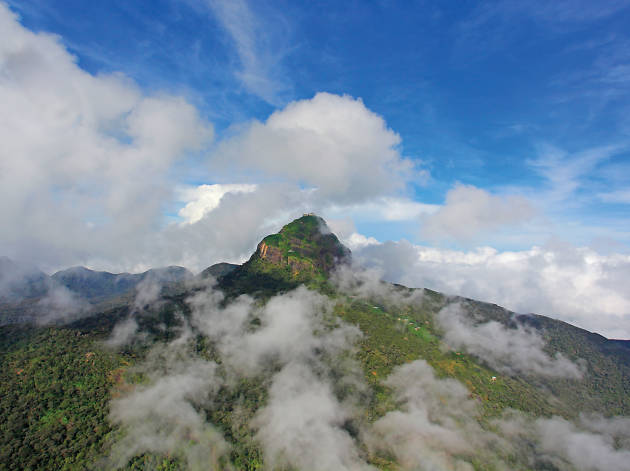 ©BT Image
December 2 – 9
The annual feast of the quaint church commemorates the service of St Francis Xavier in his time dedicated as a mis- sionary. Situated in the centre of Nuwara Eliya, the feast attracts large crowds of devotees to seek blessings. The feast begins with the hoisting of the flag on the 2nd. Vespers service takes place on 8th.
©BT Images
Throughout the duration of the annual Feast of St Lucia's, many devotees visit the church to invoke blessings. A trilin- gual mass is held on the 9th morning, followed by a procession in the evening. The Vespers services takes place on the 8th
©BT Image
Unduvap Full Moon Poya Day
Unduvap is the last full moon poya of the year. Buddhists commemorate the arrival of Sangamitta Theri with the sacred Bo Sapling from the Jaya Sri Maha Bodhi in Bodh Gaya.
©BT Image
Christmas Eve and Christmas
December 24 and 25
The entire island celebrates the birth of Jesus Christ. On Christmas Eve and on Christmas day, Christians attend church and spend the day with family and friends. The streets and homes are adorned with Christmas trees and vibrant seasonal decorations to reflect the festive joy.
©BT Images
Blessings for the New Year at Gangaramaya Temple
December 31

Devotees visit the Gangaramaya Temple with families to invoke blessings for the New Year. While many other religious sites across the island also conduct prayers to welcome a prosperous and peaceful New Year.
December – May, 2019
The ascent to Sri Pada (Adam's Peak) begins this month as throngs of devotees climb the sacred mountain. The season will remain active till May, 2019.