Six great reasons to visit Landquart Fashion Outlet this autumn
Discounts on premium brands are just the start of the fun at this fabulous shopping outlet in the glorious Graubünden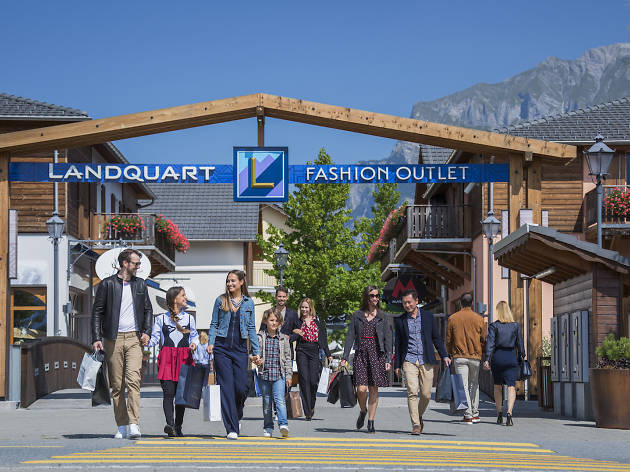 Shopping – for some people it's a way to relax and unwind, for others it can be a bit of a chore that eats into precious free time. But whatever your feelings, Landquart Fashion Outlet can deliver a great day out.
Located just 60 minutes from Zurich in the scenic Alpine region of Graubünden, this high-end outlet is home to over 160 fashion and lifestyle brands across almost 100 stores.
Shopaholics are free to lose themselves among the premium labels and discounted prices. But Landquart doesn't have to feel like a regular shopping trip if you don't want it to.
Alongside the stores, you'll find all kinds of dining and drinking options, plus a wealth of leisure activities in the surrounding area. This means that you can turn your visit into a fun day out or even a family weekend away, thanks to the venue's location at the foot of beautiful Alpine mountains.
It's the perfect opportunity for a mini-autumn getaway for those wanting to escape the city for a few days – and remember that Landquart is open on Sundays, too, meaning you can really make a weekend out of it.
There are all kinds of reasons to pay Landquart Fashion Outlet a visit this autumn: here are six to get you started.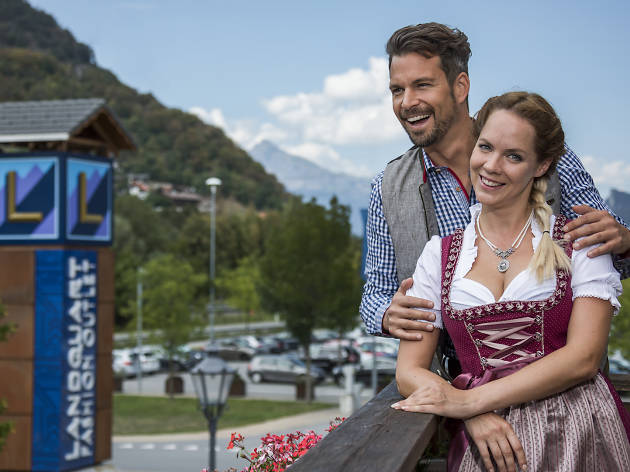 Gilles PECQUEUR
Get kitted out for Oktoberfest
Looking to dress to impress this Oktoberfest? Be sure to stop off at Trachten Outlet, which offers a large selection of trendy and timeless dirndls, lederhosen and other traditional gear guaranteed to get you into the party mood. Don't forget to check out Watch & See for exquisite autumnal accessories and Depot and Amefa for interior design inspiration, either.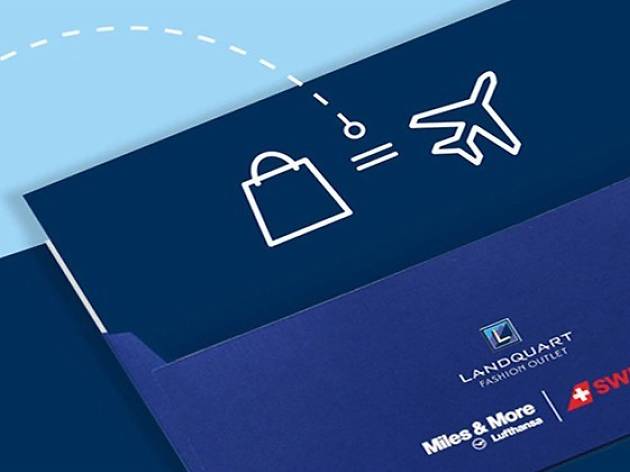 Brilliant news for Swiss Miles & More customers! Throughout October, you'll collect three times more Swiss Air miles on the purchases you make at Landquart Fashion Outlet using your Swiss Miles & More credit card. Time to start plotting that New Year getaway…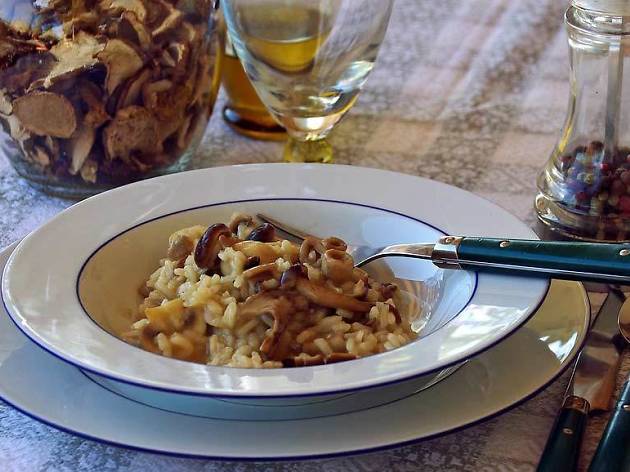 Enjoy the true taste of autumn at Margaux
Once you've tried on all your new purchases, head over to Landquart's on-site Margaux Restaurant to sample its sensational seasonal menu. Comfort food classics such as creamy porcini risotto and pumpkin soup with cream and roasted pistachios abound, as do hearty game dishes, including venison escalope in red wine sauce, and bagel venison roast beef on plum chutney.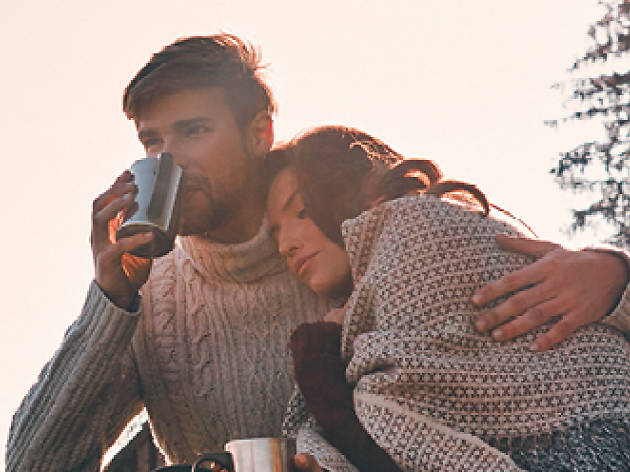 Gear up for an autumn hike
Cooling temperatures, an explosion of colour – autumn is the perfect time to get out hiking. And Landquart has everything you need. Browse the best trekking shoes at Salomon, kit yourself out with high-quality mountain gear at Mammut, pick up weather-resistant clothing for the whole family in RUKKA, stock up on supercool sunnies and goggles at Oakley, and even find the optimal active underwear at Odlo. With offerings from other great sportswear brands, including Nike, Adidas, Puma, Skechers, also available, you'll be well on your way.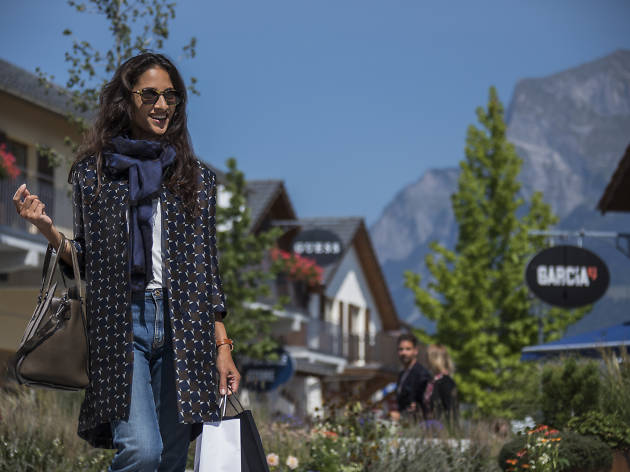 Gilles PECQUEUR
Landquart has welcomed some top-class new arrivals since the summer that are well worth checking out. Chief among them is aforementioned Swiss outdoor company Mammut, renowned for its high-quality hardware, shoes and clothing for mountain lovers. Also just landed are top European lingerie chain Hunkemöller and slick women and men's fashion specialist SARAR, whose new store will be offering previous season items at cut-back prices.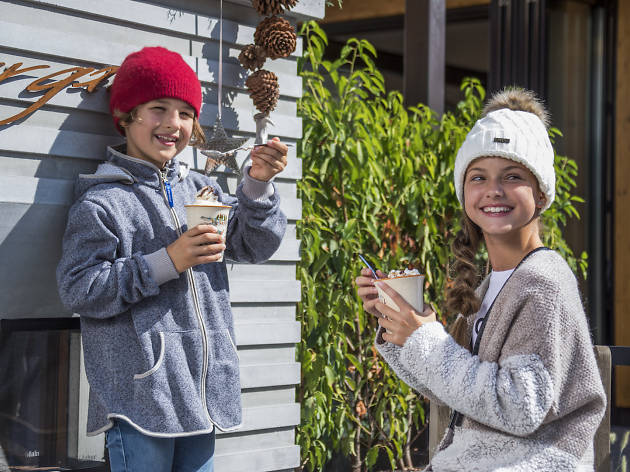 Gilles PECQUEUR
As the time nears, don't forget that Landquart Fashion Outlet is the ideal place to get your festive season off to the best start. Spend a day seeking out Christmas gifts or stop by for a browse and a bite on the way to the mountains – you'll find great offers for the whole family. The centre will be kicking off the festive season from November 1 with Christmas lights and trees decorating the whole centre.
Special offer for Time Out readers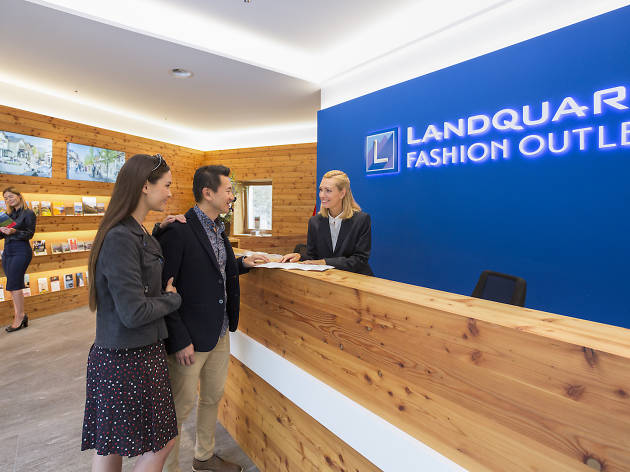 Gilles PECQUEUR
Get 10 percent off with the VIP Day Pass!
Ready for a journey to shopping heaven? Landquart Fashion Outlet is offering a special VIP Day Pass giving a 10 percent discount to all Time Out Switzerland readers. Enjoy reductions on selected goods while shopping in an alpine chalet-style centre. Offer valid until October 31 2018. To receive your VIP Day Pass, simply mention #landquartfashionoutlet at the Landquart Tourist Information Centre (North Entrance). Visit https://landquartfashionoutlet.ch/en/vip-terms-conditions for full terms and conditions and to find out more.