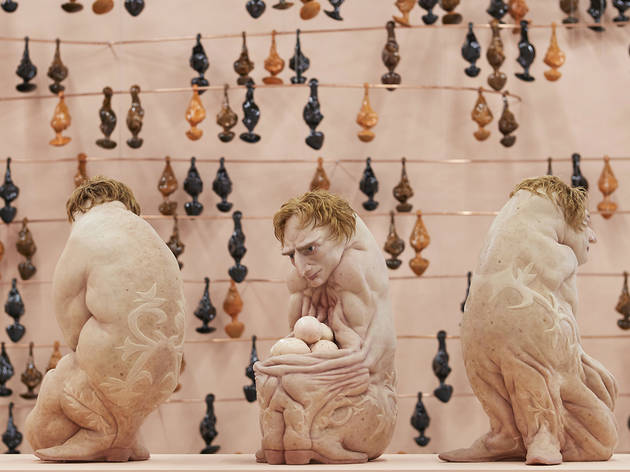 1/4
Patricia Piccinini, 'Eagle Egg Man' series, installation view, Artspace, Sydney, 2018. Photo: Zan Wimberley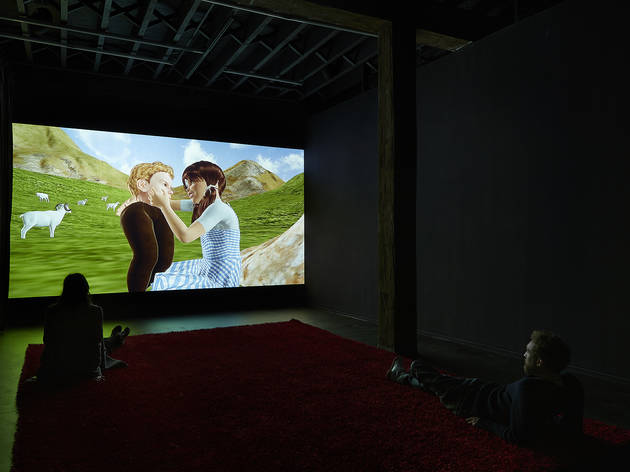 2/4
Jon Rafman, 'Dream Journal 2016–2017', 2017, installation view, Artspace, Sydney, 2018. Photo: Zan Wimberley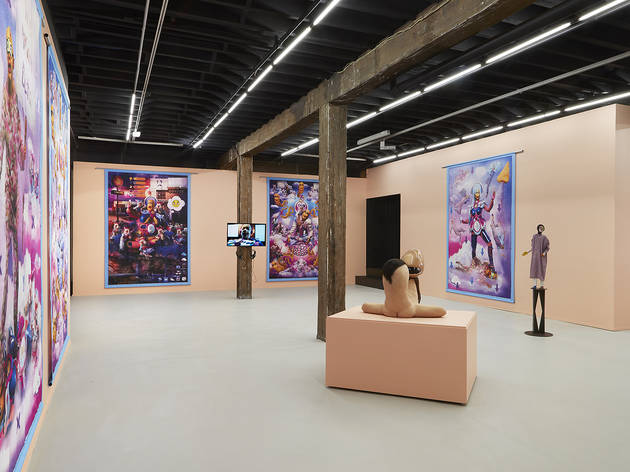 3/4
'THE PUBLIC BODY.03', installation view, Artspace, Sydney, 2018, Photo: Zan Wimberley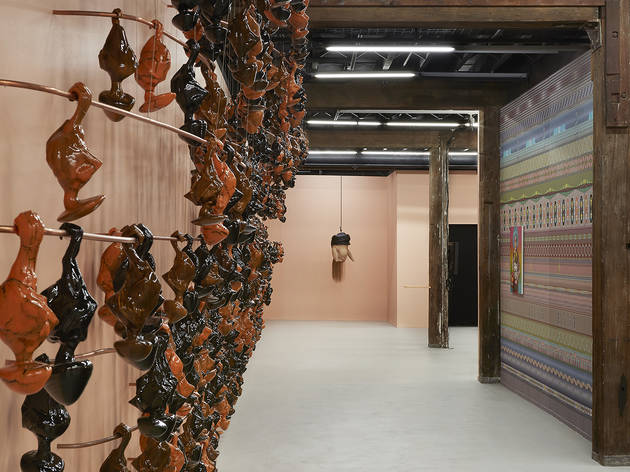 4/4
'THE PUBLIC BODY.03', installation view, Artspace, Sydney, 2018, Photo: Zan Wimberley
Patricia Piccinini leads this exhibition of 20 local and international artists exploring the body in the public sphere
This is the final exhibition in a series of three yearly shows from Artspace, exploring "the body in public." The first edition explored the sexualised body in the public sphere and the second focused specifically on feminist, queer and anti-racist perspectives on the body. The final chapter is all about the future and "the body as detached from or encompassing much more than mere physical form."
That sounds like a pretty vague concept, and the exhibition has an appropriately sprawling and unruly selection of artworks, including sculpture, performance, installation and video works. Scattered around the appropriately flesh-toned rooms the works look at the future of bodies as mutations, cyborgs, neon genitals, internet avatars, and in one work as overgrown terrifying minions merchandise.
Like the first two, it's curated by Talia Linz and Alexie Glass-Kantor. The artists they've picked this time around are: Kelly Akashi, Korakrit Arunanondchai, Badlands, Archie Barry, Kate Cooper, Hannah Donnelly, Cécile B. Evans, Doreen Garner, Angela Goh, Celia Hempton, Jess Johnson, Oliver Laric, Rachel Maclean, Jan Nelson, Patricia Piccinini, Jon Rafman, Tabita Rezaire, Jacolby Satterwhite, Yves Scherer and Francis Upritchard.