Month of Pisco highlights
Celebrate the Month of Pisco in Sydney at a pisco-infused masterclass or dinner – and win a trip to Peru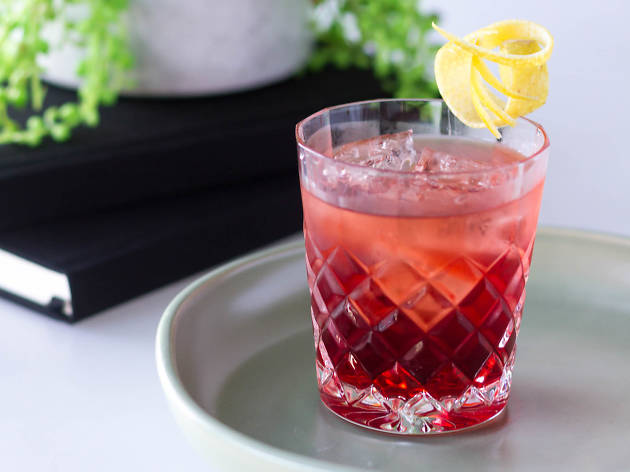 It's been described as having the soul of tequila, the complexity of gin and the versatility of vodka. Peruvian pisco has been around for 400 years, but many people are yet to discover the drink, which is why The Pisco People are hosting the Month of Pisco in July.
They're bringing out restaurateur and TV personality Johnny Schuler to Australia, who'll use his 30 years of experience in educating people about pisco to get as many people as possible to savour the Peruvian drink.
First up is a Pisco Masterclass on Thursday July 7, 7-9pm at House of Luis Tan. Get a glass of Pisco Punch – one of the great classics made famous in San Francisco during the 1880s – with a modern spin by Theo Noller, Luis Tan's head bartender. Enjoy Peruvian-inspired canapes while hearing about the fascinating history of Peruvian pisco. Schuler will show you the secret to making Peru's much loved national drink – the Pisco Sour – then have a go at shaking your own Pisco Sour to win a bottle of pisco valued at $85. Stay on after the masterclass and listen to the Latin vibes of Tiago de Lucca. Tickets are $45.
Then there's a Peruvian Dinner at Glass Brasserie, Hilton Sydney on Saturday July 9, 6.30pm. Five Australian-Peruvian fusion dishes have been designed by Glass Brasserie's executive chef Joe Pavlovich. Expect tuna, avocado and radish ceviche with an uni and lime emulsion; locro de langostinos (prawn chilli stew); tamale with confit duck, pickled cucumber and radish; Peruvian-style roast chicken; and dulce de leche parfait with banana fritters and syrup. There will be paired pisco cocktails that have been created to go with the menu and matched wines. During the dinner, Johnny Schuler will share the fascinating history of pisco. Tickets are $140.
And don't worry if you can't make it to those events – you still have the chance to join in the Month of Pisco and win a trip for two to Peru valued at more than $6,500. All you need to do is order a pisco cocktail made using any of the premium pisco brands imported by The Pisco People. When you receive your drink you will also receive a competition entry card: all you need to do is to fill in your name and email address, the name of the venue and the name of the pisco cocktail you tried.
Drop into any of the Month of Pisco participating venues between July 1 and 31 to enter: House of Luis Tan, O Bar & Dining, Shangri-La Blu Bar, Hilton Zeta Bar, La Puerta, Mojo by Luke Mangan and the InterContinental Sydney.