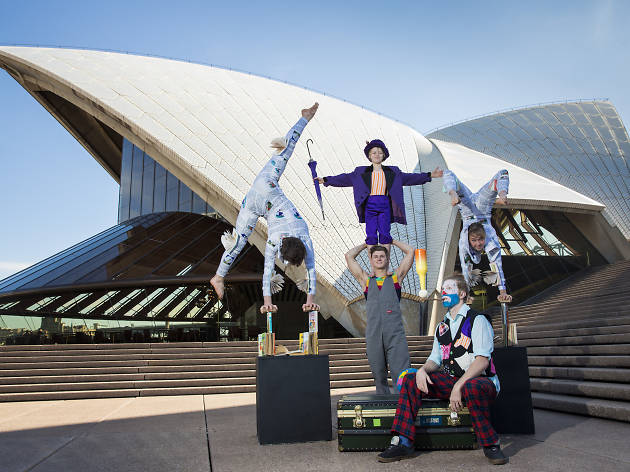 See Australia's national youth circus leap back in time to a 1940s junkyard
Ever dream of running away and joining the circus? Well the kids from the highly acclaimed Flying Fruit Fly Circus did just that – and they're coming to Sydney Opera House to show off their new show and some new skills.
Junk is set in a rural 1940s neighbourhood playground populated by young people fuelled by adventure, risk-taking and make-believe. Watch as these talented youngsters perform jaw-dropping acrobatics, world-class circus skills and shadow puppetry. The most impressive part? Each member of the cast is aged between ten and 18 years old.