Chur Burger (CLOSED) (CLOSED)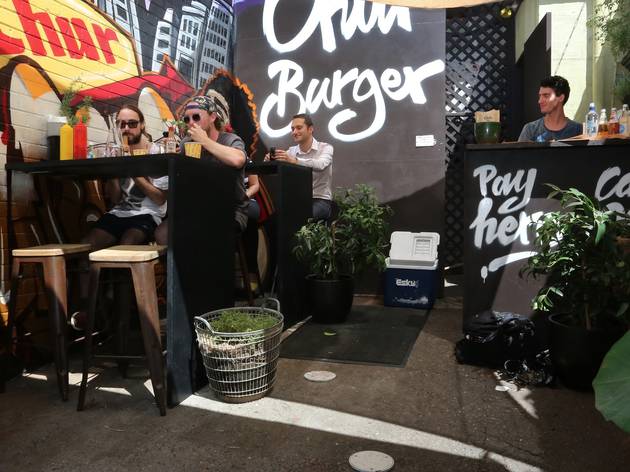 1/12
Photograph: Anna Kucera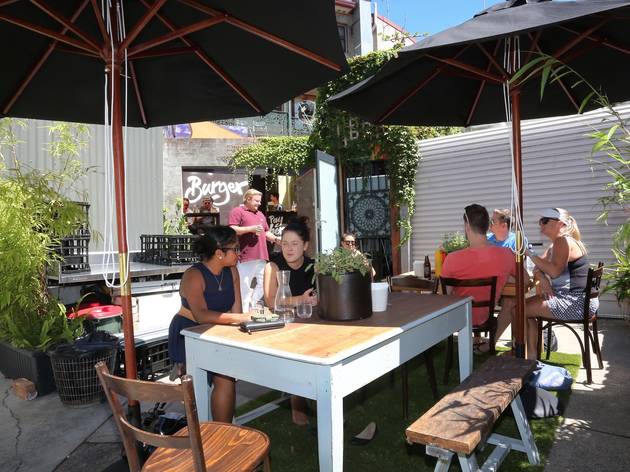 2/12
Photograph: Anna Kucera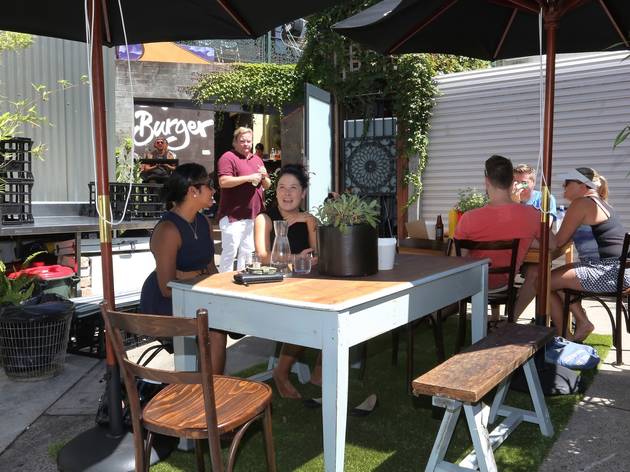 3/12
Photograph: Anna Kucera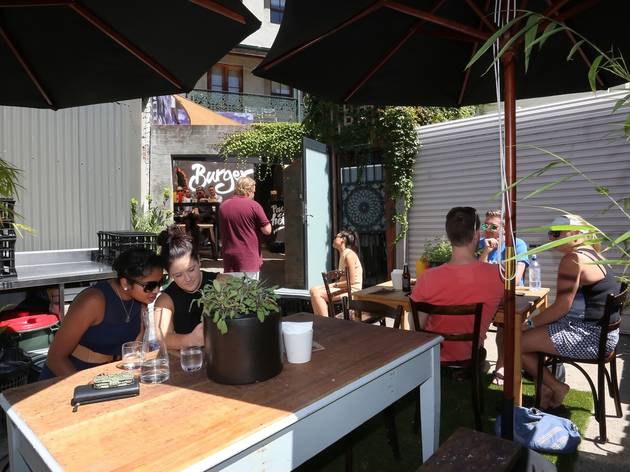 4/12
Photograph: Anna Kucera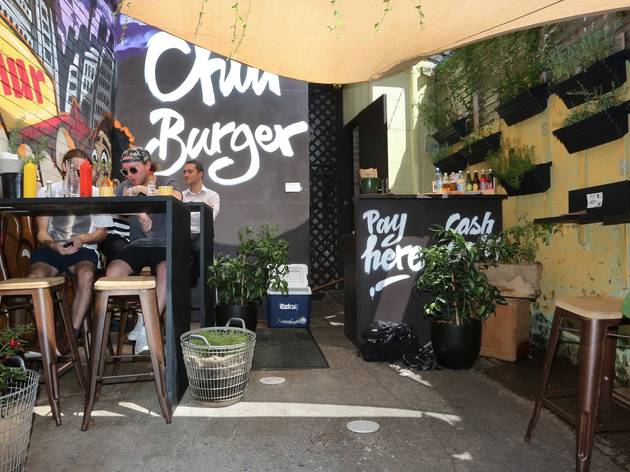 5/12
Photograph: Anna Kucera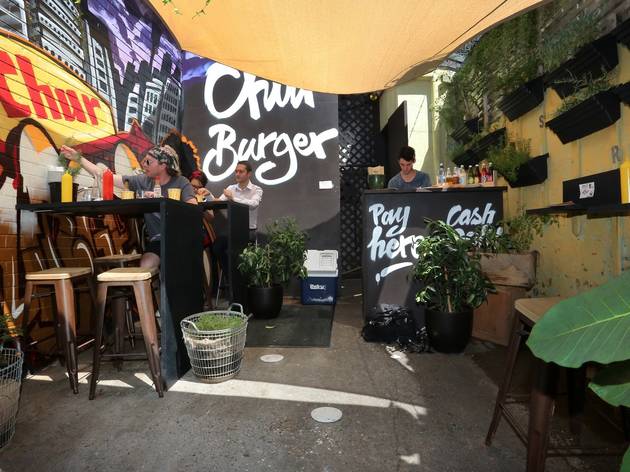 6/12
Photograph: Anna Kucera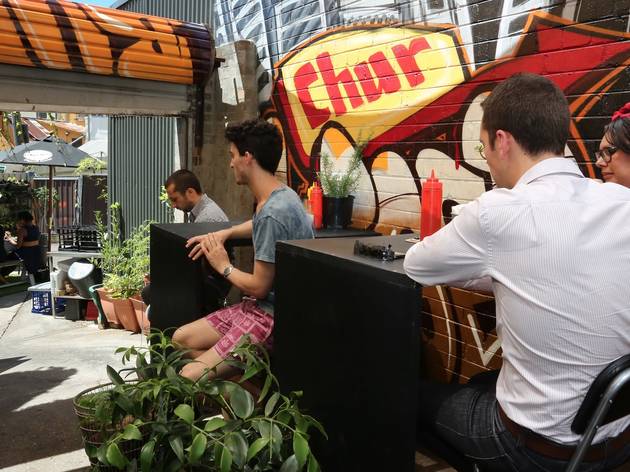 7/12
Photograph: Anna Kucera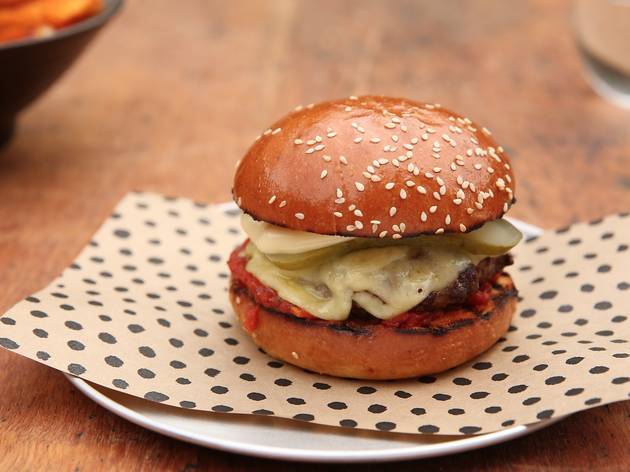 8/12
Photograph: Anna Kucera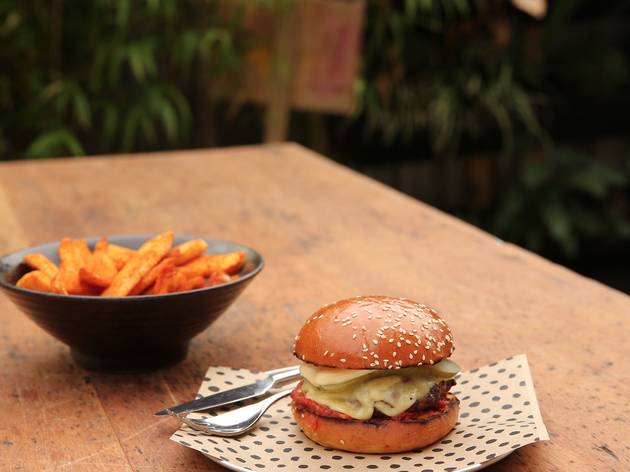 9/12
Photograph: Anna Kucera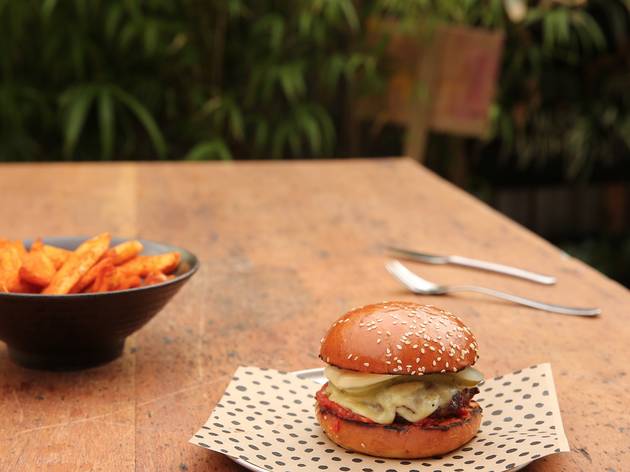 10/12
Photograph: Anna Kucera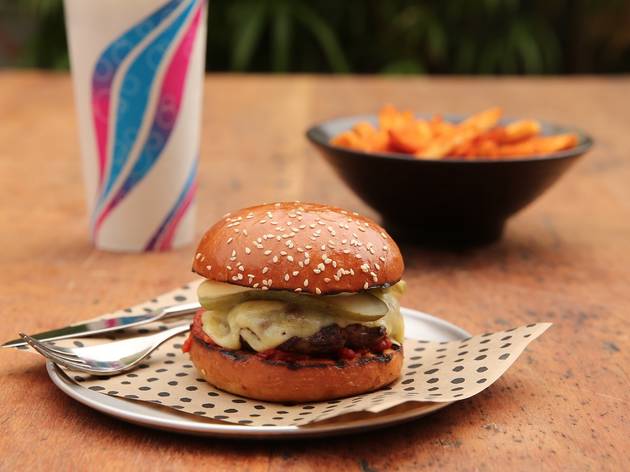 11/12
Photograph: Anna Kucera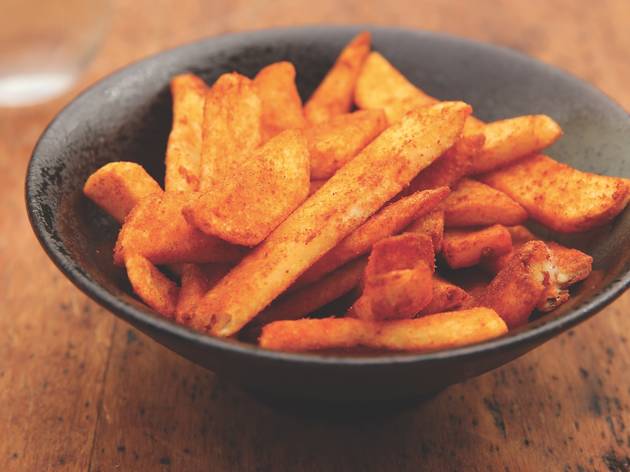 12/12
Photograph: Anna Kucera
Time Out says
OMG - Chur Burger's back and it's taken over the entire Albion Street Kitchen space. Burgers for all!
Really excellent burgers are few and far between in this town. Oh sure, cue every citizen of the Internet to come on board and tell us we're wrong, and follow it up with a bunch of abuse and suggestions, but bear with us and hold back from pressing 'send' for just a second.

We're not talking about the biggest (we'll go to the Burger Joint); we're not talking about the best value for money (that's a job for Paul's Burgers) or the most creative (the next time we're after a porridge burger we'll head to Pub Life). We know and love the Fish Shop's Lotus burger, and Neil Perry has never failed us yet with his wagyu burger on brioche with Zuni pickle at Rockpool Bar & Grill. And if we're after a straight café cheeseburger we'll be hitting up Excelsior Jones or Cowbell 808.

We're talking about juicy burgers on soft buns with pickles, sauce and melted cheese in a glorified garage. We're talking Chur Burger – chef Warren Turnbull's tiny laneway burger bar, which has proven so popular it's also taken over the Albion St Kitchen site.

Choose between a luscious beef patty with tomato relish, mayo and pickles on a soft, sweet bun or lightly crumbed blue-eye trevalla pieces with lemon mayo, quick-pickle cucumber ribbons, 'slaw and dill. Either way, it's at least a five napkin job – the giving bun and patty kind of meld into each other and the sauce is all but guaranteed to run down your arm. But we don't mind, it's too good for us to care about a little mess. We'll have to go back for the lamb, veggo and pork burgers – we're only human, after all.

Drinks-wise, go for a soda, a cider or their ultra-vanilla vanilla milkshake.

Will we go back for more? Chur, bro.
Details
Best selling Time Out Offers