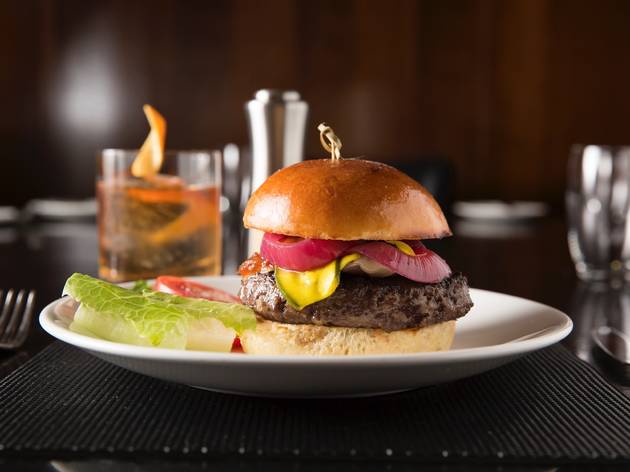 1/10
Photograph: Anna Kucera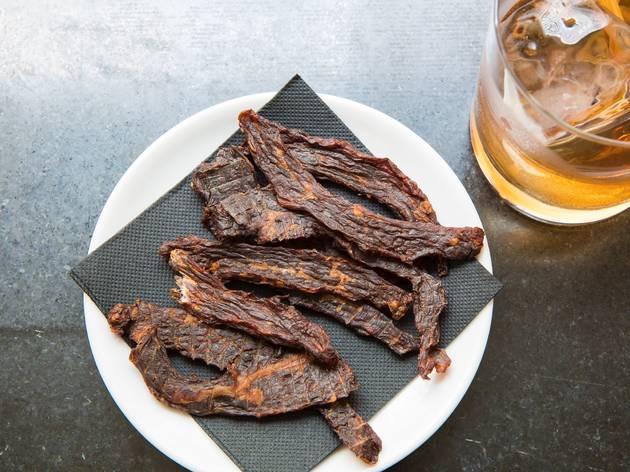 2/10
Photograph: Anna Kucera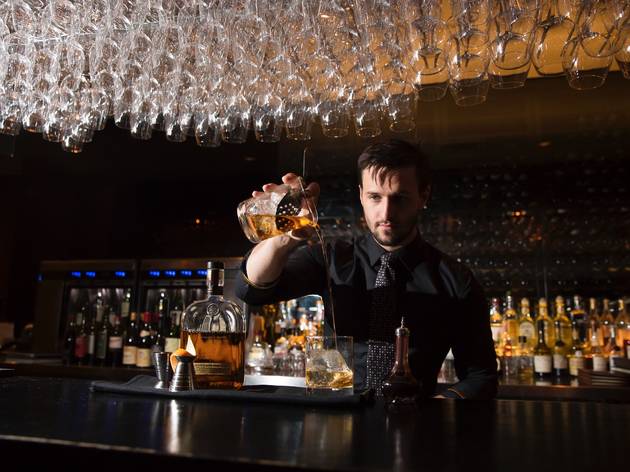 3/10
Photograph: Anna Kucera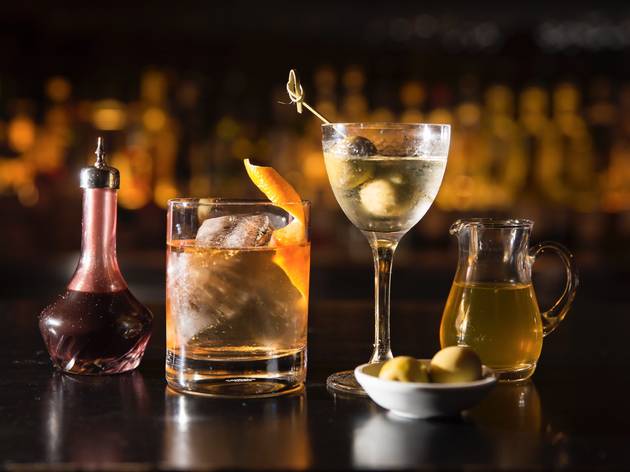 4/10
Photograph: Anna Kucera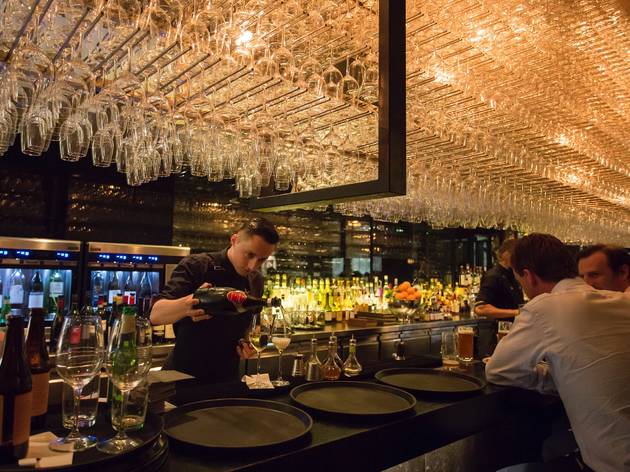 5/10
Photograph: Anna Kucera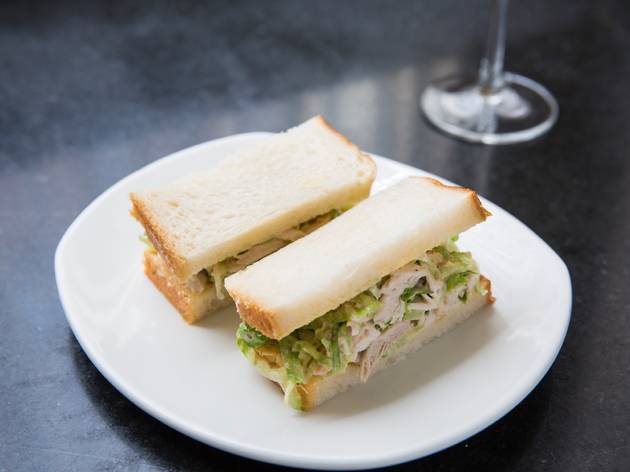 6/10
Photograph: Anna Kucera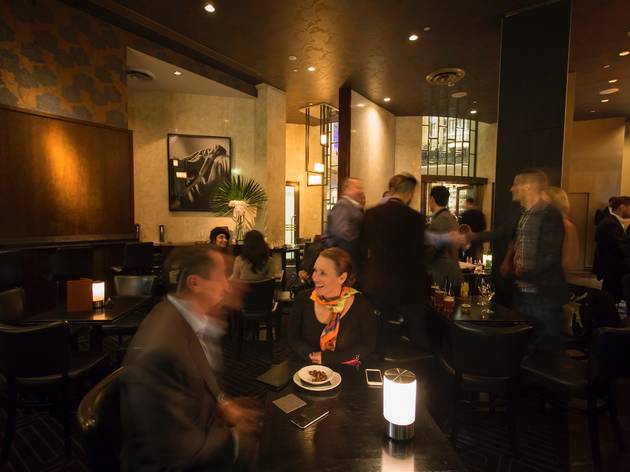 7/10
Photograph: Anna Kucera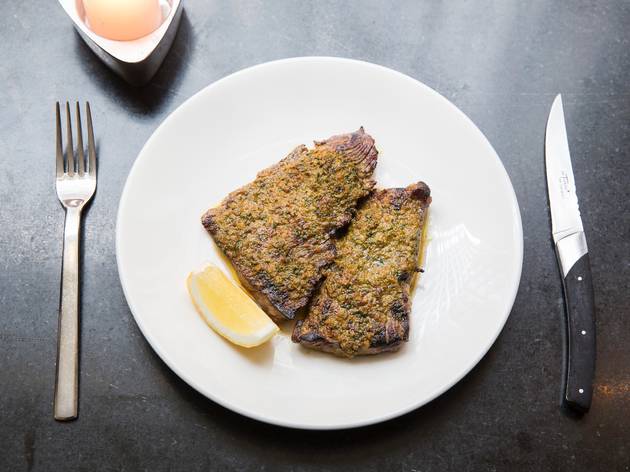 8/10
Photograph: Anna Kucera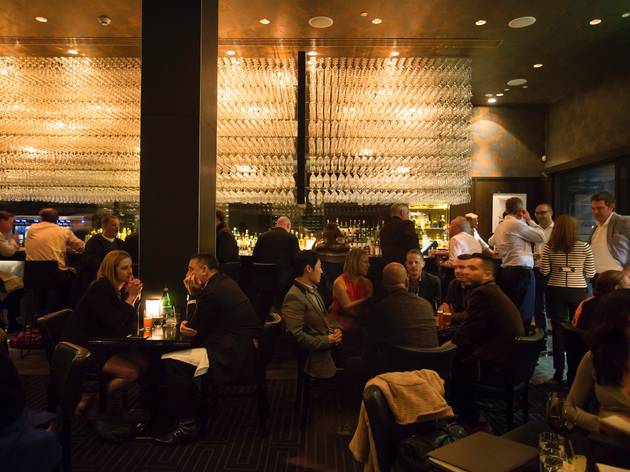 9/10
Photograph: Anna Kucera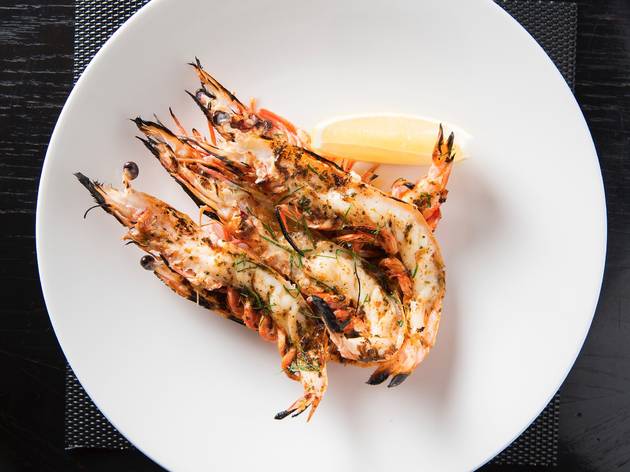 10/10
Photograph: Anna Kucera
Time Out says
Drink and eat like a boss at Neil Perry's grillhouse
So, we've been writing about this thoroughly realised bar since it opened back in 2009, which in bars years in Sydney, is a lifetime. The towering brackets of shining Riedel glasses, the house-made syrups and sodas, the astounding bar food menu thanks to Neil Perry's neighbouring restaurant, professional staff like Ryan Gavin and Mischa Bonova operating the shakers – all of it adds up to a benchmark cocktail bar.

And then there are the drinks. A Piña Nueva is a short cocktail of coconut-washed rum, fresh lime topped with pineapple soda and, here's where it gets interesting, fresh hops from the nearby Lord Nelson brewery. It's all freshness and tang – the hops amping up the fruit. Back to the food, it's here that you can order a single sardine on toast, or a bowl of crisp onion rings with a side of ketchup, or keep it super-simple with a chicken sandwich on soft white bread and a glass of white Burgundy (you can order off the seriously impressive wine list from the restaurant if cocktails don't tickle you). All while Etta James croons from the speakers in the background.
Restaurant review
The first thing that hits you when you enter the 1936 City Mutual Building – considered by many the finest Art Deco building in Australia – isn't the pristine stone and brass work. It's the smell. Push through the heavy brass doors and be greeted by a mingling of grilling meat, wood fire and leather. This is Sydney's best-smelling restaurant and it's enough to make your mouth water even before you sit down. Breathe it in as you look up at the grandeur of the room.
Rockpool Bar & Grill has to be the most stylish dining room in town with incredibly high ceilings, Manhattan-style Art Deco architecture, private dining rooms including a dress circle upstairs. It's like something out of Mad Men. And it's a throwback to a time when money was no object. People said chef and owner Neil Perry was taking a huge gamble opening two multi-million-dollar restaurants in the same building in the middle of a global financial crisis, but he can now give all those naysayers the two-fingered salute. Next door's Spice Temple is booked out on Friday and Saturday nights for weeks. And Rockpool Bar & Grill is already packed. What credit crunch?
Head to the bar for a pre-prandial cocktail. Riedel glasses – 6,500 of them – are stacked in backlit metal brackets like working art installations. The table and chairs are heavy wood and leather. The cocktail list is short and classic, accompanied by a set of tongue-in-cheek house rules such as "No hooting, no hollering."
Once seated at your table, you'll be presented with a wine list as thick as a phone book with some prices as long as phone numbers: from $50 to $85,000. Seriously. But sommelier Sophie Otton gives great wine service no matter what your budget, and every cork is presented in a dainty saucer.
Start with the slow-cooked hen's egg. Served on a slice of brioche toast, the just-set protein sighs and spills saffron yolk with the mere suggestion of a knife tip, running down over blobs of bone marrow. Red wine butter sauce is rich, but there's enough acid in it to cut through the cornucopia of fats.
The chips served with the steak tartare don't arrive at the table until requested and aren't great when they're delivered. Pale, a little too firm in the middle and lacking crunch, they're pretty disappointing compared to the ones served at the original Rockpool. That said, if you have a little leftover marrow on your plate, spread it on a chip – it's unbelievable. Bone marrow: the new aioli.
Spaghetti with live Tassie clams is really tasty – the clams are sweet as hell, tender and briny – but we'd probably save the fettuccine with wagyu meatballs (as good as it is) for lunch next time. It's a big commitment to make before tackling the steak.
Look across to the open kitchen and you'll see an amazing number of staff working the grill amidst a mist of cooking smells billowing out like atmospheric dry ice in spotlights. Interesting cut of the month goes to the wagyu leg steak, care of one of David Blackmore's full-blood black cows – juicy and flavoursome with plenty of texture and not crazily marbled, you can eat a full steak without needing a defibrillation for dessert. If you're all about the grass-fed, the sirloin on the bone is a great way to go. The steak arrives on the more cooked side of medium, instead of medium rare as ordered, but it's still good. Side dishes include all your childhood favourites, amped up to 11, including mac and cheese dotted with pork. Roast kipflers the size of your pinkie toe are darn good and we'll be going back for the creamed corn. Desserts are impressive. The ginger meringue is outstanding, as is the galette – thin rounds of apple layered on flaky pastry topped with creamy brown butter ice cream. There's no doubt Rockpool Bar & Grill is a restaurant to be reckoned with. We smell a winner.

Read our exclusive interview with Neil Perry.
Time Out Awards
2015Best Bar Food
2013Best Bar Food
2010Bar of the Year
2010Best Design
2009Best New Restaurant
Details
Address:
66 Hunter St
Sydney
2000

Contact:
Opening hours:
Lunch Mon-Fri noon-3pm; Dinner Mon-Sat 6-11pm.
Users say