The Dolphin Hotel Dining Room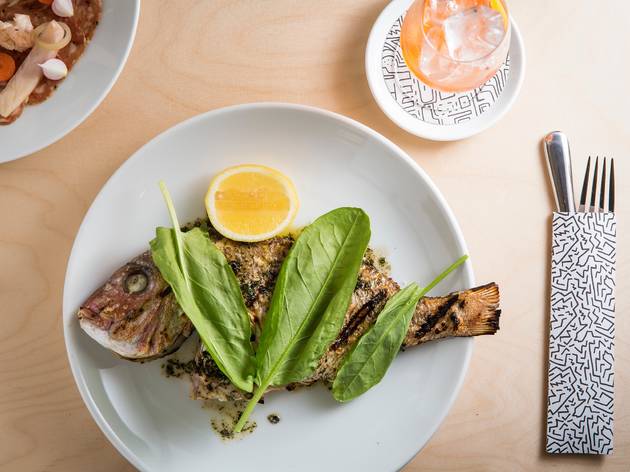 1/14
Photograph: Anna Kucera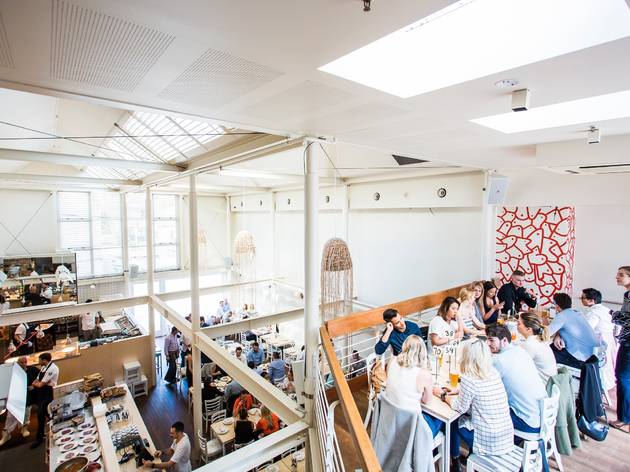 2/14
Photograph: Anna Kucera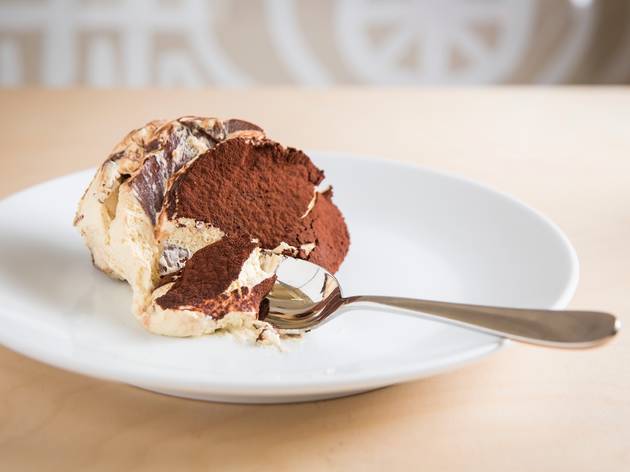 3/14
Photograph: Anna Kucera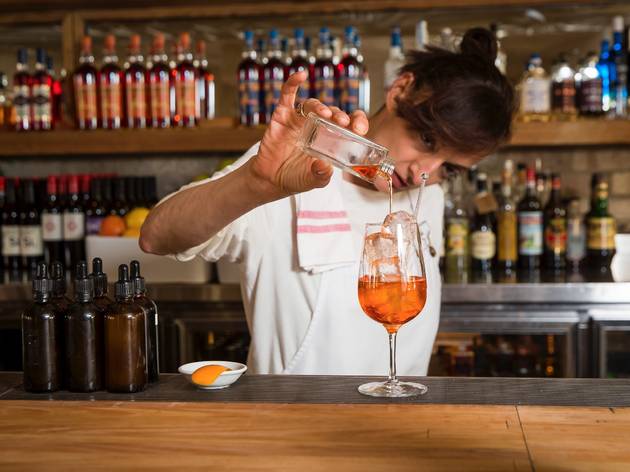 4/14
Photograph: Anna Kucera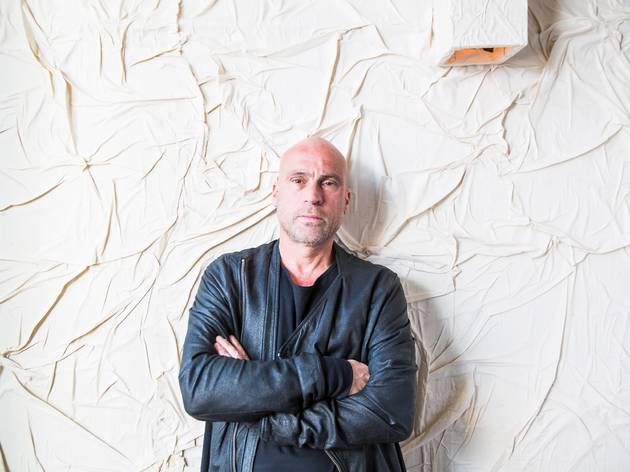 5/14
Photograph: Anna Kucera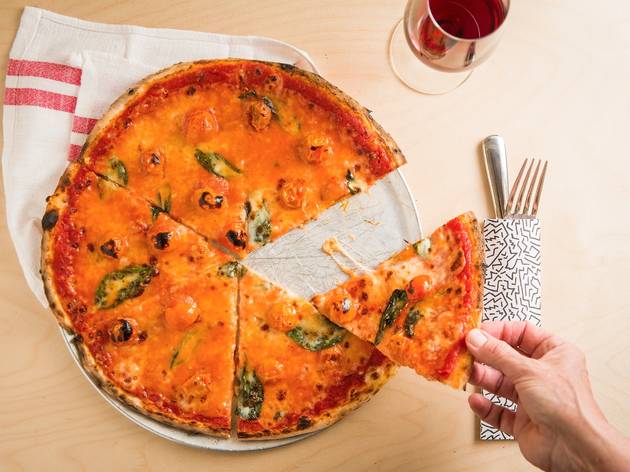 6/14
Photograph: Anna Kucera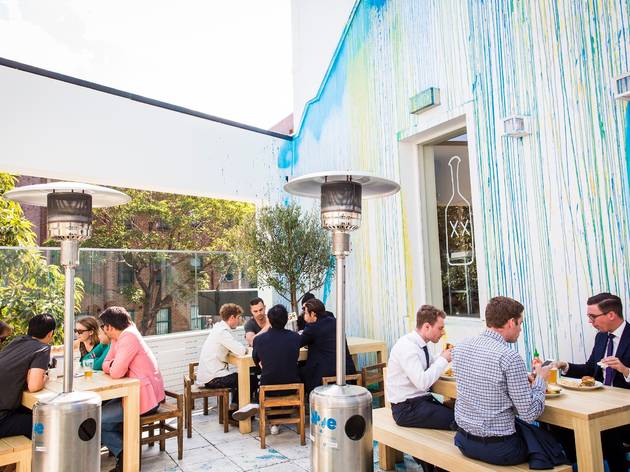 7/14
Photograph: Anna Kucera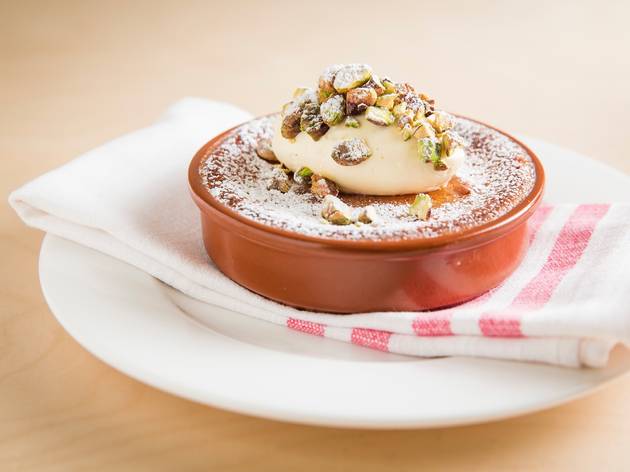 8/14
Photograph: Anna Kucera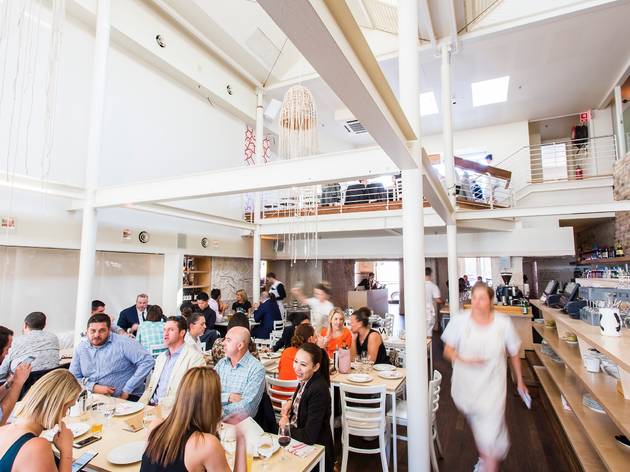 9/14
Photograph: Anna Kucera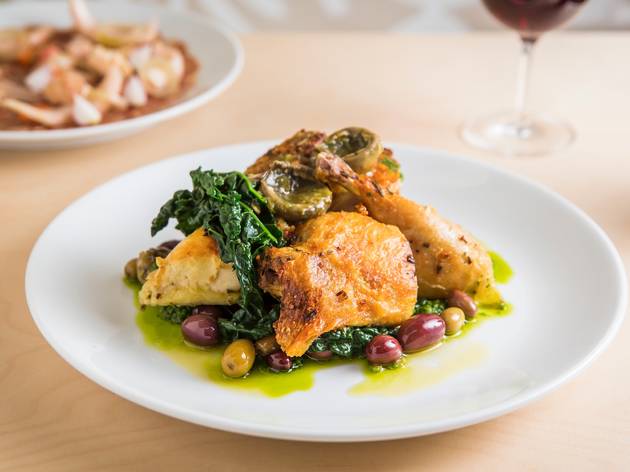 10/14
Photograph: Anna Kucera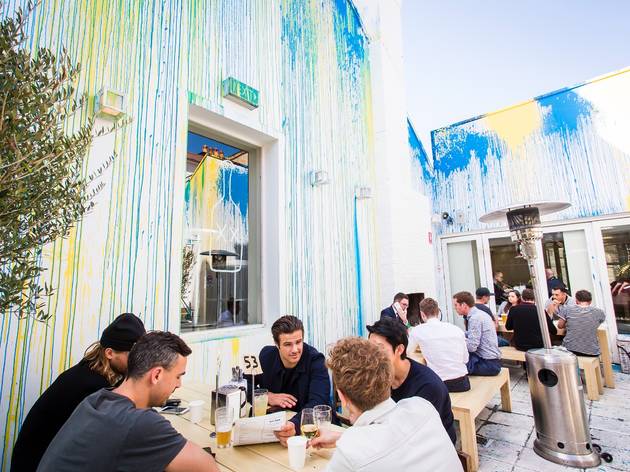 11/14
Photograph: Anna Kucera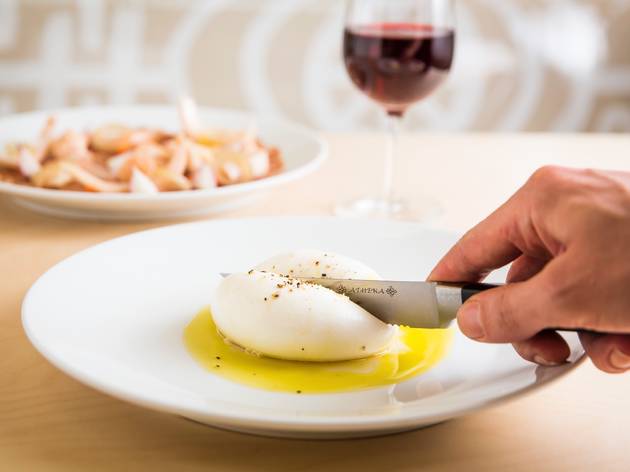 12/14
Photograph: Anna Kucera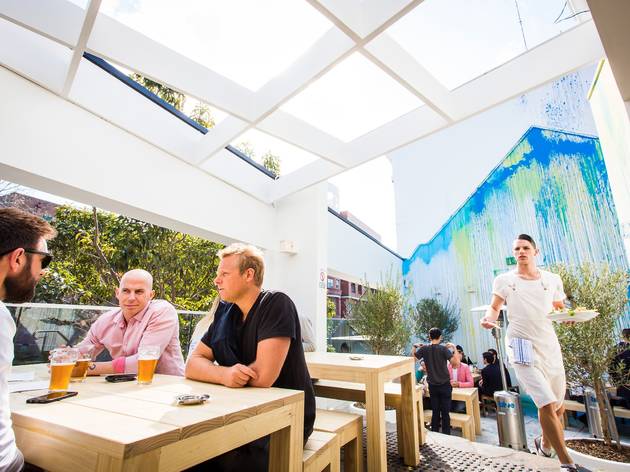 13/14
Photograph: Anna Kucera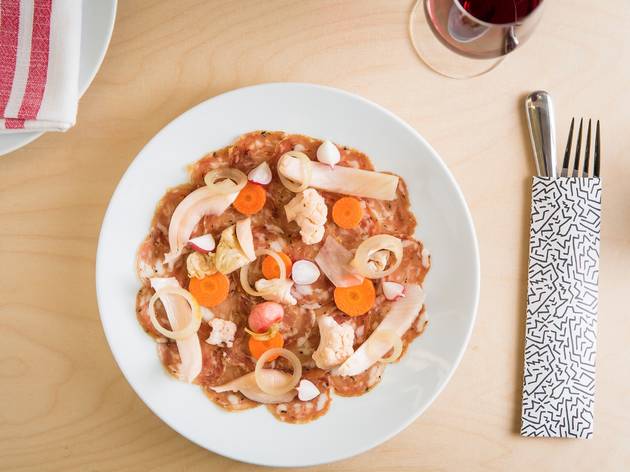 14/14
Photograph: Anna Kucera
Time Out says
Bondi has landed in Surry Hills
Sitting in Surry Hills' latest too-hot-to-trot eatery, you really don't feel like you're in inner Sydney. Everything about the place screams Bondi Beach: the high ceilings strung with long, tassled lighting; the crystal-white tones everywhere you look; the mirrored pizza oven in the corner and most of all, the beautiful people sitting all around. There are models seated with crossed arms, ignoring their food, while businessmen eat in silence; women with backless dresses and stiletto heals do the rounds, and long-haired surfer-cum-creative types dine with big groups of clones. It's Bondi, in all its glamour and glitz. But it's all happening in an old pub on Crown Street.
It was always going to be this way. The Dolphin Hotel has been taken over by none other than Maurice Terzini, the man behind Icebergs and Da Orazio, and he's brought everything but the sand with him. He's also hired George Livissianis, arguably the best restaurant designer in Sydney (he also did Cho Cho San, the Apollo and Billy Kwong, and has just been signed up to rejig Aria) to dream up the interior, which sees stick figure motifs greeting you as leave the bathroom, and '50s-style plastic-covered sofas contrasted with '80s-style marker-pen line drawings decorating the fabric beneath.
There are three venues in here – a pub, a wine room and a restaurant. With Icebergs' Monty Koludrovic overseeing the menu, the food is like a bigger, bolder, more restauranty version of Da Orazio, and the approach is oh-solomio-Italian: beautiful ingredients and absolute simplicity. Take the burrata: it's served not too cold, seated on a pool of fruity, light Alto Novello olive oil, and dressed with salt and pepper. It's the best burrata we've had in Sydney: creamy and soft rather than loose and milky, and it needs nothing else.
Cured meats come from Tony and Robbie De Palma, LP's Quality Meats, Continental Deli and Victor Churchill's, and our salami del Giorno strewn with sour, giardinieri (Italian pickles) works nicely with a Campari-based Rosetta cocktail that my dining partner accurately describes as "good for people who like Campari but don't like being punched in the face while they're drinking it".
The Sorbello pizza is named for the farm where they source their tomatoes (you can grab some yourself at their stall at Carriageworks Farmers Markets on Saturdays – Brent Savage of Bentley, Monopole and Yellow goes there to collect his). It's a margherita boasting thin, crisp edges (not much of a puffy crust though) with juicy tomatoes that pop in the mouth like sweet little lollies. Treat yourself to a Brash Higgins SHZ Shiraz from McLaren Vale on the side, on a list designed by James Hird (Ex-Wine Library) – it's spicy, leathery and deeply noted with dark fruit.
Whole market fish (on our visit it's trout) is dressed with lemon, herb butter and a couple of sorrel leaves where there should be a thicket. It's charred and softly cooked. Free-range chicken cacciatore isn't the usual tomato-based braise, but comes in a sauce heady with garlic and oregano with little mushrooms and lots of unpitted olives. We know stone-in tastes better, but maybe pushing them out before cooking them would make for easier eating?
Try the warm, wood-fired lemon pudding for something nostalgic and sweet, but the huge tiramisu is a must: it's layered with fine strips of bitter Zokoko chocolate which, with all that fruit-driven coffee, makes for elegant balance against the creamy whipped mascarpone. The gentle crackle of chocolate shards also make it feel like you're eating a Viennetta. Order it – b­ecause, if you're not a model, you can eat what you want.
Details
Address:
412
Crown Street
Surry Hills
2010

Price:
$$
Contact:
Opening hours:
Mon-Thu 5pm-late; Fri-Sun 12-3pm and 5pm-late
Best selling Time Out Offers