Best Fine Dining Restaurant: Time Out Food Awards 2016
The most exciting special-occasion eatery this year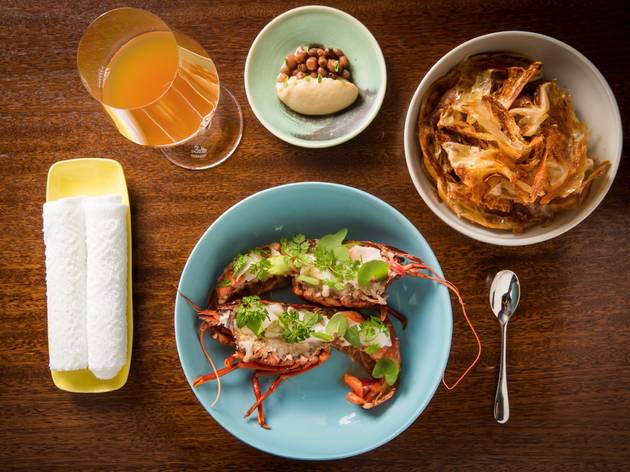 1/16
Photograph: Anna Kucera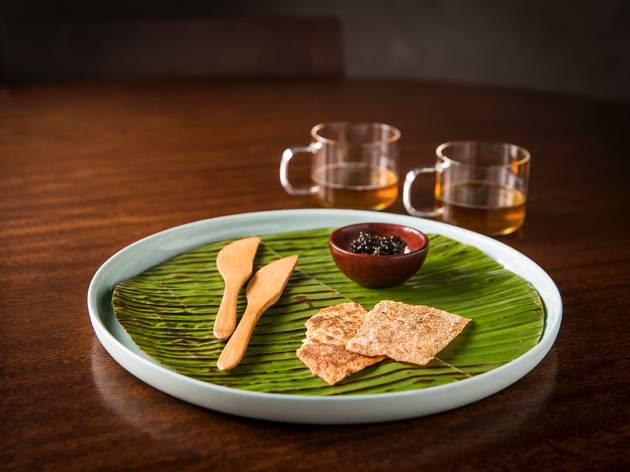 2/16
Photograph: Anna Kucera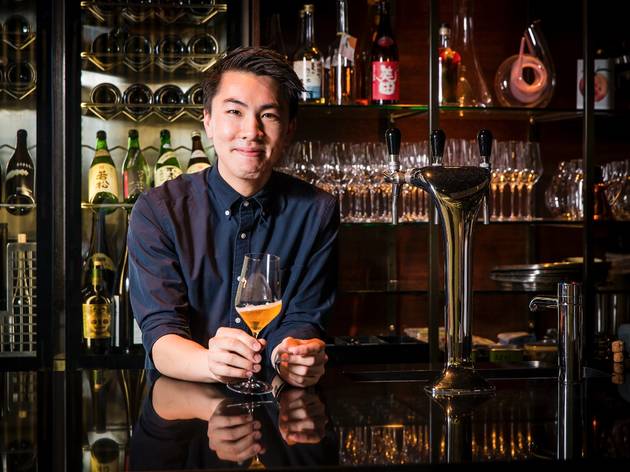 3/16
Photograph: Anna Kucera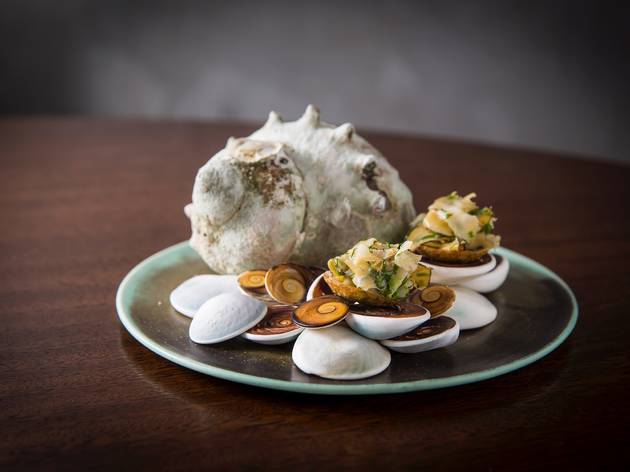 4/16
Photograph: Anna Kucera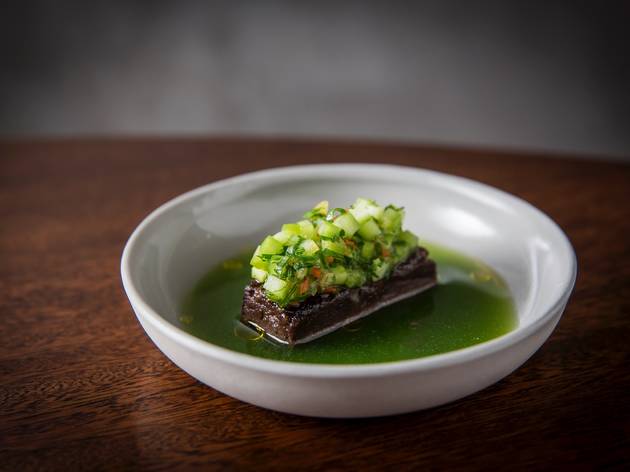 5/16
Photograph: Anna Kucera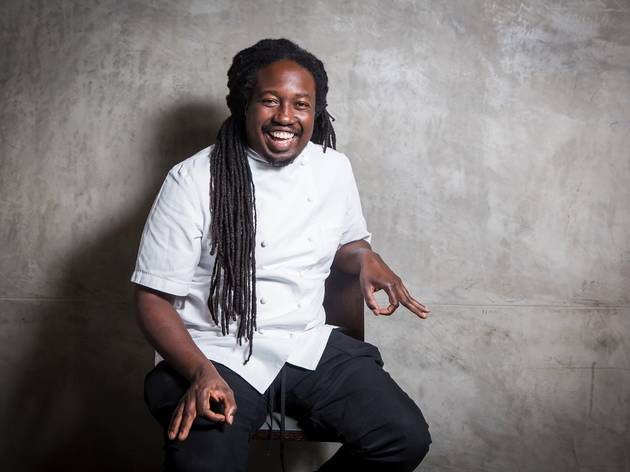 6/16
Photograph: Anna Kucera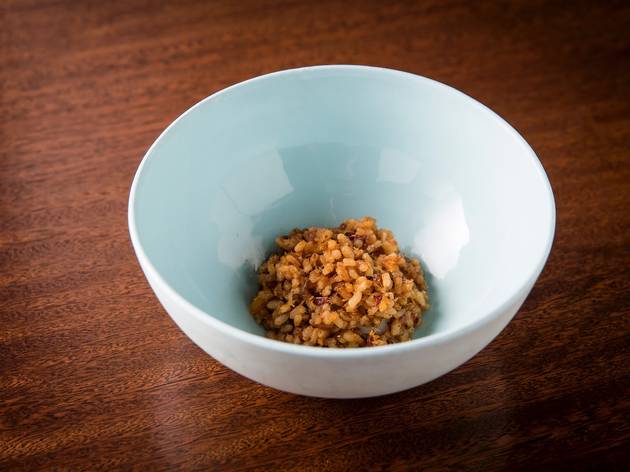 7/16
Photograph: Anna Kucera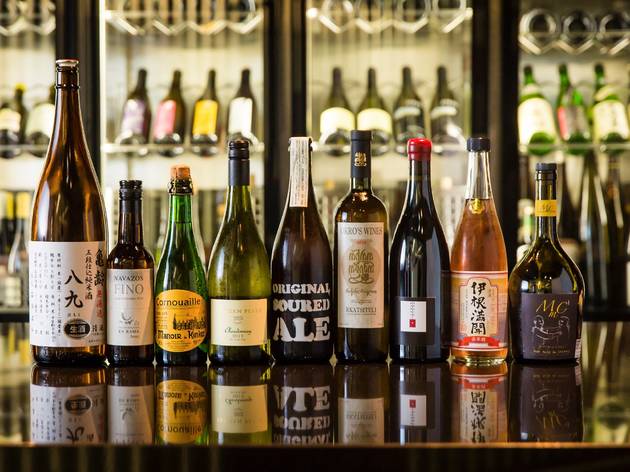 8/16
Photograph: Anna Kucera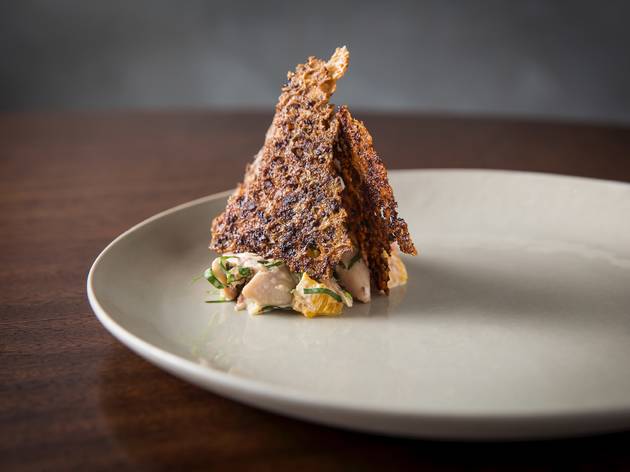 9/16
Photograph: Anna Kucera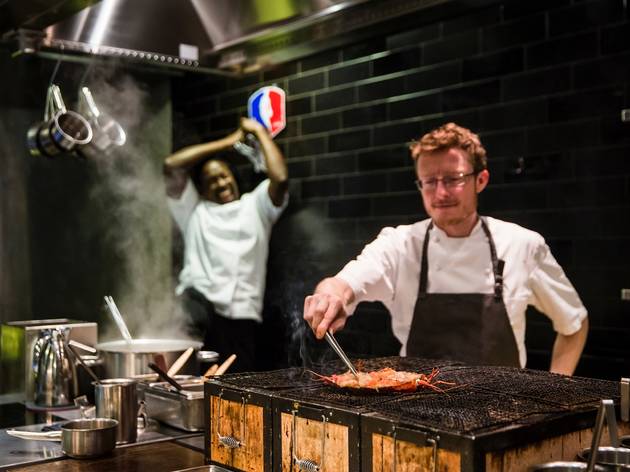 10/16
Photograph: Anna Kucera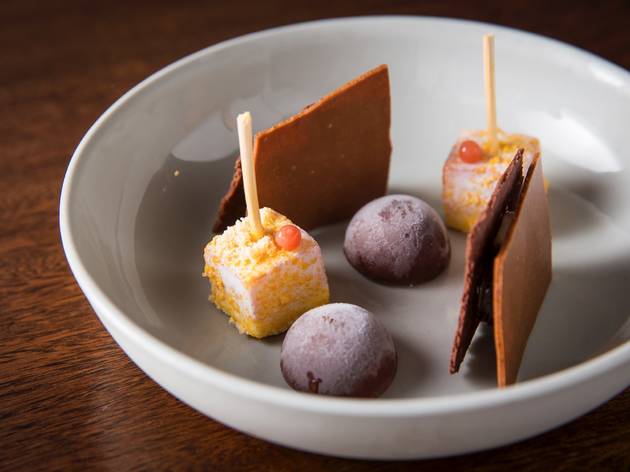 11/16
Photograph: Anna Kucera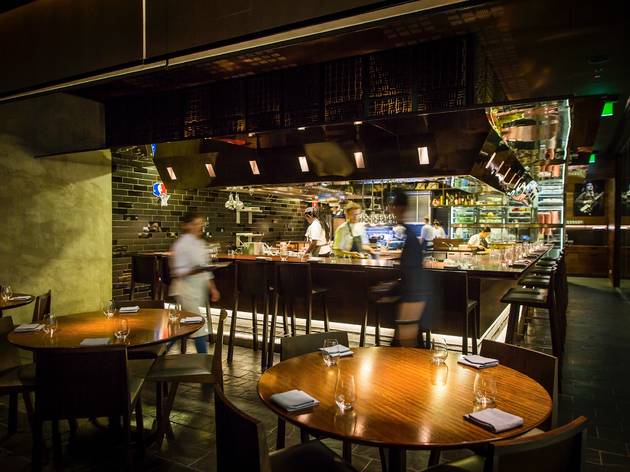 12/16
Photograph: Anna Kucera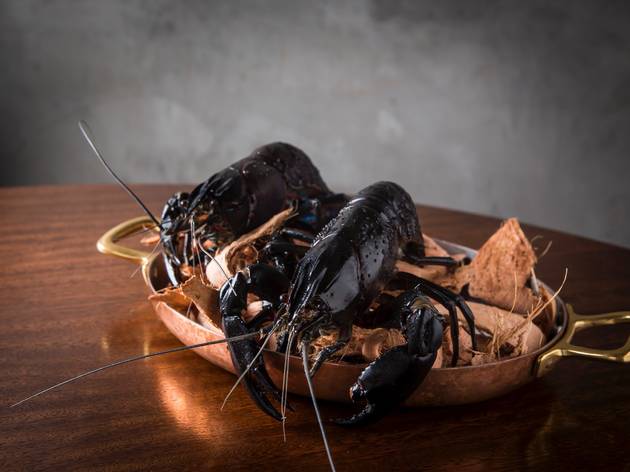 13/16
Photograph: Anna Kucera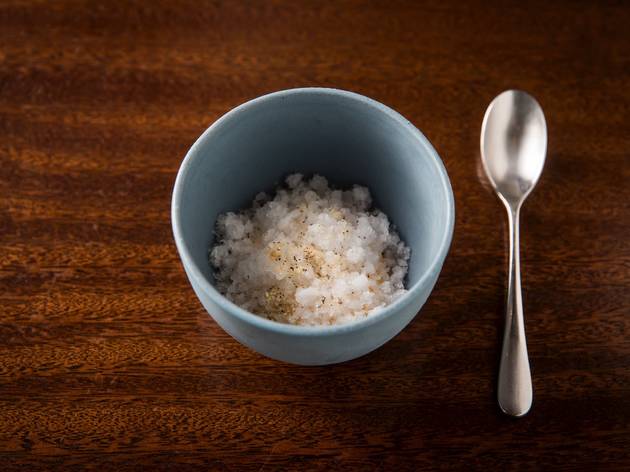 14/16
Photograph: Anna Kucera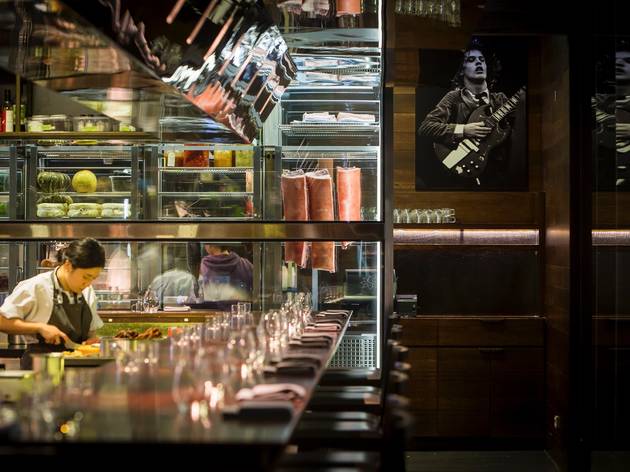 15/16
Photograph: Anna Kucera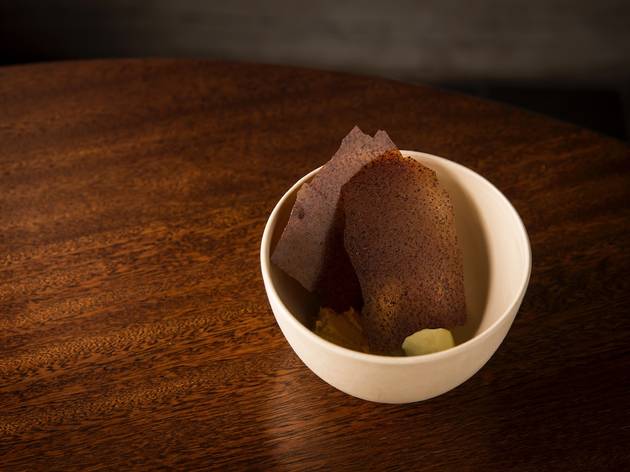 16/16
Photograph: Anna Kucera
What makes a great fine dining restaurant? For us, it isn't about white tablecloths, pompous descriptions and snooty service. When we save up and put on our fancy garb, we want to have an epic night out with food that astonishes us, inspires us, and renders us giddy with excitement.
This year, Momofuku Seiōbo did just that.
It's all because of one man: Paul Carmichael, Momofuku's executive chef, who took over from Ben Greeno last year. Carmichael was born in Barbados, and his Caribbean upbringing shines in his food today, matched a beverage list from sommelier Ambrose Chiang taking us from sake to cider, orange wine to sherry.
We're giggling (see) with the first snack of silky, fermenty Pepe Saya butter topped with Californian sturgeon caviar, and little crackers on the side. There is a cleansing, warming bay leaf tea dressed with bay leaf oil to sip alongside that elicits instant zen. Then come plantain cups filled with military sea snails tossed in escabeche, followed by a log of black pudding made from sweet potato and topped with cooling, refreshing cucumber. And these are only the snacks.
The first dish proper is a warm, creamy chicken salad crowned majestically with jerk-spiced chicken skin and native finger lime pearls. The matched sherry becomes floral when set against the spices. Mulloway salted and air-dried for a week onsite is steamed and served with toasted sofrito rice and matched with a seriously meaty, Eric Bordelet sydre (cider) that brings back reveries of French brasseries.
We are laughingly happy when a massive, hulking, butter-drenched pile of puffy, Trinidadian-style roti arrives with smoked onion purée and sweet little Aussie muntries. They're paired with split yabbies dressed in barley koji butter, fresh coconut, mint, chervil and sour, citrusy woodland sorrel. You get crunch from the bread, sweet from the yabby, freshness from the herbs and cool respite from the coconut.
More dishes follow but we fall hard for the Mukai Shuzo Ine Mankai pink sake that's served alongside a palate cleanser of passionfruit sorbet and coconut granita. Its flavour transforms the dish from sweet to creamy in the mouth, like a Willy Wonka gobstopper. What other beverage pairing does that?
Seated at the bar overlooking the kitchen, with '90s rock on the stereo and the chefs talking to you about the food, it's basically impossible not to have a good time here. It's rock'n'roll meets goofy joviality, with a welcome, surprising smack of Caribbean charm. That's where we want to spend our hard-earned cash. And it's why Momofuku is our fine dining restaurant of 2016.
We also love...
Oscillate's has one of the best value degos in town. From foie gras shaved over silky cauliflower purée, to gin and tonic-soaked sugar cane and a matched drinks list that will surprise you at every turn, it's just a beautiful place to have a meal.
Read more