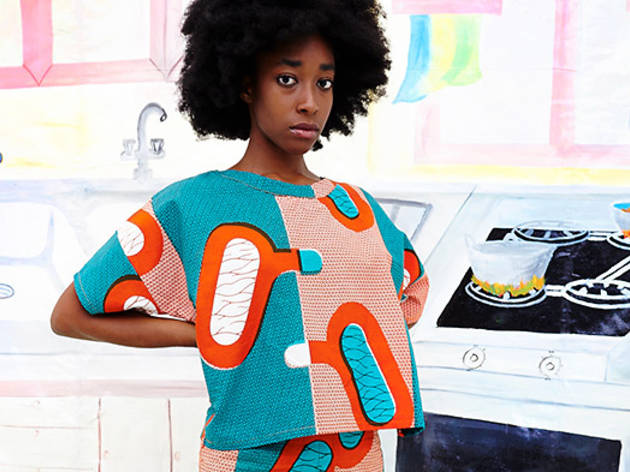 1/8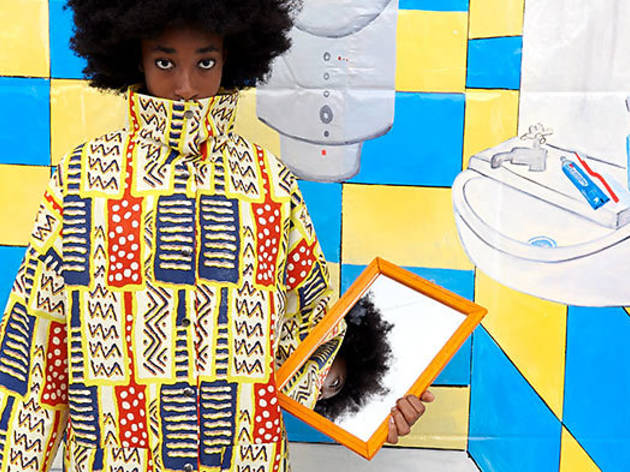 2/8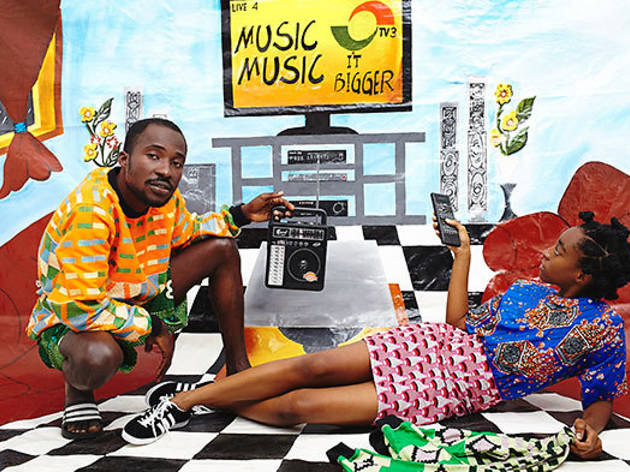 3/8
4/8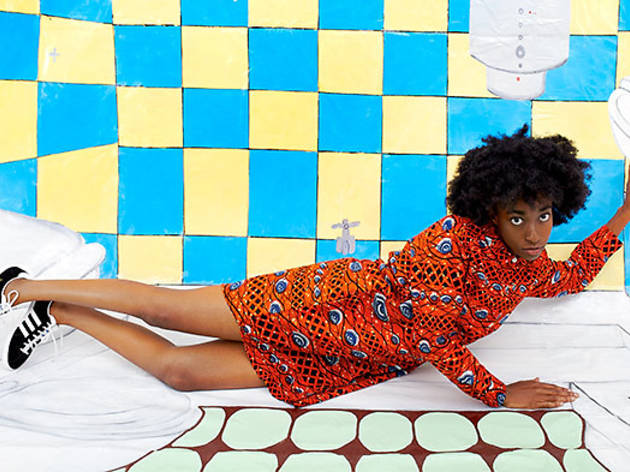 5/8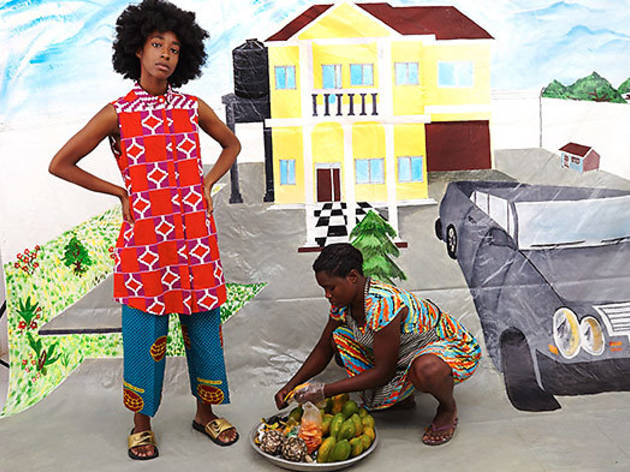 6/8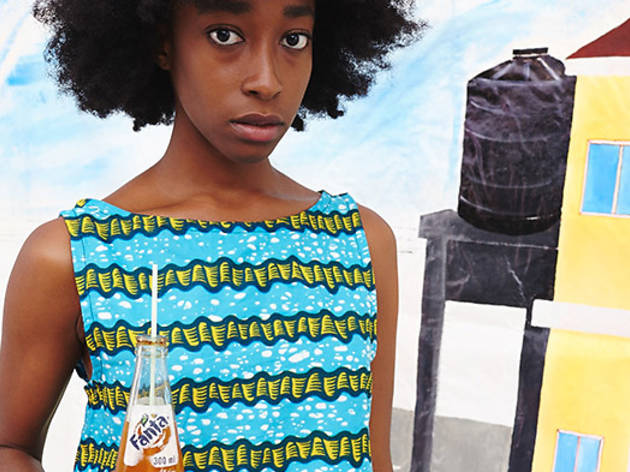 7/8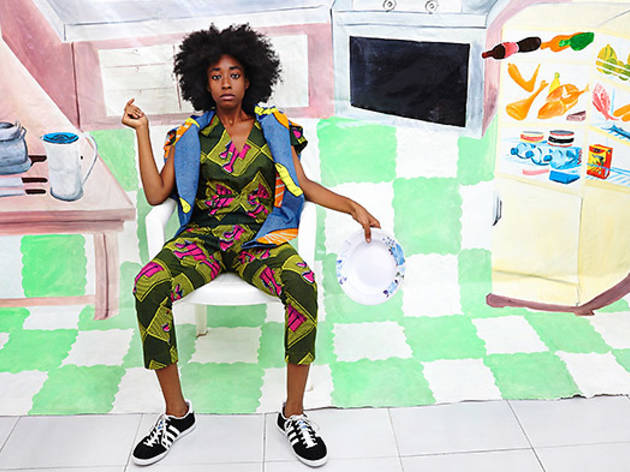 8/8
Each year we get excited about the new colourful and chaotic clothing range from Yevu – so this time we asked owner Anna Robertson what it's really like to run a socially responsible clothing line in Ghana
Yevu is a word that Anna Robertson heard while she was employed as an aid worker in West Africa in 2012, a year before she set up the socially responsible clothing line. It's an Ewe word that literally translates as 'crafty dog', and is liberally used to mean 'foreigner' or 'white woman'. Robertson had very little experience of the fashion industry before she established the label but now employs up to 15 tailors and seamstresses at the Yevu workshop in Accra.
"Every time I go back to Ghana the new designs and prints that I can find are just overwhelming," says Robertson, who is based in Sydney but spends roughly a third of the year in Accra. "There are prints that we've used in the past, which we'll never be able to find again as they're obsolete now. It's something that keeps the brand really innovative."
Working in the West African country has been challenging in some ways, says the 29-year-old, but creating a business that's ethical and sustainable is what motivates her. "It's become a bit of a family. I continue to learn with every range that we do. The environment itself is really harsh, and it's a constant battle. I've got money to spend over there – but imagine how hard it is for people to get a generator going when they run out of power."
Robertson buys her prints wholesale, and she tells us that the designs are "often everyday items that are higher valued, like USB sticks and electrical appliances." They're status symbols in some sense. Working within Ghana's textile industry has opened her eyes to consumerism. One of the biggest threats to the textile industry in Ghana is counterfeit prints arriving from Asia as a result of government policy, and imported second-hand clothing.
"It would be naïve of me to say that we don't purchase imported textiles, but we try to keep it to a minimum," she says. "With that said, a lot of sellers don't know the origin of the material."
Part of Robertson's way of supporting development in Ghana is to create employment opportunities for women. Around 70 per cent of Yevu's staff is female. "Providing jobs to women has a much wider beneficial effect on families and communities," she says. "They're highly skilled, intelligent, incredible women."
Yevu's Sydney pop-up store opens from November 26 until January 26. It'll include Yevu's fourth range, seen in the look book produced with the help of Ghanaian photographer Francis Kokoroko – and there'll be kids' clothing and a limited range of bedding, too.
Venue name:
Yevu Pop-up Shop
Contact:
Address:
636 Crown Street
Surry Hills
2010

Opening hours:
Daily 10am-7pm (closed Dec 25, 26 & Jan 1)