A Strategic Plan at Griffin Theatre Company
Arts funding and office lyf get a skewering in this biting new comedy at Australia's home of new writing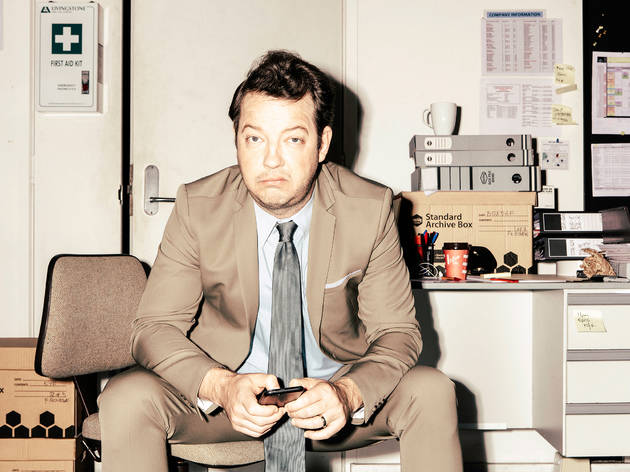 After a year of funding cuts and (yet another) of government fiascos, this new comedy by Geelong-based playwright Ross Mueller might cut a bit close to the bone... Set in a youth music organisation that is surviving by the skin of its teeth, the play looks at what happens when artists and bureaucrats try to work together to make good art.
Justin Smith plays Andrew, a former musician turned arts manager who is trying to 'make a difference' but can't catch a break between the board and the bureaucrats. What room is left for 'vision' when you're drowning in KPIs, performance reviews and workplace politics?
Mueller says he wrote the play at the "same time George Brandis was dissecting our industry and putting jobs in jeopardy. Companies disappeared overnight. Uncertainty-led programming choices and the visceral division between major companies and independent artists became cavernous."
But it is a comedy – and it is optimistic. Director Chris Mead says, "What I love about this play is that it is about that hunger [for art], a conversation about fear, rage and befuddlement, delight, seduction, joy and ultimately, generosity. It is also funny. And live."
The cast of four also includes screen and stage star Matt Day, Briallen Clarke and Emele Ugavule.
A Strategic Plan runs from January 27 to March 11 at SBW Stables Theatre as part of Griffin Theatre Company's 2017 season.