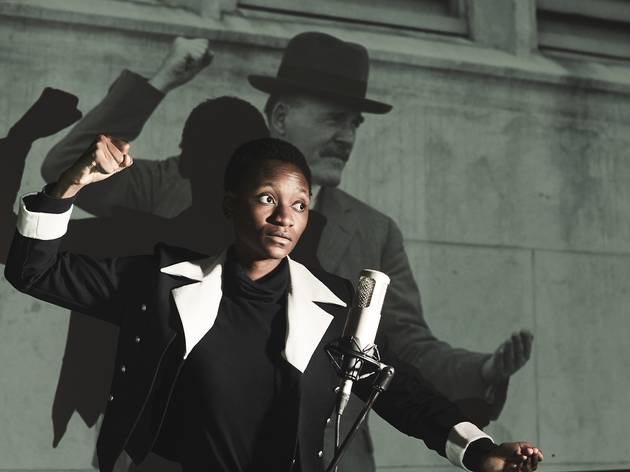 Win a double pass to Liveworks show Leading Is Following Is Leading
Head to Carriageworks for one of the highlights of the festival
Presented by Performance Space, Liveworks is an award-winning festival of experimental art. Liveworks 2020 will take place both at Carriageworks and live 'on-the-line', presenting five days of performances, installations, workshops and conversations responding to the turbulence and instability of our current moment.
A highlight of 2020 will be the work by Sydney artist Yana Taylor. Leading Is Following Is Leading is a playful and intimate 70-minute event that features performers Valerie Berry and Moreblessing Maturure (pictured). The piece explores questions of political power – who has it, how they acquire it and how they wield it. What makes people trust certain leaders, and what part do pre-judgements, microaggressions and ingrained misogyny play in our acceptance or rejection of political personas?
To win a double pass to the performance on Friday October 23 at 7.30pm, click enter below by October 15. The prize value is $80 and the good news is you can exchange the tickets for a performance on a different date if October 23 doesn't work for you (subject to availability). There are shows each evening on October 21-25. You can also buy tickets here.