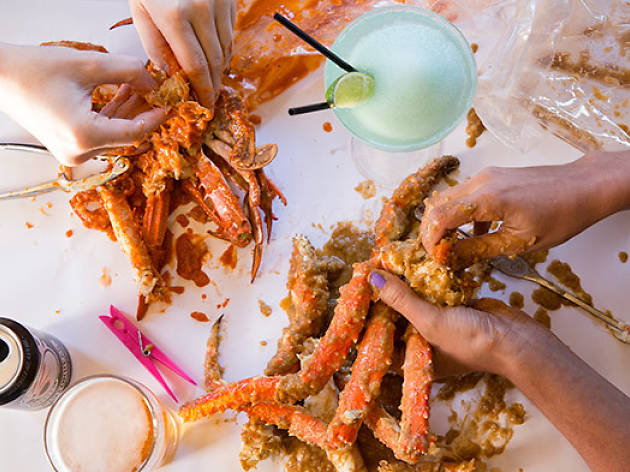 Ready for an all-you-can-eat seafood bonanza?
If you've ever wondered how much crab you could eat in a two-hour sitting, here's your chance to find out. House of Crabs are throwing their annual Endless Bags event where $100 buys you two hours of all you can eat mud crab, spanner crab and mussels. That's a bargain in shellfish terms. Plus if you want to make it a party you can pay an extra $45 for a drinks package to accompany your feasting.
There are two sittings on the night and this only happens once a year so get on those tickets ASAP, because it's shellfish season and this is how you make the most of it. Remember to wear clothes that won't stain, because cracking crab legs in a bag of delicious garlic butter is a very messy business.