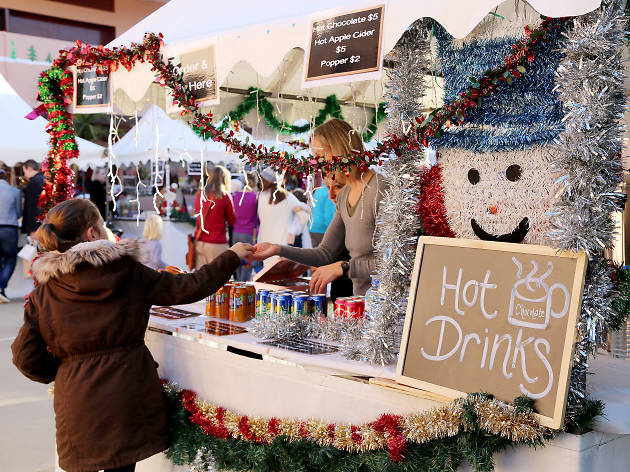 It'll be a mini European Christmas holiday for the whole family
Germany has a knack for hosting winner Christmas markets, and the giant hot pretzels are just the tip of the festive iceberg. So when the weather allows, Sydney attempts to emulate this traditionally frosty affair, complete with fake snow and creepy Christmas puppets.
This year's twilight markets at the German International School Sydney will feature a giant snow globe, which crowds can explore before walking in the traditional lantern-lit parade around the grounds. A well-tended bonfire will keep market-goers warm while they devour hearty German fare – bratwurst, sauerkraut and waffles are always big hitters – before the sticky mess of marshmallow roasting begins.
Once you've got the pink gue out of the kids' hair and shoes, you can send them off to the face painting, puppet show, magician performance or the German-English Christmas choir session. Meanwhile, you can enjoy a glass of Glühwein (German mulled wine) while you wander among the market stalls of jewellery, homewares, toys and festive decorations.
Every kid wants to do Christmas twice, so the markets will run for two evenings in August.