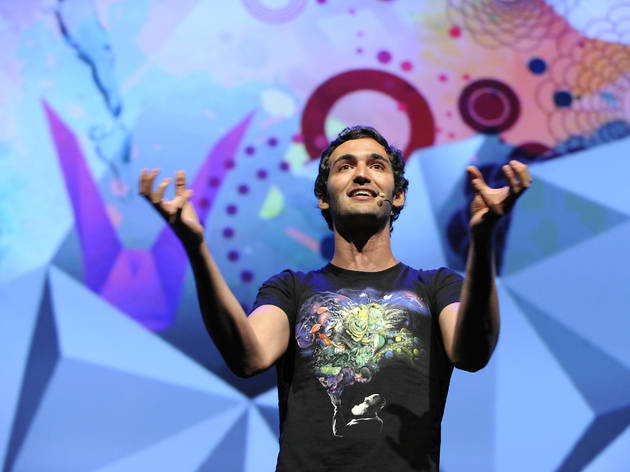 Learn about the binds between humans, science and technology in this thought-provoking public talk
You probably know him as the host of National Geographic's Brain Games, but Jason Silva is also a filmmaker, futurist and explorer of the metaphysics of imagination. His goal is to use technology to excite people about science and philosophy and does so through invigorating shots of 'philosophical espresso' in his Shots of Awe video series.
Through these short and infectious videos, Silva shares his excitement for the rising world of technology and the ways in which it will amplify intelligence and creativity.
This June, Silva will be taking his exhilarating ideas on the road, hitting ICC Sydney on Saturday June 17 for a thought-provoking live show. Prepare to challenge creativity, invigorate innovation and put ideas on a pedestal in Silva's signature rapid-fire style.