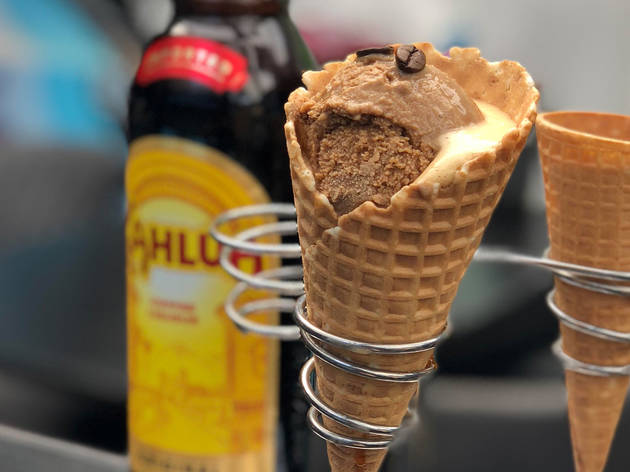 1/6
Photograph: Supplied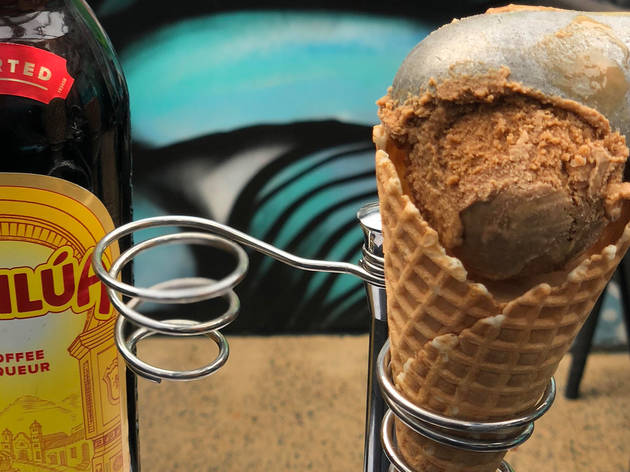 2/6
Photograph: Supplied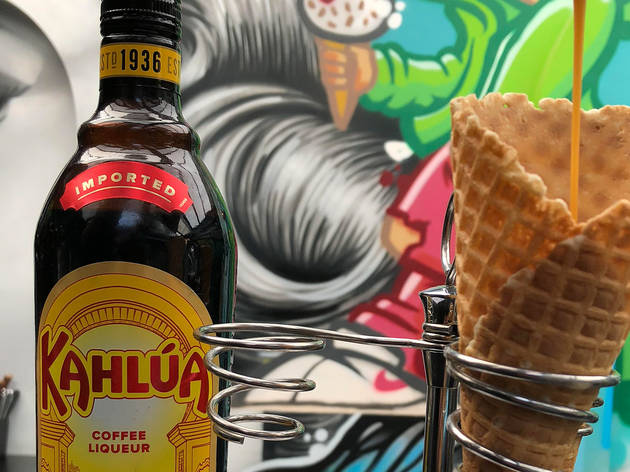 3/6
Photograph: Supplied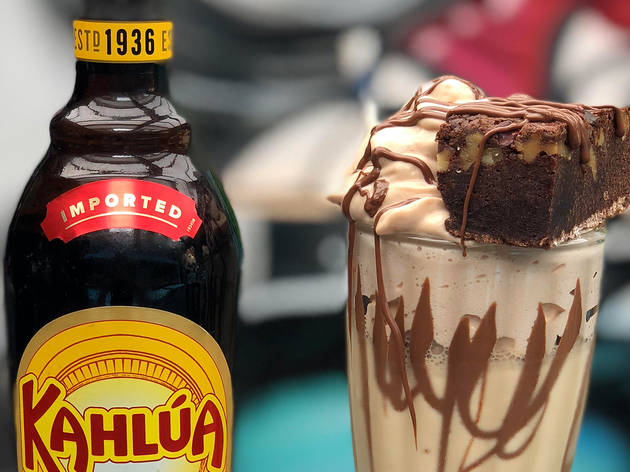 4/6
Photograph: Supplied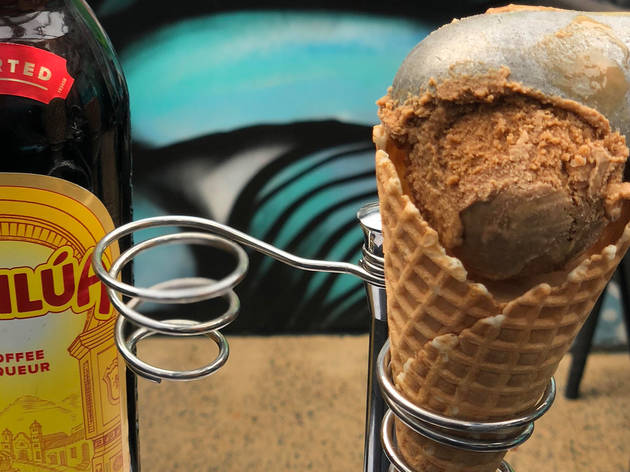 5/6
Photograph: Supplied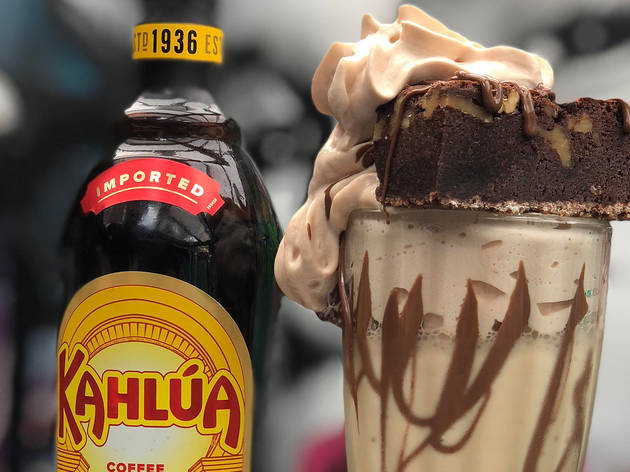 6/6
Photograph: Supplied
[Sponsored] Treat yourself and indulge your sweet tooth with some freakshakes at one of Sydney's favourite modern milkbar
It's important to treat yourself every now and then with a cheat day. Sure being a gluten-free paleo eater who does hot yoga and CrossFit might be good for your physical health, but sometimes you need things that see to your mental and emotional wellbeing as well – like a dessert-worthy freakshake for example.
With that in mind, Milky Lane – Bondi's answer to the old school milkbar and diner – is hosting No Diet Day from Friday May 4 to Monday May 7. The beachy diner is teaming up with to offer a weekend showcasing decadent desserts and freakshakes (milkshakes topped with overflowing cream, fudge, slices of cake, biscuits and other decadent treats), all made with a touch of coffee liqueur. They will also be making Espresso Martinis and a Boozy Shake served in chocolate lined waffle cones.
Milky Lane know that there's way more uses for than its traditional use as a cocktail ingredient and so they're whipping up some tasting treats to highlight the smooth and sweet coffee liquer. The exclusive desserts and freakshakes will be available across all three of Milky Lane's stores in Bondi, Cronulla and Parramatta. Give yourself a break from going hard health-wise during the week and #treatyo'self with an OTT desssert or shake on the weekend.
You've four days to head into your nearest Milky Lane store and try your favourite No Diet Day dish, and maybe pick up a bottle of afterwards and try to replicate these tasty boozy treats at home. Skip the salad and beeline straight for dessert – No Diet Day is on at Milky Lane's Sydney stores from May 4 to May 7.