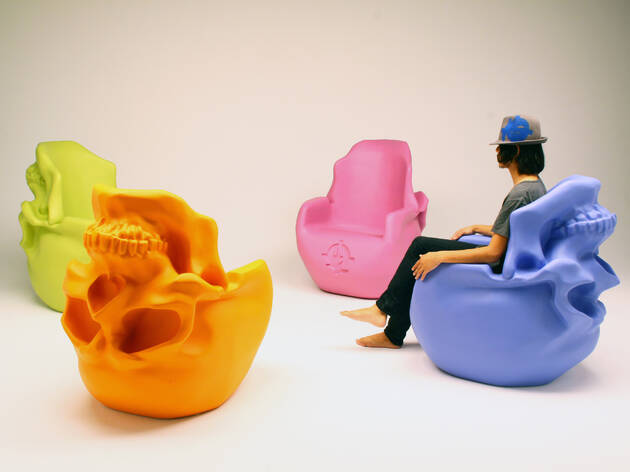 Tokyo-based artist, Tetsuya Yamada, breathes new life into the dark face of death with his line of candy-colored skull chairs. Creating under the moniker of Quadropheniapiggy", Yamada creates oversized chairs out of an inverted skull-shaped mold of plastic and fiberglass. Each chair is 90 cm x 120 cm and engraved with the artist's iconic logo.
As a sculpture major at Zokei University, Yamada first experimented with miniature prototypes that later evolved into his grand scale collection. The skull chair series embodies Yamada's aesthetic sensibility of 'refined crazy design' and puts a stylistically interpretive spin on the seat of life.
The collection will be displayed at Tokyo artspace, Tabloid, from February 1 to 4 as apart of the group exhibition, Extra Preview and at the National Art Center in Roppongi from February 17 to 27, 2011.