Garden Pool at Hotel New Otani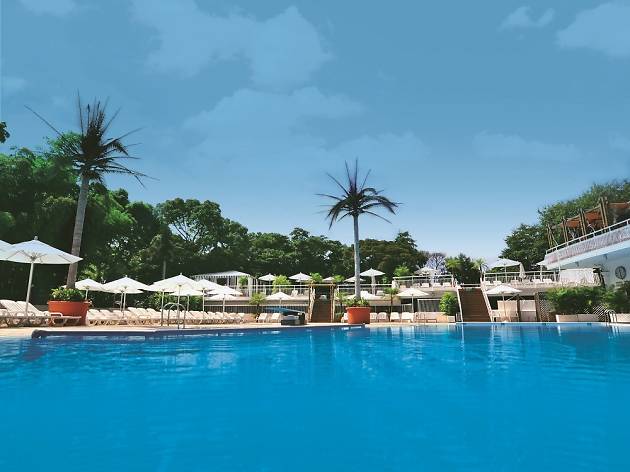 Forget you're in the big city at the New Otani's expansive (and expensive!) outdoor pool, decorated like a tropical resort and equipped with a poolside restaurant serving West Coast-style burgers and fruity cocktails. Tokyo's most spacious hotel pool area accommodates 250 people and features a main pool, a 3m deep diving pool, a kids' pool and even a paid private seating area complete with free-flowing drinks and private cottages. Prices include a towel, bathrobe, deck chair, locker and tax.
Weekdays and holidays ¥15,000 (¥8,000 for children aged 4-12), weekends and August 11-15 ¥20,000 (¥16,000 for children). Last admission one hour before closing.