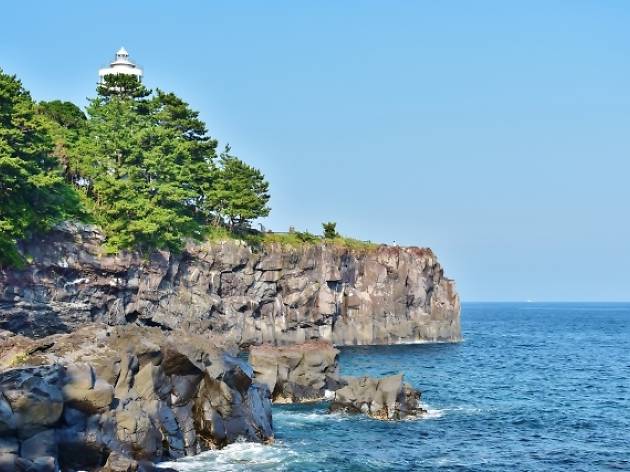 National parks and seaside retreats in Greater Tokyo
Need a break from the city's bustling streets? Take a day trip to Greater Tokyo's wild side
Nearly every neighbourhood in Tokyo has its own little green space, but they can get crowded during weekends and holidays. So the next time you're craving some fresh air in a lush green environment, consider one of the national parks and beachside retreats below. Recreation guaranteed!
Discover Tokyo's wild side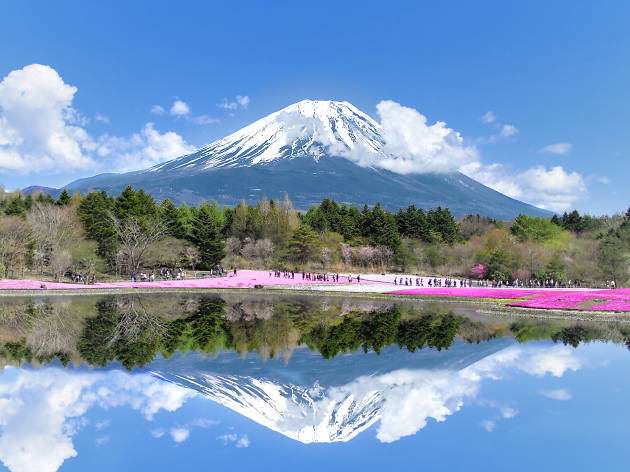 Photo: Xuefeng Nong/Dreamstime
Fuji-Hakone-Izu National Park
2-3hr train ride from Shinjuku Station (depending on the area)
Bordering Kanagawa, Shizuoka, Yamanashi and Tokyo, the Fuji-Hakone-Izu National Park is so huge you need to plan your trip wisely. You could see Mt Fuji while cycling around the park's five lakes, or relax in Hakone's natural hot spring baths after exploring the volcanic landscape of Owakudani. Prefer the sea? The Izu Peninsula is home to white-sand beaches and fresh seafood restaurants. If you have time, venture further still to the Izu Islands for snorkelling and scuba diving. There, your summer sorted.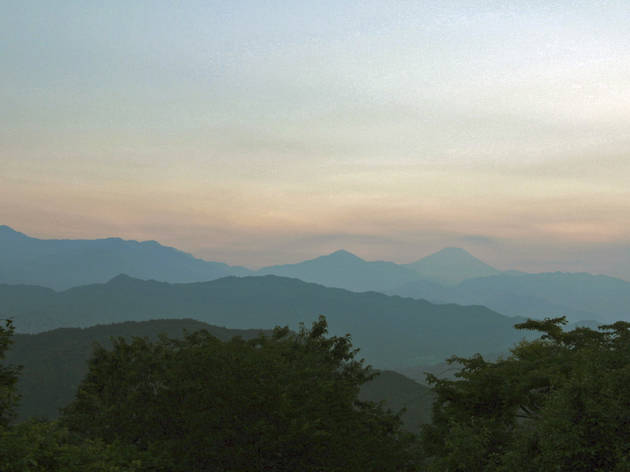 55min train ride from Shinjuku Station to Takaosanguchi Station
Hop on the Keio Line to Tokyo's western fringe and explore Mt Takao (599m), Tokyo's most popular hiking spot. You can expect easy trails leading through a lush green forest – there's even a ropeway halfway up, which will take you to the mountain's observation deck. In summer, you can sip on an ice cold lager at the pop-up beer garden while taking in the scenery. Further uphill you'll find the Yakuo-in temple, founded in 744 – but be sure to book ahead if you want to sample shojin ryori (traditional vegetarian Buddhist cuisine) at the temple's private dining rooms.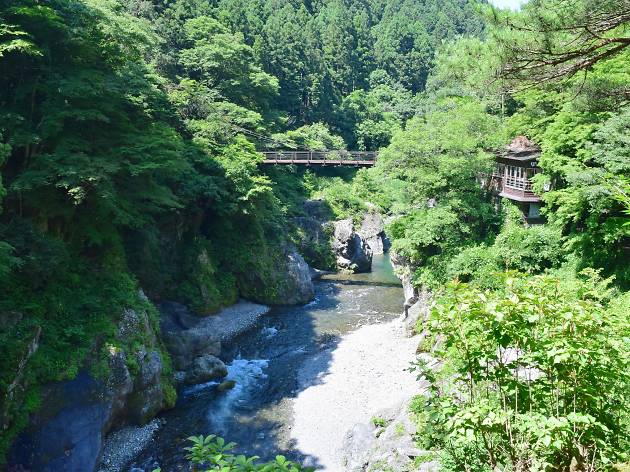 1hr 45min train ride from Shinjuku Station to Okutama Station
Located in the Chichibu-Tama-Kai National Park, Okutama is a district in the far west of Tokyo, popular for its forests. While most Tokyoites come here for the fishing and barbecue spots along the mountain streams, you can also hike up Mt Mitake (929m) to Musashi Mitake Shrine's sweeping lookout point. Or take on one of the bicycle tours. Since Okutama is famous for wasabi, it's common to find snacks enriched with the green spice in the area's cafés and stores.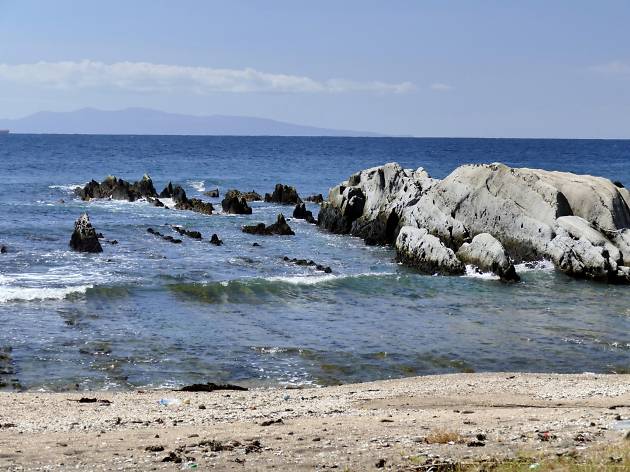 Photo: Warai Oni/Photo AC
Minami Boso Quasi-National Park
3hr train ride from Tokyo Station to Chikura Station

The Minami Boso Quasi-National Park, located in Chiba Prefecture's south, boasts sandy beaches to the west facing Tokyo Bay, and shingle beaches and cliffs at the side of the Pacific Ocean. Famous for its numerous flower farms, you can visit several nature parks, botanical gardens and flower fields year-round. Head down to Shirahama in Minamiboso city and gaze at a gorgeous panoramic view over the Pacific Ocean from the Nojimazaki Lighthouse, one of the most important lighthouses in the world. Rent a bicycle at Chikura Station and cruise along the road which connects Tateyama and Chikura. Also known as the 'Flower Line', you can see seasonal flowers along the way.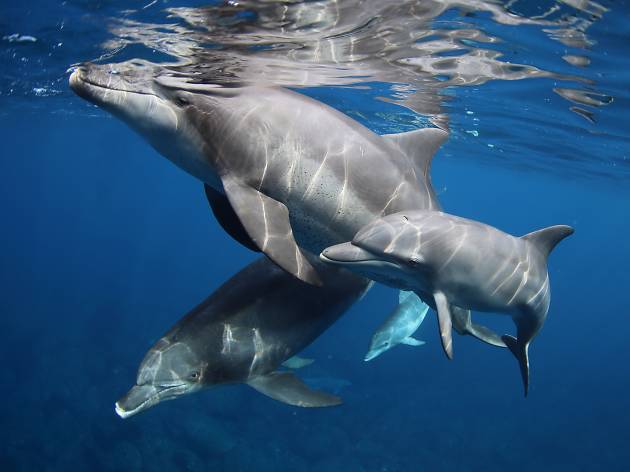 One-day ferry ride (11am to 11am the following day) from Takeshiba Pier in Tokyo
Even though Ogasawara National Park, with its 30 islands, is located 1,000km south from our capital, it's still a part of Tokyo. Only two of the islands are inhabited (Chichijima and Hahajima) and it's a bit tricky to get there. The ferry ride takes 24 hours but it's worth it. With its Okinawan vibes, Ogasawara offers a variety of nature tours: whale-watching, swimming with dolphins, diving, etc. Due to its untouched nature, you can even discover rare and endangered tropical plants and animals here. The best time to visit is between May and November.
Get out more
The Mt Fuji hiking season is open throughout summer, from July until early September. Here's what you need to know to climb Japan's most sacred mountain
Your perfect weekend getaway plans, including bento recommendations for the train journey and seaside B&Bs for overnight stays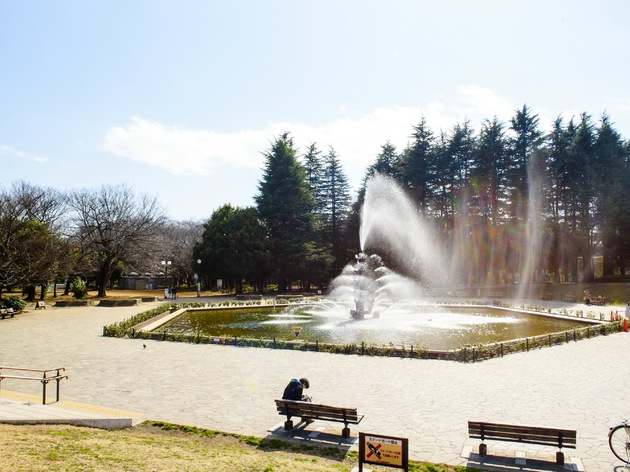 Enjoy the sunny weather and head outdoors to the city's finest parks. We even suggest the best cafés and shops to fill your picnic basket