10 things to do in Iwami
Explore the flavours, art and natural beauty of this historic region in southern Japan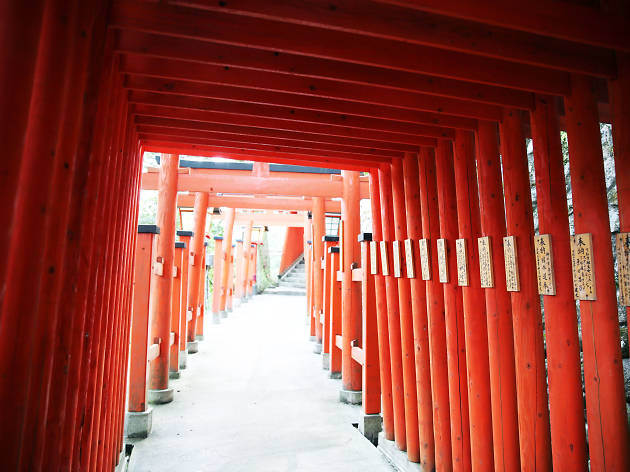 1/5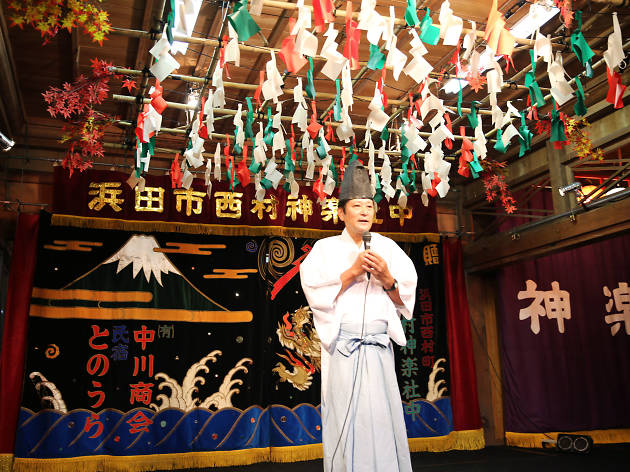 2/5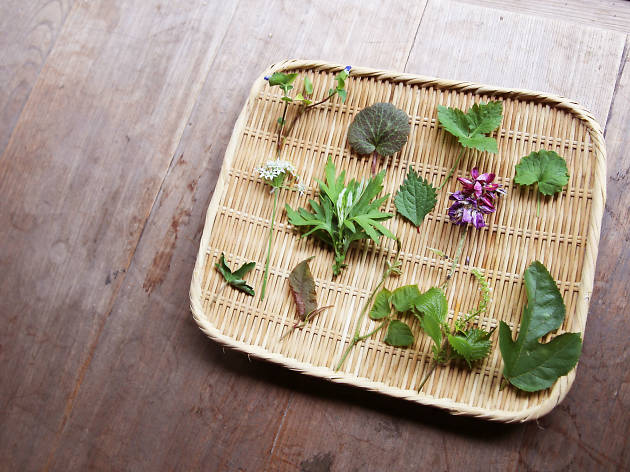 3/5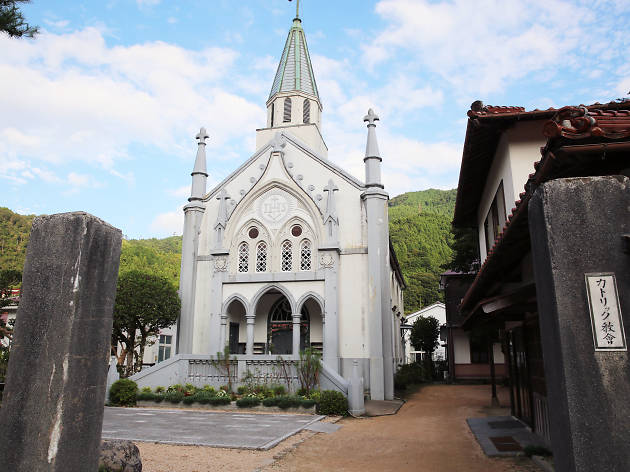 4/5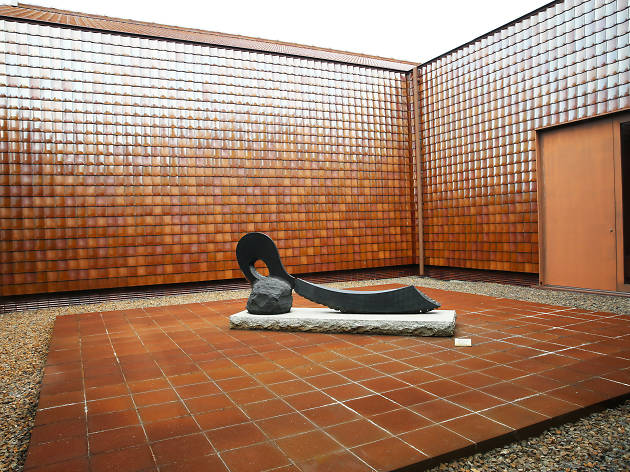 5/5
Located in southern Shimane prefecture, Iwami is an idyllic town rich in history and traditional culture. Read on for our list of the best things to do in Iwami, from staying overnight in a traditional Japanese dwelling and touring the 400-year old Iwami mine, a World Heritage landmark, to experiencing the delicious seafood of the Sea of Japan. Autumn sees the can't-miss Iwami Kagura, a traditional crop blessing rite performed at various shrines in the area.
The Iwami top ten
1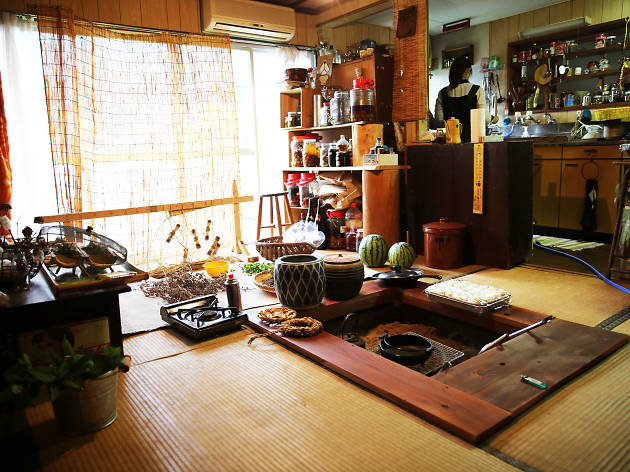 Shimane Back Country Tourism is a programme that encourages interaction with locals and allows you to experience the work of foresters and fishers first-hand. During your stay in Iwami, you'll be lodging in a traditional home in a local village like the picturesque Kakinoki, where we visited the home of a woman living deep in the mountains and pursuing a sustainable existence.

She took part in this project, she says, in order to support those seeking to move to a new home in the countryside. Here you can try your hand at activities like textile dyeing using natural plant dyes and water from the local hot springs, cooking with local herbs, and farm work. Click here for more information.
2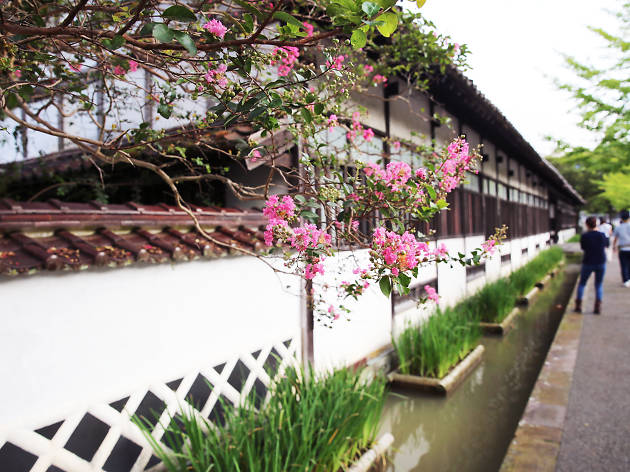 See the Hundred Views of Tsuwano on foot
Tsuwano
is a town in southern Shimane prefecture that remains redolent with the culture and history of a former castle town, and its quaint charm led it to be named both a tangible and intangible Cultural Heritage of Japan in 2015. The right-hand man of a feudal lord that reigned 150 years ago, Satoharu Kurimoto conceived The Hundred Views of Tsuwano, synthesising the best views, culture, and customs into 100 images.
One of these depicts the unique Tsuwano Odori, a dance in which participants don black hoods and white headbands. There are also the 1,000 torii gates donated to Taikodani Inari Shrine, one of the branch shrines of the great Inari Shrine. This shrine consecrates a deity that dispels evil and brings good luck. One great way to walk your way through the Hundred Views is to compare the present-day cityscape to how it looked when Kurimoto was alive. Tsuwano is also where the novelist and poet Ogai Mori lived until the age of ten, and his former home remains here. Check this
website
for details.
3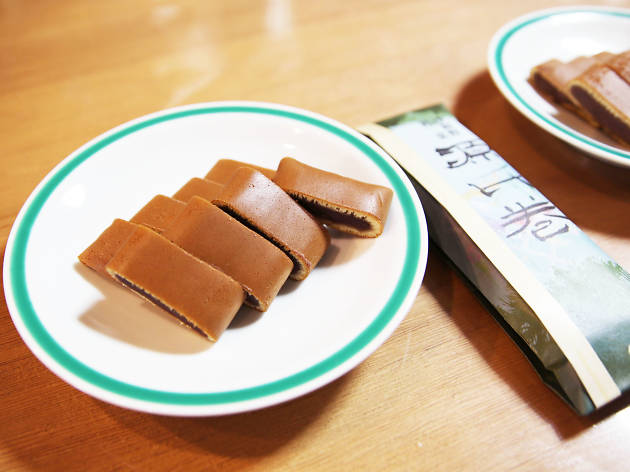 Genjimaki, Tsuwano's signature sweet, consists of red bean paste swaddled in a thin, golden brown dough. There are nine shops in town selling the treat, with each bringing a different flavour, texture and sweetness to the iconic dessert. Go ahead and compare them all while satisfying your sweet tooth.
4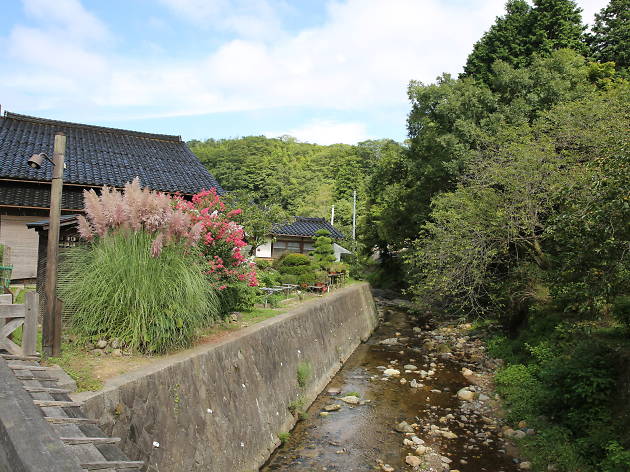 Wander into the Iwami Ginzan Silver Mine
Iwami Ginzan Silver Mine is the first mine in Asia to be named a World Heritage site, thanks to the beauty of its mine tunnels, harbour environs and hot springs that were once frequented by the workers. Take a walk through the mine town of Omoricho and admire the red-tiled, earthen dwellings lining the streets.

You can rest your legs at Gungendo, a café that occupies a traditional dwelling, and Bäckerei Konditorei Hidaka, run by Kosaku Hidaka, who obtained the rank of master baker in Germany. If you want to stroll in style, head over to Kimono de Burari, a new kimono rental service that opened its doors in September 2016. You can access Iwami Ginzan Silver Mine's website here.
5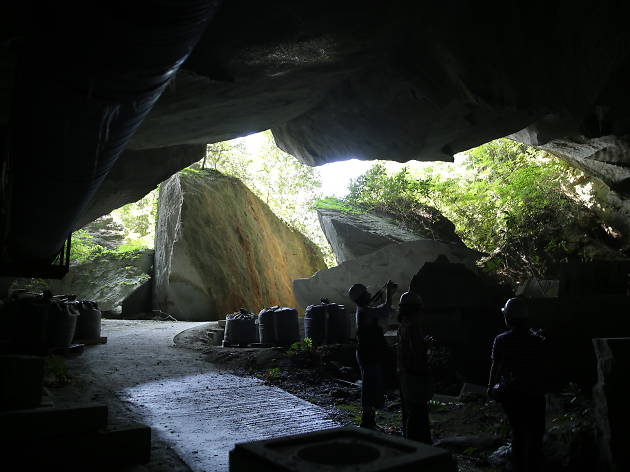 Explore a mysterious underground realm
Five minutes by car from Yunotsu, a traditional town with an old hot spring resort feel, lies the Fukumitsu Rock Quarry, which has been in operation for 400 years and invites you on an adventure inside its cool walls. The 'Five Hundred Gods' statues, Buddhist figures and cemetery tablets at the Iwami Ginzan mine are all made with stone from this quarry.

Its stone has a unique textured surface and is used in making tiles for hot spring baths to prevent slips and falls, as well as in lucky charms and talismans for students taking entrance exams. To tour the quarry, you'll need to be accompanied by a guide, which requires an advance reservation and costs ¥1,500 for groups up to five. Book your spot here.
6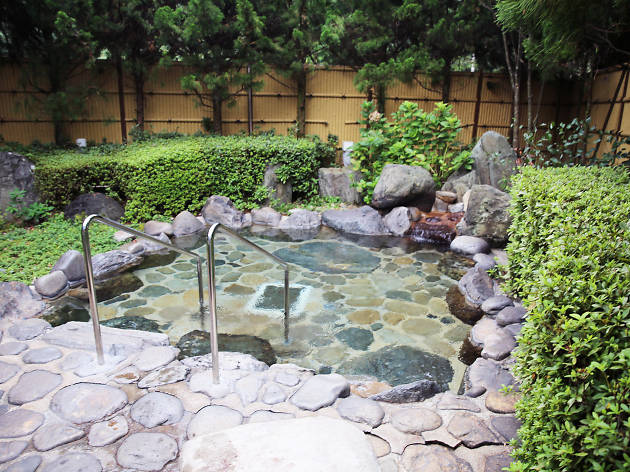 Soak in 'the bath of beauties'
The soft and silky water of Asahi Onsen, known as the 'bath of beauties', has garnered a cult following. Kakure no Sato Yukari is one inn that lets you experience the springs with its outdoor baths, low-temperature steam saunas, jet tubs, foaming tubs and more, including guest rooms boasting their own outdoor tubs. The full 'beauty course' comes complete with a delicious and nutritious turtle stew, cooked using the water from the springs. Click here for more information.
7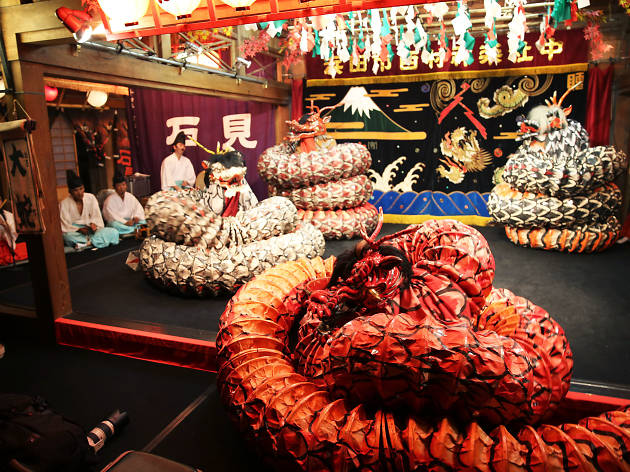 Catch a kagura performance
Kagura, Japan's oldest form of performing art, is a song and dance routine that can be seen at shrine festivals and other events. This dance has continued to be performed in Iwami on the eve of autumn festivals to pray for a good harvest and a bountiful catch of fish.

The performances feature some thirty themes, including some from Japan's two oldest epics, the Kojiki and Nihon Shoki, with the show involving highly entertaining twists like the use of fireworks. Sannomi Shrine in nearby Hamada also performs a 'night kagura' which can be seen for ¥500. The schedule and other details can be found on the event's official website.
8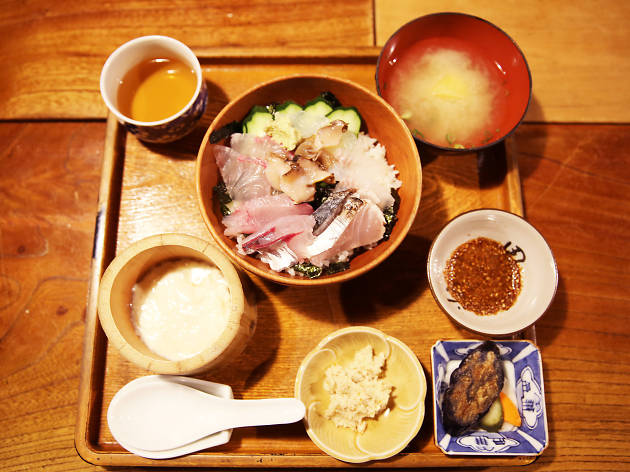 Kagurameshi, an Iwami speciality, collectively refers to rice-based dishes like the Ebisudon topped with seafood, the Orochidon with beef, and the Daikokumeshi, a dish combining various local delicacies. Head to Tagosaku to try the Kaisendon, consisting of superb seafood over rice. Tagosaku, a ten-minute walk from Masuda Station, is considered one of the finest izakayas in all of Japan and offers fresh food in traditional surrounds. Click here for details.
9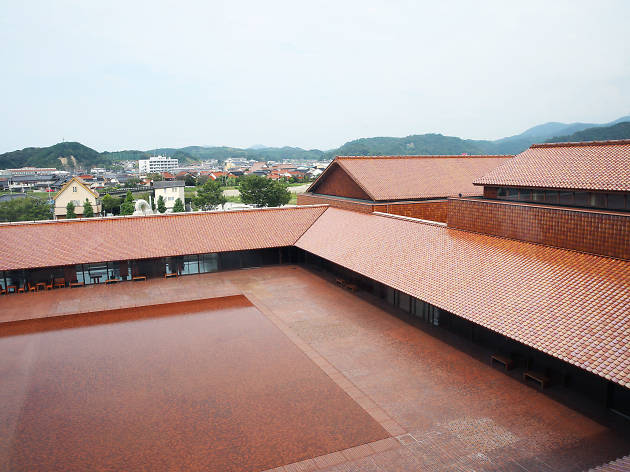 Admire the Sekishu roof tiles
Designed by architect Hiroshi Naito, Grand Toit is a multi-purpose facility that acts as a cultural hub for art exhibitions, concerts and theatre performances. The walls and roof are comprised of 280,000 Sekishu roof tiles, colouring the Iwami landscape with their traditional red.

In recent years, these tiles have been recognised for their robustness and resilience to snow and rain, and exported as far as Russia. Grand Toit's interior is just as impressive, housing a large hall whose geometric design is worth seeing. Take a glimpse here.
10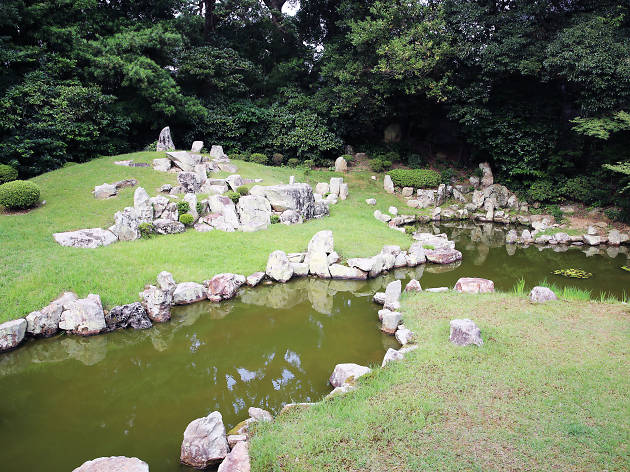 Find peace in a Japanese garden
One of the gems of Masuda, the final resting place of the great ink wash painter and garden designer Sesshu Toyo, is Sesshu's eponymous garden at the Manbuku-ji temple. The master's Zen worldview is beautifully manifest in the simplicity of the garden, which is a truly otherworldly sight to behold.
The Iwami region is best accessed from Iwami Airport – ANA operates daily flights to Iwami from Tokyo's Haneda Airport. The flight time is around 90 minutes.

Alternatively, you can take the Tokaido-Sanyo Shinkansen to Hiroshima (4-5 hours) and then one of the highway buses to Iwami – this takes another 2.5 hours.
See more photos from Iwami below
Heading up north?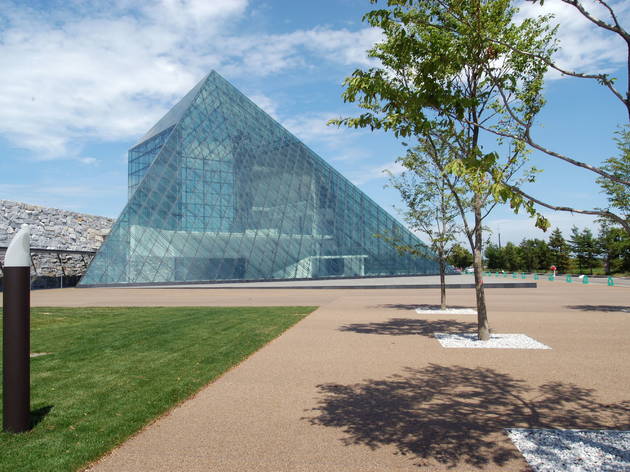 Explore the magical capital city of Hokkaido