The Toronto events calendar
All of the Toronto events, festivals, concerts, film series, art shows and parties you need to be at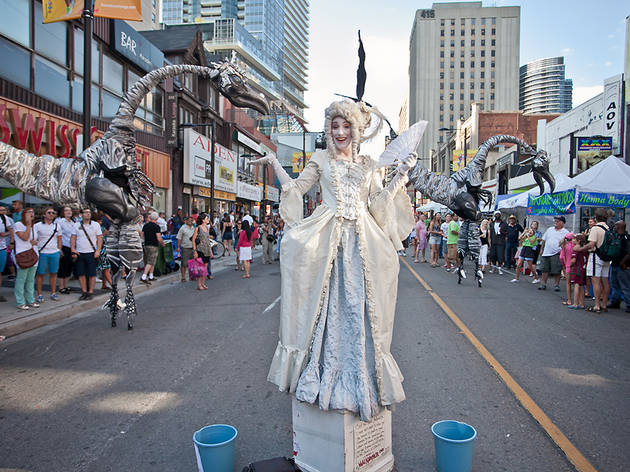 There are plenty of big-ticket Toronto attractions and sights to keep the good times flowing all year, but some of the best things to do in Toronto are a little more fleeting. Whether you're after one of the world's best music festivals, a Pride city where you can get ridiculously rainbow or the perfect place to ring in Canada Day, the City below the CN Tower is here to help. Start filling your diary with your definitive guide to Toronto events, fests and all-in city-wide parties, for every season of the year. Yep, even our winter.
Spring Toronto events
Photograph: Courtesy David Ohashi
A massive 10-day flower and garden show, this floral wonderland attracts hordes of local green-fingered fans desperate for a first glimpse of spring. The main attractions at Canada Blooms are the display gardens and the prize-winning flower arrangements. Right next door at the same time—and included in the same admission price—National Home Show offers ideas to brighten up the estate that are more technologically oriented and designer-inspired than natural. March, EnerCare/Direct Energy Centre, 100 Princes' Blvd #1, Canadian National Exhibition Grounds, 416-447-8655, canadablooms.com

Photograph: Courtesy David Ohashi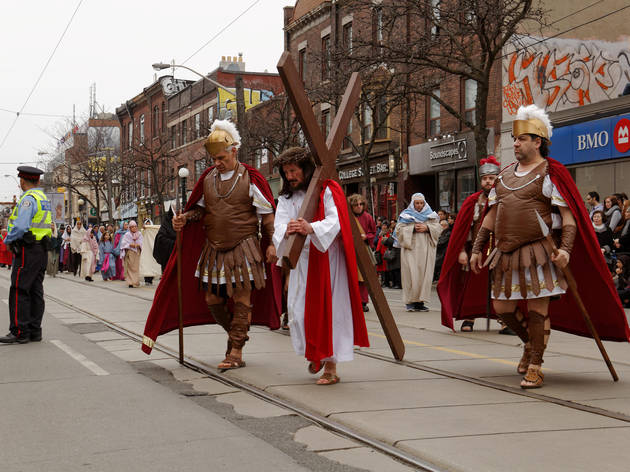 Photograph: Courtesy CC/Flickr/Harvey Krausz
Flagellating Roman centurions, candle-bearing worshippers and several bloodied saviours take to the streets of Little Italy for this sombre re-enactment of Christ on his way to the Crucifixion. Good Friday, College St/Little Italy.

Photograph: Courtesy CC/Flickr/Harvey Krausz
Photograph: Courtesy Henry Chan Jr.
Images Festival of Independent Film and Video
The most adventurous of Toronto's many smaller film fests, the 10 days of the Images Festival are characterized by dazzling innovation, experimentation and a supportive community vibe. Narrative coherence isn't always a top priority; cross-disciplinary projects certainly are. April, various venues, 416-971-8405, imagesfestival.com

Photograph: Courtesy Henry Chan Jr.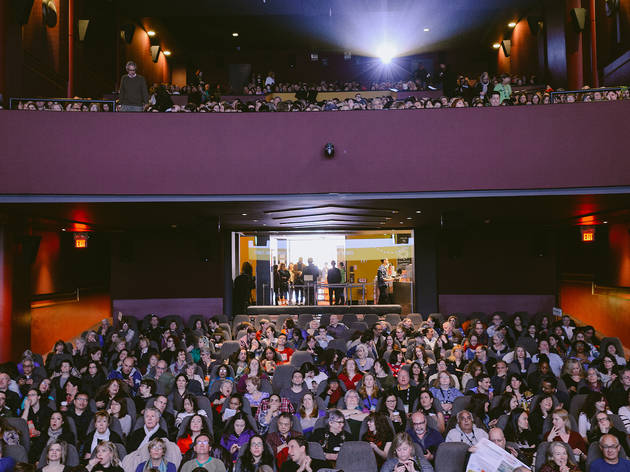 Photograph: Courtesy John Barduhn
Hot Docs International Documentary Festival
North America's biggest documentary festival, Hot Docs lasts 11 days and features more than 200 films from around the world, including world premieres of the hottest titles and retrospective series spotlighting classics of the genre. Filmmakers and doc subjects attend many screenings, lured, in part, by the parallel industry conference where doc makers can network and refine their craft. Monthly Doc Soup screenings and discussions run from October to April at the festival's Bloor Cinema, one of the world's only theatres primarily dedicated to documentary cinema. Mid April-early May, various venues, 416-203-2155, hotdocs.ca

Photograph: Courtesy John Barduhn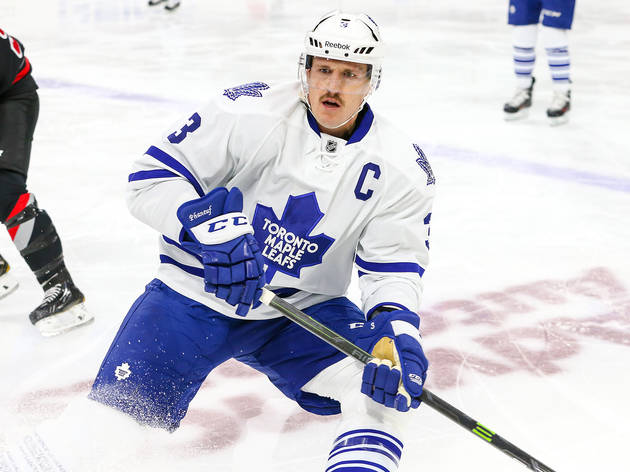 Photograph: Shutterstock/Photosthatrock
National Hockey League Playoffs
This rite of spring whips the city into a frenzy. Bars and cafés do brisk business even if the Maple Leafs are never in the running. They haven't won the Stanley Cup since 1967, a drought that's sated each year by plenty of beer and consternation. Despite this decades-long drought, tickets are impossible to get, except through scalpers. Mid April-mid June
Photograph: Courtesy Toni Hafkenscheid
Contact Photography Festival
This month-long festival of Canadian and international photography permeates the city, exhibiting in almost 200 galleries, bars and restaurants. With more than 1,500 photographers and artists on display, Contact is one of the largest festivals of its kind in the world, featuring work that runs the gamut from pretty to pretty edgy. Photographers discuss their craft in workshops and seminars. May, various venues, 416-539-9595, contactphoto.com

Photograph: Courtesy Toni Hafkenscheid
Photograph: Courtesy John Cameron Mitchell
Inside Out Toronto LGBT Film Festival
A social occasion as much as a cinematic experience, this popular and polished 10-day event brings out the lesbian and gay community's arty elite with more than 200 screenings and a half dozen parties (the Local Heroes bash, on the Thursday of the festival, is usually the most ebullient). With an increasingly international perspective and a knack for show off celebrity guests, Inside Out screens everything from mainstream comedies and dramas to obscure documentaries you'll never get the chance to see again. May-early June, TIFF Bell Lightbox, 350 King St W for screenings; parties at various venues, 416-977-6847, insideout.ca

Photograph: Courtesy John Cameron Mitchell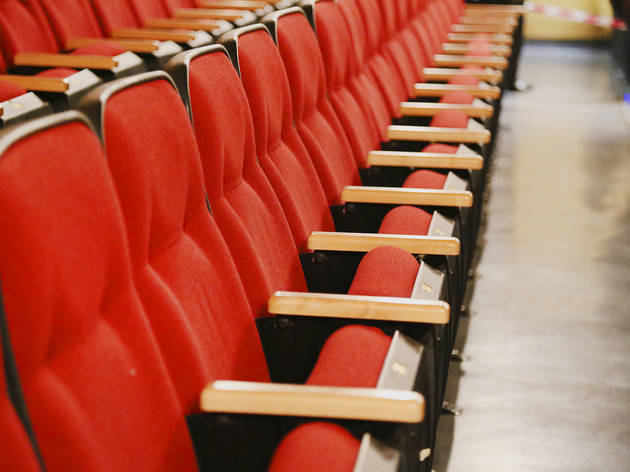 Photograph: Shutterstock
Toronto Jewish Film Festival
The largest event of its kind in North America, the long-standing 11-day Toronto Jewish Film Festival features a high quality selection of Jewish films, shorts and documentaries from around the world at venues all over the city. May, various venues, 416-324-9121, tjff.com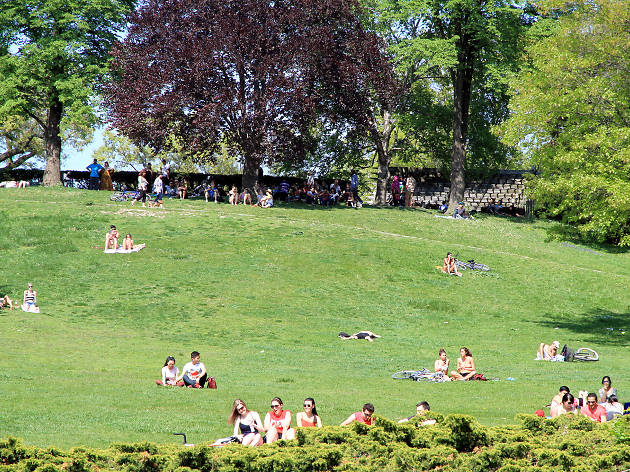 Photograph: Shutterstock/ValeStock
Victoria Day Long Weekend
Victoria Day weekend is a national holiday and the unofficial launch of summer. Gardeners get busy, people head off to their cottages and crowds gather for firework displays, all in honour of a queen who might well have disapproved. The date recognizes the royal birthday, but also (coincidentally) the mode of celebration, the 'two-four', or case of 24 beers, the largest you can buy. Monday closest to 24 May, throughout the city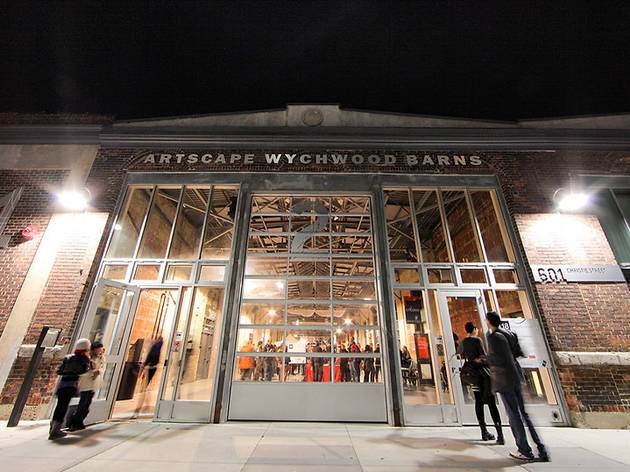 Photograph: Courtesy City of Toronto
Many of the 150-plus sites on this two-day tour are normally off-limits to the public, so this is a good chance for both locals and tourists to discover Toronto's history and architecture. There are no formal tours at Doors Open: participating buildings simply hang out a welcoming blue banner (check local papers for a map). Best of all, it's free. New and noteworthy destinations can attract major crowds; be prepared to get in line. Last weekend in May, various venues, 416-338-3888, toronto.ca/doorsopen

Photograph: Courtesy City of Toronto
Winter Toronto events
Photograph: Courtesy Jamie Johnston
Next Stage Theatre Festival
Brought to you by the people who put on the Toronto Fringe, the 12-day Next Stage Theatre Festival showcases 10 works by emerging and mid-career theatre artists. The plays are selected by a jury, so there's less risk of enduring a clunker than at the Fringe itself. Bring a warm coat if you intend to socialize in the beer tent before or after shows—it can get nippy in there. Early January, Factory Theatre, 125 Bathurst St, Fashion District, 416-966-1062, fringetoronto.com/next-stage-festival

Photograph: Courtesy Jamie Johnston
The annual World Stage festival of theatre and dance showcases troupes from across the country and around the world. The programming can be edgy and experimental, but it's guaranteed to ignite conversations. The artistic director has a soft spot for shows that mix dance, theatre, video and other media. January–June, Harbourfront Centre, 235 Queens Quay W, Central Waterfront, 416-973-4000, harbourfrontcentre.com/worldstage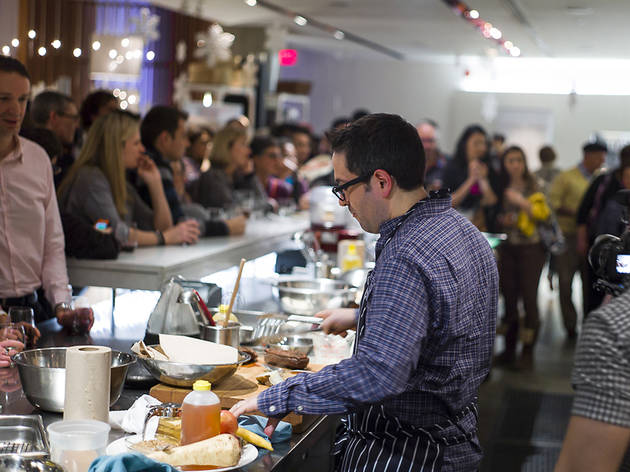 Photograph: Courtesy City of Toronto
Toronto in the depths of winter can be harsh. Hence this city-sponsored attempt to make a cold month more appetizing. A wide array of restaurants, some of them typically in the bank-breaking category, offer prix fixe menus at palatable discounts during Winterlicious. Late January–early February, various venues, 416-338-0338, toronto.ca/special_events
Photograph: Courtesy City of Toronto