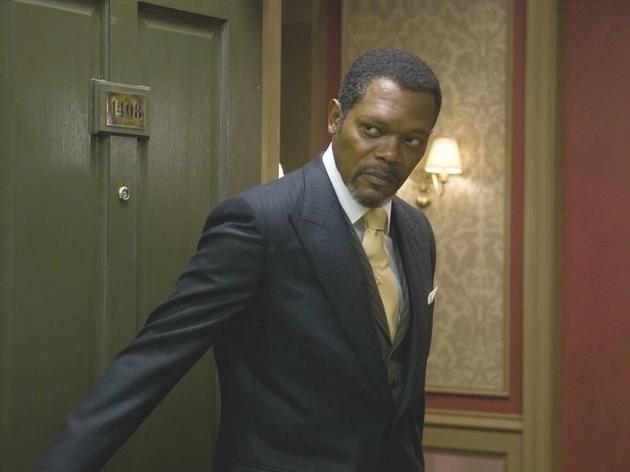 Stephen King, the author of this source material, has already done haunted hotels. So the idea of stretching what was simply supposed to be a dessert course (a short story in King's 2000 audiobook
Blood and Smoke
) to a full meal speaks more to Hollywood appetites than the proper dictates of drama. The tale is skimpy, mostly set in a New York City suite that, despite its bustling midtown location, is said to host unspeakable evil—and it doesn't even have Wi-Fi.
But as shown by Piper Laurie in
Carrie
and Kathy Bates in
Misery
, King's work can often inspire wonderfully unhinged turns from actors smart enough to be in on the joke. And that's the case with
1408
, in which John Cusack uncorks one of his most verbal, manic performances to date as a ghost debunker who fearlessly checks into the room to write a final chapter in his latest bestseller-to-be. Cusack, comfortable in ironic Hawaiian shirt and curled lip, excels during the film's initial you-gotta-be-kidding phase; he's even better by the time his character is screaming deranged insults into a minibar. Swedish director Mikael Håfström ultimately lays on the CGI too thick, but when he trusts his star, who fully dives into psychological meltdown, he's on to something.
Release details
Cast and crew
Director:
Mikael Håfström
Screenwriter:
Matt Greenberg, Scott Alexander, Larry Karaszewski
Cast:
John Cusack
Samuel L Jackson
Mary McCormack
Tony Shalhoub
Jasmine Jessica Anthony