A Single Shot: movie review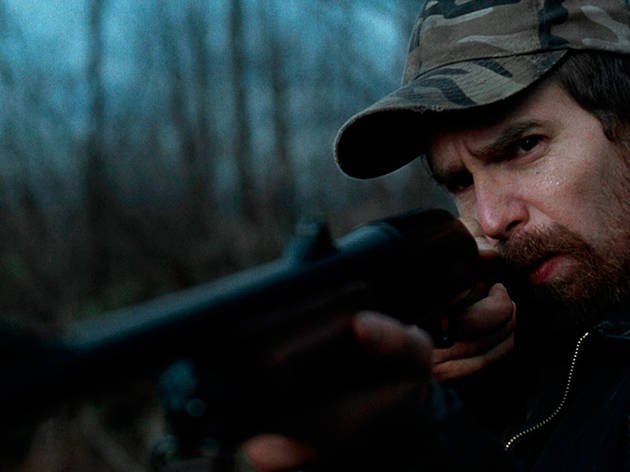 Neo-noir is a tricky genre, one where too many plot twists will sabotage even the most evocative story. But try to overlook the increasingly incredulous pretzel logic of this adaptation of Matthew F. Jones's acclaimed novel, a searing slice of white-trash existentialism slathered with atmosphere and bathed in a crepuscular light that's boldly bleak. John Moon (Sam Rockwell), a dirt-poor backwoods hunter in a hardscrabble rural town, accidentally shoots dead a young female drifter and discovers that she was hiding a lockbox stuffed with cash. He's sickened by the murder but sees the loot as his last, best chance to win back his estranged wife (Kelly Reilly) and their two-year-old son. But bad behavior rarely goes unpunished, and villains soon start coming out of the woodwork.
Rockwell's performance is impressively flinty, as is the rest of the cast (including William H. Macy delivering some twitchy character work), and the dialogue sparkles with brilliantly colorful mountain-man slang. Despite its byzantine narrative, the film remains never less than absorbing, as the walls slowly close in on this good-hearted but ultimately flawed protagonist.
Release details
Rated:
R
Release date:
Friday September 20 2013
Duration:
115 mins
Cast and crew
Director:
David M. Rosenthal
Cast:
Sam Rockwell
Jeffrey Wright
William H Macy
Kelly Reilly
Melissa Leo
Jason Isaacs
Ted Levine