A Woman Under the Influence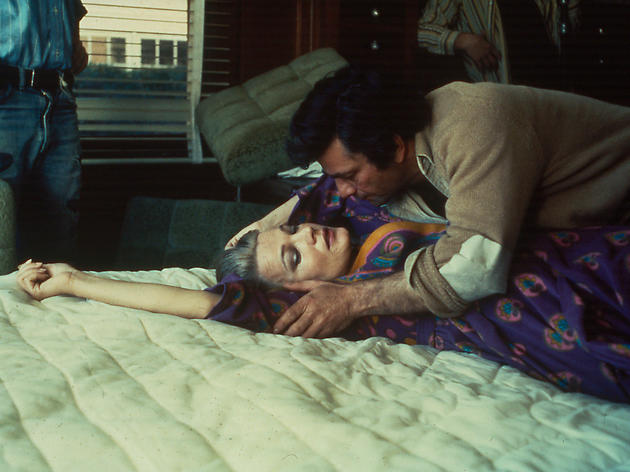 Maybe acting in a Cassavetes film was a kind of madness to begin with, a guarantee of total emotional exposure, fierce fights and sloppy hugs on and off camera. Such were the privileges enjoyed by a select few during the director's 1970s heyday; of these brave souls, Gena Rowlands, his wife, was the queen, and this is her finest hour. Rowlands plays Mabel, a hyperactive Los Angeles mom slipping into a mental fog—a double whammy, given Cassavetes's methods. While always lovable, Mabel still produces winces: too solicitous, too raw. She makes spaghetti and, later, breaks down while her kids cower and scream.
Still, it feels like a crime to call Mabel "crazy" (as Cassavetes's own mother does, supplying real-world earthiness in a crucial role). Is this too-sensitive good-time girl unable to reconcile her loneliness with maternity? Is she a blond explosion of smiles and misplaced affection? Cassavetes heats up the movie to a heartbreaking crisis from which it never recovers. Watching 35 years later, you're struck by its forward sense of therapeutic misfortune. Peter Falk, almost as brilliant as Rowlands, is out of his blue-collar depths, as are the doctors. So it sometimes went with families; the movie often feels like a sad history of neighbors you used to know.
Release details
| | |
| --- | --- |
| Rated: | No Rating |
| Release date: | Friday September 20 1974 |
| Duration: | 146 mins |