Afternoon Delight: movie review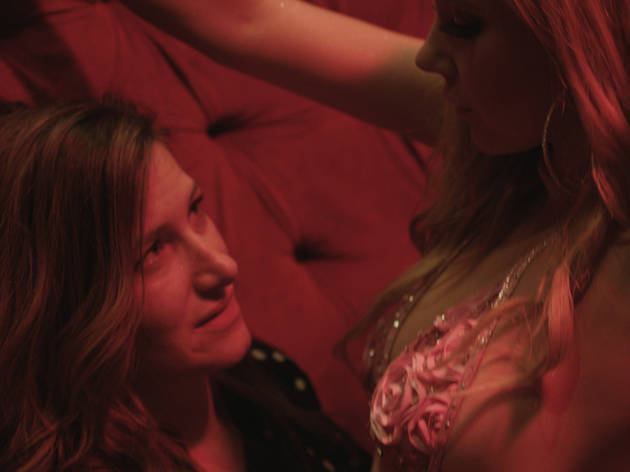 When upper-middle-classdom induces one too many existential crises, there is a single cure: rent out a room to a struggling stripper. Housewife and mom Rachel (Kathyrn Hahn) spends hours in therapy, spinning in circles around her squashed ambitions and sexless marriage. A couples' night out at the local gentlemen's club reawakens the distraught suburbanite, with a lap dancer named McKenna (Juno Temple) acting as Zen guide to a freewheeling lifestyle. A symbiotic relationship blossoms: For a roof over her head, McKenna allows Rachel to peek into her seemingly luxurious life as a high-priced call girl.
Hahn's self-deprecating humor elevates Six Feet Under writer-producer Jill Soloway's debut, adding substance and shading to the typical white-picket-fence dirge. The way the comedian plays the malaise, it's believable that living with an app-inventing schlub husband (Josh Radnor) could, in fact, bring on panic attacks. Temple isn't quite as lucky, a paper-thin waif stuck translating a life-lesson pawn into tangible soul from the other side of the tracks. Soloway mines her ensemble of funny ladies more for laughs than emotional insight, but Hahn breaks through it all; she's the one who provides the glossy rumination with actual heart.
Follow Matt Patches on Twitter: @misterpatches
Release details
Cast and crew
Director:
Jill Soloway
Screenwriter:
Jill Soloway
Cast:
Kathryn Hahn
Juno Temple
Josh Radnor
Jane Lynch