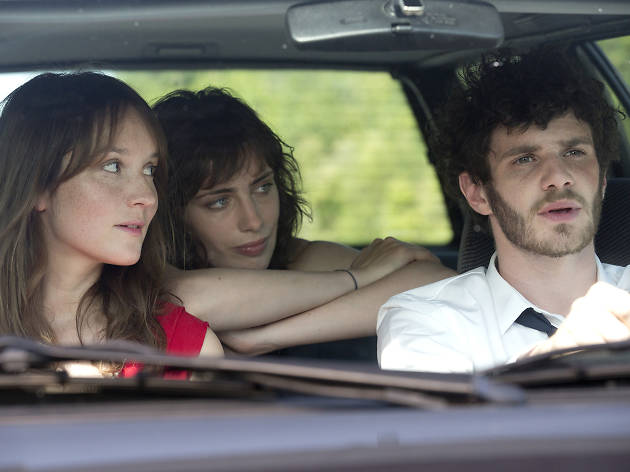 This film about a three-way relationship avoids sensationalism to present a likable and frank romantic comedy
French cinema has always had a thing about a three-way. In 'All About Them', a cute young lawyer (Anaïs Demoustier) is at the centre of a romantic subterfuge when she starts sleeping with a veterinary nurse (Félix Moati) and his girlfriend (Sophie Verbeeck). From this scenario, you might expect sexploitation or farce.

But writer-director Jérôme Bonnell treads a very fine line, so that desire, genuine affection between three good friends and the knockabout comedy of imminent discovery each have room. It's light, yet somehow not insubstantial, in part because Demoustier is so easy to sympathise with, her befuddled yearning drawing us into these tangled lives. Exasperatingly, Bonnell wraps it up all rather suddenly, which might leave you feeling short-changed.
Cast and crew
Director:
Jérôme Bonnell
Screenwriter:
Jérôme Bonnell
Cast:
Anaïs Demoustier
Félix Moati
Sophie Verbeeck