All the Boys Love Mandy Lane: movie review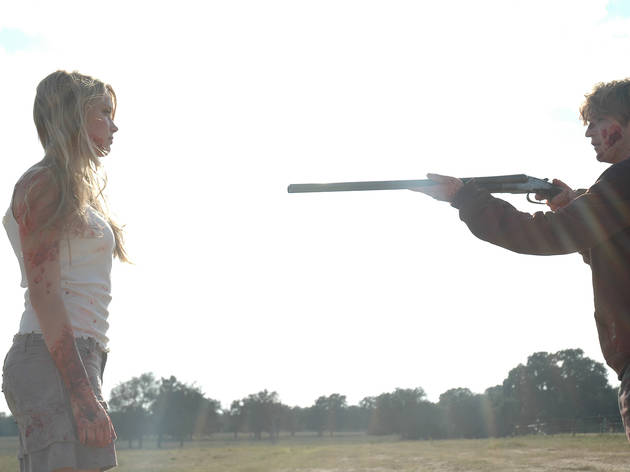 For a film about the evils of peer pressure, this nonsensical thriller sure wants to play with the cool kids: lingering shots on high-school bods, bleached-out cinematography, pills, thrills, hand jobs in the backseats of SUVs, flash frames of gore. It's like Marilyn Manson's spring break. (Director Jonathan Levine made his mark promoting Audis.) By the time we make it past the pool-party-gone-bad intro—which suggests something grittier—our merry band of lubricious teens is on its way to a (wait for it) secluded Texas ranch house, where trouble awaits.
Meanwhile, let's have a look at that Mandy Lane (Amber Heard). She floats through life like an angel, pure and untouched, and Levine & Co.—who definitely love Mandy Lane—set her up to be a proper horror-film "final girl." Mandy's invited along on the outing, with a rather obvious stalker in tow. Who will survive the night in order to deflower her? Mysteriously, the film has a hard time functioning on even this level, introducing complications for Mandy that the actor can't pull off, adorable though she is.
Follow Joshua Rothkopf on Twitter: @joshrothkopf
Release details
Rated:
R
Duration:
90 mins
Cast and crew
Director:
Jonathan Levine
Screenwriter:
Jacob Forman
Cast:
Amber Heard
Anson Mount
Michael Welch
Aaron Himmelstein