Antoine and Antoinette: movie review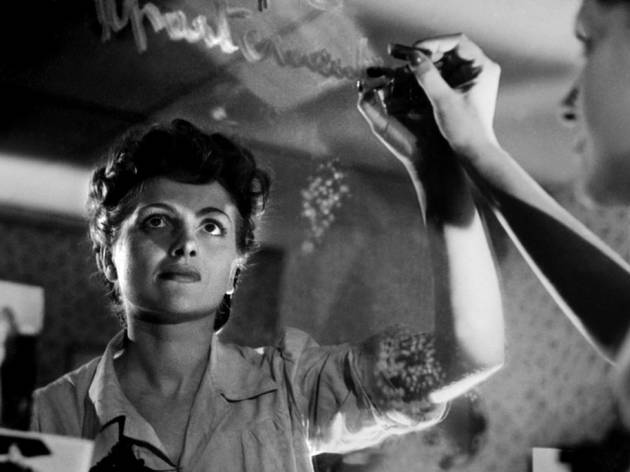 As Orson Welles once opined, "Ah, the French!" Jacques Becker's delightful romance is a pure, Paris-set pleasure—a lighthearted story of the enduring love between married wage earners Antoine (Roger Pigaut) and Antoinette (Claire Mafféi). He works in a pulp publishing house, she runs the photo booth in a department store, and even though they have to count every penny, they have a mostly picture-perfect life. But fate smiles a bit wider when Antoine discovers that his lovely wife has bought a winning lottery ticket. He just has to make sure he doesn't lose it before he gets to the sweepstakes office.
It's a simple premise, perhaps too simple since the movie never probes much beyond its cheerily farcical surface. But Becker clearly learned some lessons from his mentor, Jean Renoir. The film walks an evocative line between realism and fantasy, capturing the energetic effervescence of the City of Light and showing how it complements the unbreakable bond between our impassioned heroes. Becker also fills the movie's margins with a bevy of memorably broad-stroke characters: Everyone from Noël Roquevert's love-obsessed greengrocer to Annette Poivre's flighty Metro ticket seller is treated with an overarching compassion whether their motives are upright or suspect. Not only is this a human comedy, it's a humane one.
Follow Keith Uhlich on Twitter: @keithuhlich
Release details
Cast and crew
Director:
Jacques Becker
Cast:
Roger Pigaut
Claire Mafféi