Ass Backwards: movie review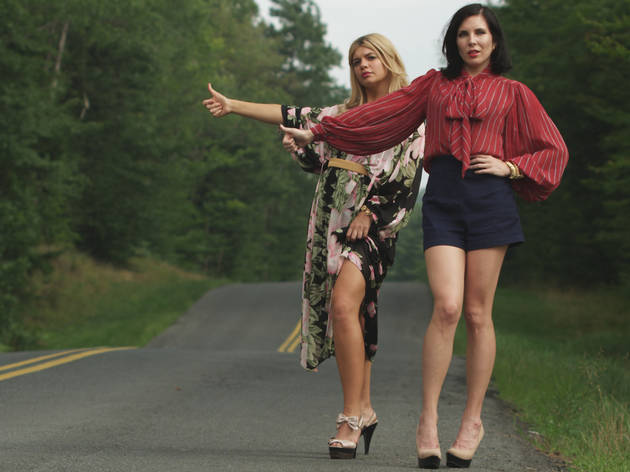 A rickety vehicle for post-Bridesmaids bad-girldom, Ass Backwards opens with a flowing stream of what turns out to be two females' mingled urine. The 80-odd minutes that follow, however, serve as a reminder that piss isn't the only thing that flows downhill. Kate (June Diane Raphael) and Chloe (Casey Wilson) are childhood beauty-pageant losers whose adult lives have not improved: Kate works "in the medical field" selling her ova; Chloe dances listlessly in a nightclub's Plexiglas box. But when they're invited to a pageant reunion, they jump on the chance to right past wrongs, not realizing they're more likely to relive their own failures.
Wilson and Raphael have been a comedy team for years, and they riff off each other expertly; too often, however, that's all they do. They called in enough favors to fill their cast with a few: Silverstone as a beauty queen; Jon Cryer as an exasperated pageant organizer; Orange Is the New Black's Lea DeLaria as a Sapphic separatist. But their parts are comic singularities, too thin to qualify as one-dimensional, and there's a transparent lack of affection for any of the movie's characters. You ought to be rooting for Kate and Chloe; instead you're rooting for the end credits.
Follow Sam Adams on Twitter: @SamuelAAdams
Release details
Rated:
N/R
Duration:
90 mins
Cast and crew
Director:
Chris Nelson
Cast:
Vincent D'Onofrio
Alicia Silverstone
Jon Cryer
Casey Wilson
June Diane Raphael