Benjamin Britten: Peace and Conflict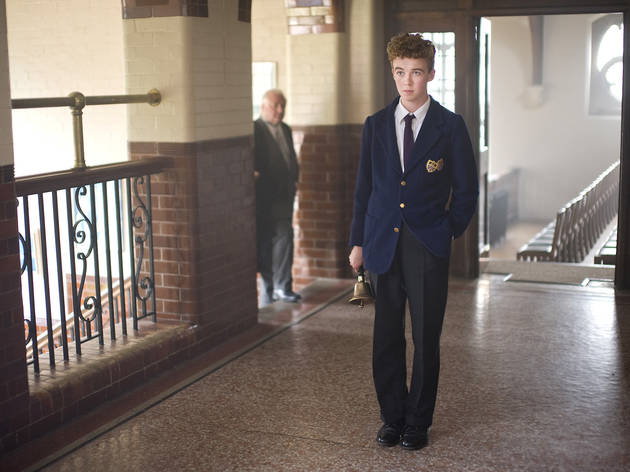 The life of composer Benjamin Britten is such fascinating documentary material. A shame then that this blend of clunky dramatic reconstruction and earnest arts-TV assessment isn't a whole lot better. Here was a hugely significant creative figure, whose personal make-up – left-leaning, pacifist, gay – produced music (including the operas 'Peter Grimes' and 'Billy Budd') with themes of vulnerable outsiders, repressive communities and destroyed innocence. Such unlikely fare for a high-profile public figure in post-WWII Britain.
The film's idea is to root Britten's identity to his school days in the late '30s at the ultra-progressive Gresham's public school, then flip back and forth to cover his later achievements. Promising in theory, but clunky writing and direction in the boyhood flashbacks combines with seemingly arbitrary time-shifts to make this a turgid viewing experience. It's enlivened occasionally by solid interviewees (including his former agent Sue Phipps), John Hurt's telling narration and splendid specially-shot musical performances. Tenor James Gilchrist's moving song renditions really deserve better, but this film from Tony Britten (no relation) at least offers a reasonable taster of a remarkable composer.
Cast and crew
| | |
| --- | --- |
| Director: | Tony Britten |
| Cast: | Alex Lawther |