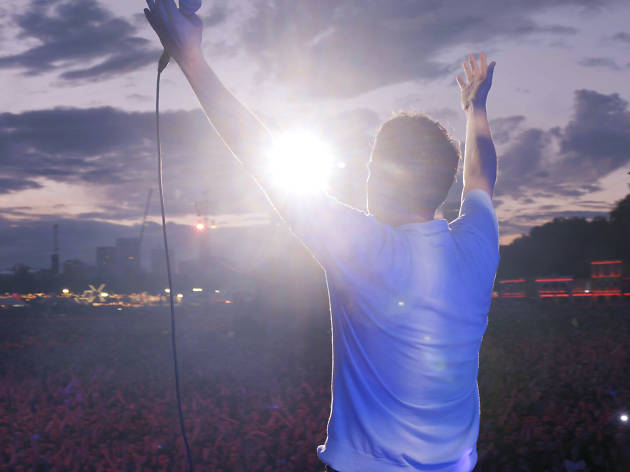 This documentary follows the Britpop icons through the recording process of their 2015 album 'The Magic Whip'
There's a good story behind Blur's eighth album, 'The Magic Whip'. In 2009, the '90s pop titans had put bad blood behind them to reunite, but despite knocking out the odd song, a new album eluded them. In 2013, on what they assumed to be their final tour, a cancelled Japanese festival led to a spontaneous five-day recording session in Hong Kong, which was abandoned then salvaged by guitarist Graham Coxon. Hey presto – a chart-topping album was born and Blur lived to fight another day.

It's a good story, but perhaps not good enough to reach beyond their fanbase. 'New World Towers' is a nicely shot official documentary that covers the history of the album via band interviews, shaky video of the 2013 sessions and some artfully shot footage of Hong Kong, interspersed with clips of the Hyde Park and Hong Kong dates on the subsequent tour. It's all very watchable, but safe as houses next to the band's frazzled 1993 tour doc 'Starshaped'.