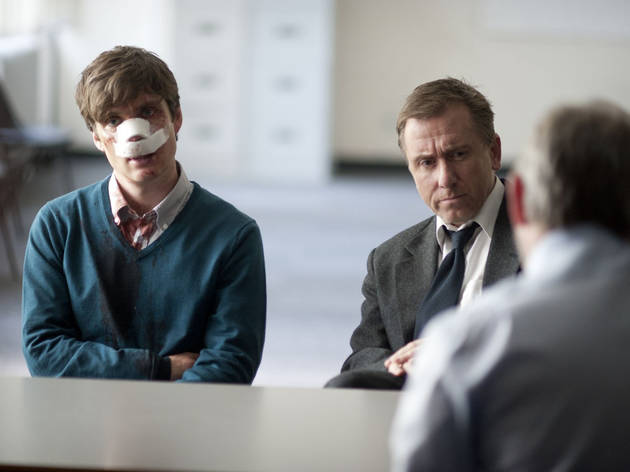 Skunk (Eloise Laurence, arresting) is a quiet but persistently inquisitive 11-year-old who's surrounded by chaos: She watches her volcanic neighbor (Rory Kinnear), who's raising three wayward daughters, beat up a developmentally disabled innocent teen. Her dad, an even-tempered lawyer (Tim Roth), tries to keep the peace in their cul-de-sac, but to no avail. Skunk's teacher (Cillian Murphy) is seeing her au pair; he's later rewarded with a broken heart (guess who the nanny leaves him for?) and a busted nose. The first feature from British theater director Rufus Norris deftly mixes gritty realism and lyrical impressionism, though its five-car pileup of a climax ultimately makes the film feel less a Greek tragedy than a miniseries in miniature.
Follow Sam Adams on Twitter: @SamuelAAdams
Cast and crew
Director:
Rufus Norris
Cast:
Tim Roth
Cillian Murphy
Rory Kinnear
Eloise Laurence
Zana Marjanovic
Sally-Jo Seery

Rating Breakdown
5 star:

1

4 star:

0

3 star:

0

2 star:

0

1 star:

0
This film has a real beating heart to it. It will make you laugh, cry, cry a bit more- but ultimately you'll leave feeling uplifted. Couldn't recommend it highly enough - the performances will stay with you for DAYS.