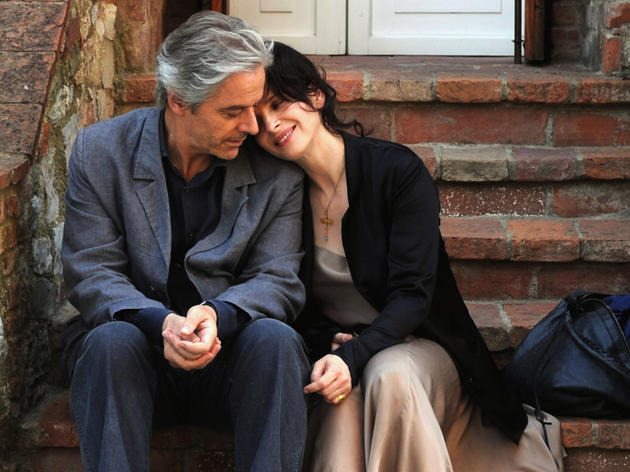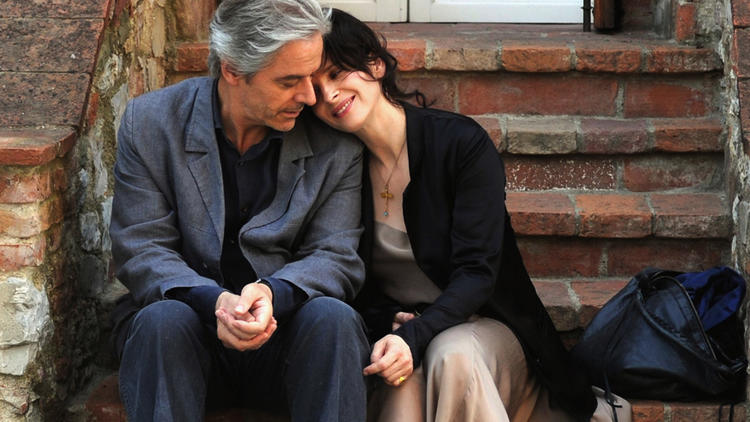 Reviewed at the 2010 Cannes Film Festival

The best film so far in this year's Cannes competition, Abbbas Kiarostami's first feature made outside Iran is in many ways a departure in terms of style and content, yet at the same time it is utterly Kiarostami and one couldn't really imagine it having been made by anyone else. In short, it's simply the tale of a day in the life of an English writer, in Tuscany to promote his latest book, and a French woman who brings her 12-year-old son along with her to hear him speak.

In fact, it's far more complicated than that, and certainly far more ambiguous: after a while it becomes apparent that the man may have known the woman for some years – indeed, they may even be man and wife. Certainly, during the course of a brief day trip to a nearby village, where they do a little sightseeing and a lot of talking, they run the gamut of emotions as they discuss first matters of representation – the man's book is concerned with issues to do with artistic originals and copies – and then concerns rather closer to home: relationships between men and women, parents and children, and then, it would appear, specific details in the history of their own relationship.

It's an extraordinary film, steadily building to a very moving final scene by way of a seemingly meandering but in fact very focused narrative held together by meticulous and subtle mise-en-scène. The performances – by Juliette Binoche and opera-singer William Shimell – are excellent, while the whole thing not only touches on all manner of male-female concerns (I imagine everyone will recognise something of themselves at some point in the film) but develops a number of recurrent Kiarostami themes about art and nature, reality and representation, life and death. Superb.

Cast and crew
Director:
Abbas Kiarostami
Screenwriter:
Abbas Kiarostami
Cast:
Juliette Binoche
William Shimell
Jean-Claude Carriere
Agathe Natanson