Charlie Countryman: movie review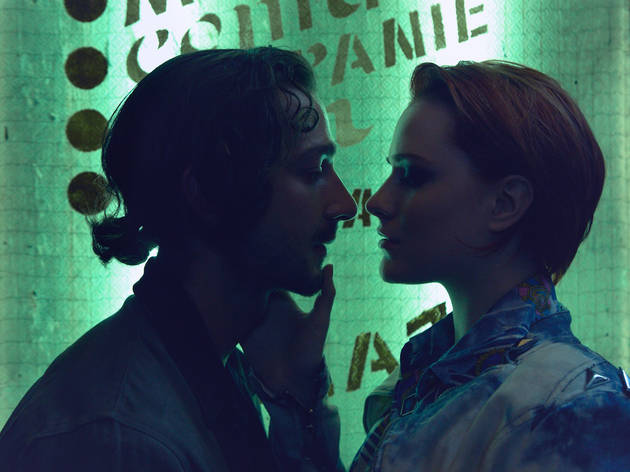 Charlie (Shia LaBeouf) is coping with the recent death of his mother. He's also dodging violent gangsters on the rain-slicked streets of Bucharest, Romania, and trying to win the love of a newly orphaned concert cellist, played by Evan Rachel Wood. (Here we pause, briefly, to savor every detail of that description.) More than once, another character suggests Charlie's Romanian adventure might be some kind of fantasy, which—at least in cinematic terms—is right on the money. True, he gets the snot knocked out of him by accented bad guys (Mads Mikkelsen and Til Schweiger), but our hero also takes Ecstasy with Rupert "Ron Weasley" Grint and shtups Marilyn Manson's ex, so it's all good, right?
It's almost as hard to dislike music-video veteran Fredrik Bond's first feature as it is to follow it. Charlie Countryman (which has lost The Necessary Death of… from its original Sundance-premiere title) is, let's be clear, one mess of a draggy, hyperstylized romantic thriller. But it's an engrossing, overstuffed disaster—sometimes captivating, sometimes too ingeniously terrible to turn away from; it's like watching a car wreck in slow motion, if both cars were stuffed with confetti.
Follow Sam Adams on Twitter: @SamuelAAdams
Cast and crew
Director:
Fredrik Bond
Screenwriter:
Matt Drake
Cast:
Shia LaBeouf
Mads Mikkelsen
Evan Rachel Wood
John Hurt
Rupert Grint
Til Schweiger