Cheerful Weather for the Wedding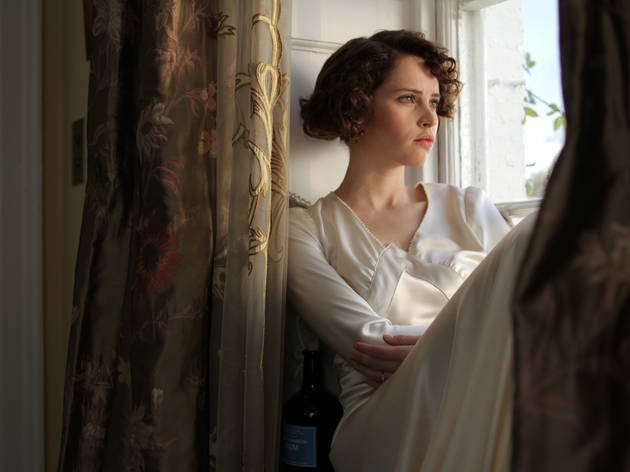 It's a chilly morning in the Dorset countryside circa 1930, and elegant, flighty aristo chick Dolly (Felcity Jones) is getting married in a few short hours. But she seems to be more interested in locking herself away in her bedroom with a bottle of rum than in either of the two men pacing downstairs—her former lover Joseph (Luke Treadaway) and her husband-to-be (James Norton). Dolly and Joseph separately recall a dreamy summer come and gone, evoked in a series of lush, green-tinted flashbacks, while the bride's mother (Elizabeth McGovern) tries to keep the peace among the assembled guests.
You'd be forgiven for thinking that you've just stumbled into a lost episode of Downton Abbey, with the pastoral period-piece settings, close-ups of servants' bells ringing and the Countess of Grantham herself gazing out the window of a manor house. Whether or not writer-director Donald Rice intended the film's preamble as bait to lure Abbey-heads into this adaptation of Julia Strachey's 1932 novella, the opening immediately lets us know what we're in for: old-timey English upper-crusters who keep their emotions as tightly buttoned up as their collars. Rice's style is pitched somewhere between Merchant Ivory and Wes Anderson, favoring shots of sad, pretty people looking bereft in elaborately elegant rooms. But it's Jones and Treadaway, both seething volcanoes trapped behind artfully pallid faces, who turn what could've been a candy-coated comedy of manners into a complex, melancholic farce.
Follow Jenna Scherer on Twitter: @secondhusk
Release details
Cast and crew