Citizen Jane: Battle for the City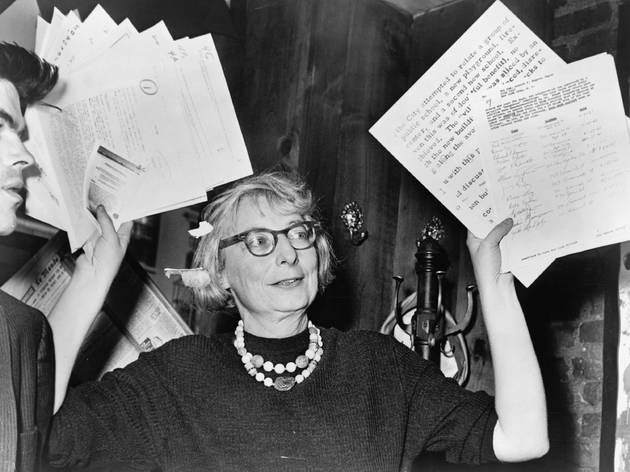 Jane Jacobs's clash with NYC urban planner Robert Moses would make for a great drama; this doc serves nicely until then.
A beautifully organized documentary (befitting its subject, urban planning), Matt Tyrnauer's elegant profile sets up its iconic NYC showdown along geometric lines. Along the vertical axis is Robert Moses, the city's imperious highway builder who looked down upon the map—and neighborhoods he didn't understand—from a godlike height. Along the horizontal plane is earthy Jane Jacobs, a Greenwich Village resident and forward-thinking writer who, in the '60s, linked arms with her community to protect it from ruin.
Who won? The very fact that Soho still exists, not impaled by a cross-city artery, speaks to Jacobs's grit. Citizen Jane takes on an invigorating richness as it delves into issues of sexism (Jacobs, a respected journalist, was often painted by her foes as an angry mother), economic despair and the complex idea of the "master builder." She didn't have it all figured out: Our culture's love of automobiles was something that Jacobs didn't foresee, and Tyrnauer skips her shortcomings. But to see the bland towers going up in China and India (the doc's coda is terrifying) is to know that her crusade is far from over.
Follow Joshua Rothkopf on Twitter: @joshrothkopf
Release details
Rated:
N/R
Release date:
Friday April 21 2017
Duration:
92 mins
Cast and crew