Cutie and the Boxer: movie review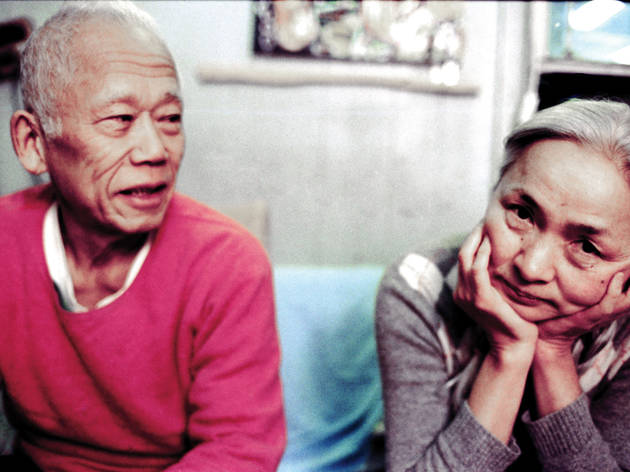 Except for the fact that one of them makes a living by slamming paint-dipped boxing gloves into canvas, Ushio and Noriko Shinohara could be any elderly couple—which is how documentarian Zachary Heinzerling treats them. With scant exceptions, movies about artists view their subjects as Great Men (and they are always men), their shortcomings quietly suffered by those around them—or, as Ushio puts it, "The average one has to support the great one." Noriko is an artist herself—animated versions of her charming ink sketches retell the couple's history—but she put her own work aside to take care of her husband, partly out of old-world duty (he is 81, she more than two decades younger) and partly because she saw it as her responsibility to art.
But the longer Heinzerling films, the more Noriko's interest in her own art resurges, which upsets the delicate balance of her marriage. As she tells an interviewer, "We're like two flowers in the same pot. Sometimes there aren't enough nutrients for both." Cutie and the Boxer captures the Shinoharas' devotion as well as their difficulties, Ushio's patriarchal sense of entitlement offset (if not balanced) by his obvious affection. As with most marriages, there's no happy ending; the happy part is that it doesn't end.
Follow Sam Adams on Twitter: @SamuelAAdams
Release details
Rated:
R
Duration:
82 mins
Cast and crew
Director:
Zachary Heinzerling