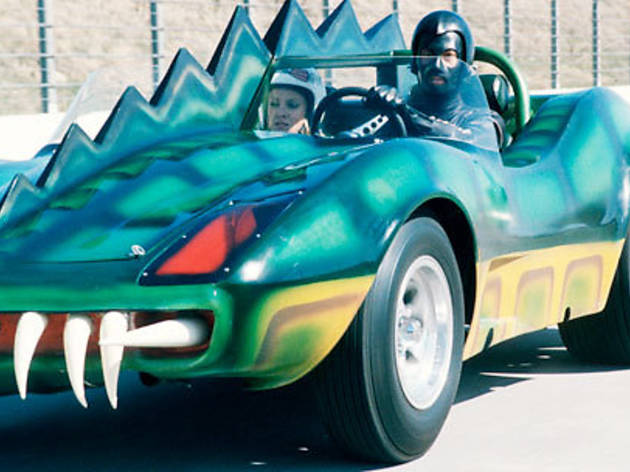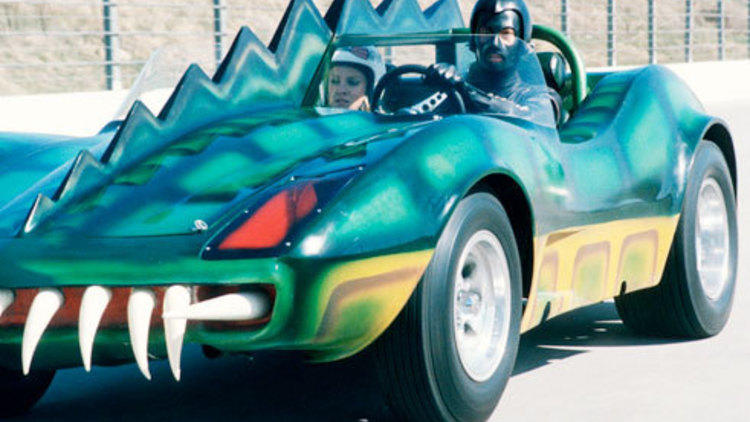 Time Out says
In 1975, a revolution in science fiction was just around the corner (and a galaxy far, far away). Soon enough, everyone would be talking about droids and Jedis. But to revisit the movies made just beforehand is to be reminded of a dark moment, when anxieties of suburban violence (A Clockwork Orange), gender-rights equality (The Stepford Wives) and dwindling environmental resources (Soylent Green) bled into fantasy.
Naturally, exploitation guru Roger Corman was there to make some scratch. Death Race 2000, the producer's notorious cult favorite, took sports mania to a sickening omega, positing a future America consumed by a transnational race where killing pedestrians adds to your score. Loaded with cartoonish gore (imposed on director Paul Bartel's lighter tone), the movie would prove a gateway drug for the post-Lucas video generation thirsting for something harder.Shout! Factory's deluxe disc doesn't have a Sylvester Stallone interview (this was a pre-Rocky role for him), but it has pretty much everything else you could want.
Late star David Carradine speaks warmly about the movie in a video interview recorded shortly before his death; elsewhere, costume designer Jane Ruhm describes the actor as a screaming terror who tore up his bodysuit in front of her. (They later made up.) Corman and the film's "Calamity Jane," Mary Woronov, contribute a commentary track; even the crazy cars, made on the cheap, get a featurette.
Details
Release details
Rated:
R
Duration:
0 mins
Cast and crew
Director:
Paul Bartel
Screenwriter:
Robert Thom, Charles B Griffith
Cast:
David Carradine

Users say