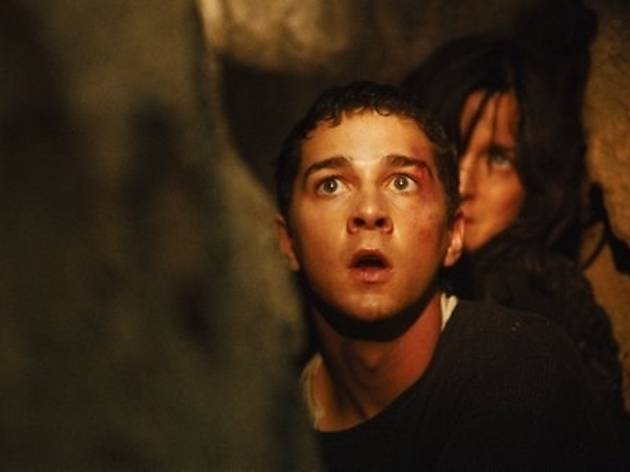 You won't be getting any brownie points for noticing that
Disturbia
bears more than a passing resemblance to a certain Hitchcock film. Aren't you the movie expert. Far more interesting is the nature of that backward glance to
Rear Window
: the casual, over-the-shoulder "whatever" perfected by Generation YouTube and embodied by Shia LaBeouf, more alert here than he usually lets on.
Instead of a broken leg, LaBeouf is housebound by an electronic cuff, à la Martha Stewart, for violently taking out his dead-daddy grief on a Spanish teacher. Cruel summer? Far from it: Beyond the Xbox lurks a whole world of voyeuristic delights—a hot new teen neighbor prone to yoga poses in bikinis (Roemer), a creepy one who tends his garden a bit too often (
Dancer in the Dark's
Morse). You know where this is going, yet for enjoyable stretches, director D.J. Caruso seems ready to play against the classic setup's seriousness, opting instead for a pranky, gadgety spirit of wasted youth. When he dutifully gets around to the basement struggles and multiple stabbings, his film loses any identity it might have had. Closing on a surprisingly prudish, prosurveillance note, you don't have to wonder if lessons have been learned. Downloaded, maybe. Not learned.
Release details
Cast and crew
Director:
D.J. Caruso
Screenwriter:
Christopher Landon, Carl Ellsworth
Cast:
Shia LaBeouf
David Morse
Sarah Roemer
Carrie-Anne Moss
Aaron Yoo