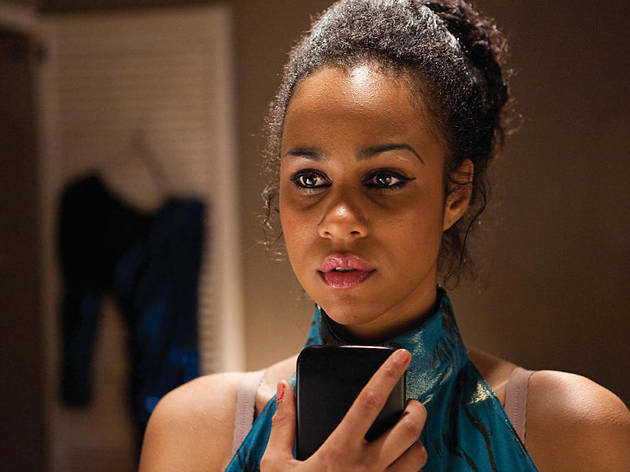 Time Out says
For her first documentary, 'The Alcohol Years' (2000), Carol Morley reconstructed her lost weekends in 1980s Manchester by inviting testimonies from those who remembered her youth more vividly than she could. Morley does a similar thing with this haunting, compassionate and inventive new film, employing talking heads and well-crafted reconstructions, to tell of Joyce Carol Vincent, a 38-year-old woman, born in London of Caribbean descent, who in January 2006 was found dead in her Wood Green flat – with the television still on – over two years since she died.

Old friends, boyfriends and colleagues recall Joyce, although nobody from her presumably estranged family appears on camera. Very little about this gregarious, well-spoken woman who looked like Sade and had well-connected friends in the music industry ever suggested she would meet such an end, although there are hints that Joyce kept her lives separate and
latterly suffered abuse from a partner. There are no easy answers, and Morley employs the docu-drama format, with Zawe Ashton as Joyce, to spark our imagination and tease out possible realities rather than simply to illustrate her interviews. After last year's 'The Arbor', again a filmmaker has employed the grey area between drama and documentary to stress the known and unknowable in a person's life. Lying next to Joyce's body when she was found was a pile of presents – an image on which Morley lingers to stress that signs of our sociability are not to be believed. In the age of 'Facebook friends', it's a thought well worth pondering.
Details
Release details
Cast and crew
Director:
Carol Morley
Screenwriter:
Carol Morley
Users say