Everybody Has a Plan: movie review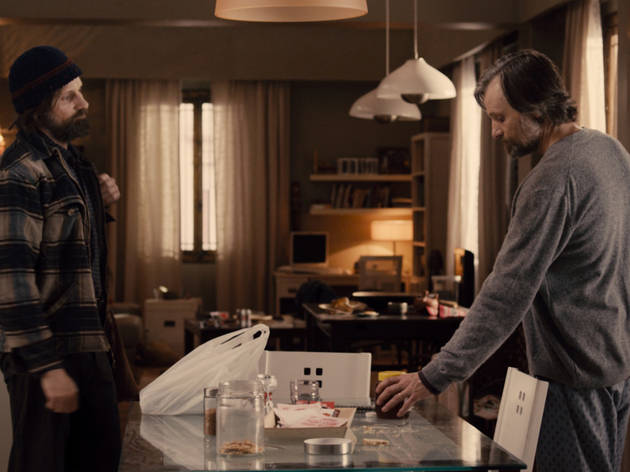 Filmmaker Ana Piterbarg's debut feature casts Viggo Mortensen as identical twins with disparate lives: one a Buenos Aires pediatrician, the other a scrubby lowlife who tends to beehives when he's not doing ill. As Bad Viggo's apiary sideline indicates, this is a movie that's not afraid of weighty symbolism (even when it should be), and when it does occasionally succumb to narrative demands by putting Good Viggo in over his head with his brother's criminal cohorts, you wish it hadn't. Of course, with a story line so silly—one brother kills his terminally ill and suicidal sibling, in order to take his place—it's no wonder Piterbarg plays the plot down.
Yet Everybody Has a Plan isn't overburdened so much as stretched pitifully thin, and the double-the-fun result is closer to the dueling-Elvises vehicle Kissin' Cousins than, say, Dead Ringers. Mortensen, who was partly raised in Argentina, handles the Spanish-language aspect of the part with aplomb, but it still feels like something's been lost in translation—perhaps because his first-time director lets him fall back on moody shtick and his seductive frown too often. The artist formerly known as Aragorn remains an engrossing screen presence, but this campy thriller is a tad too close to simply having him sing the telephone directory.
Follow Sam Adams on Twitter: @SamuelAAdams
Release details
Rated:
R
Duration:
118 mins
Cast and crew