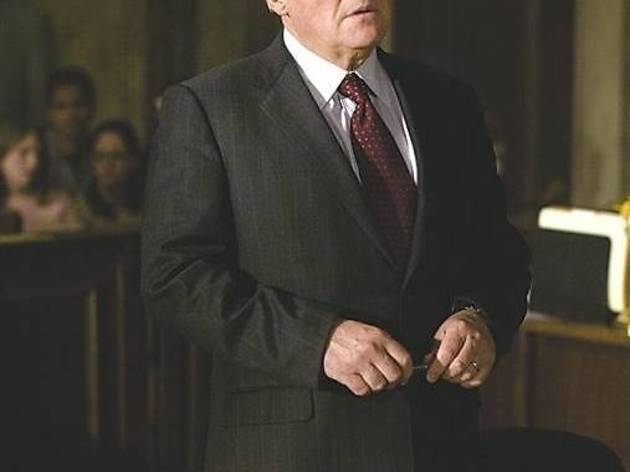 Just once, it would be nice to see Anthony Hopkins rattle his late-period calm, suitable only for playing crazies. Until then, he makes a completely innocuous cuckold in
Fracture
: a chilly L.A. engineer content to play with his metal models until he blithely offs his wife in the film's first ten minutes. Ably representing himself on trial (the arresting officer is his wife's lover, thus rendering the confession inadmissible), he enters into a head-to-head with a young public prosecutor (
Half Nelson'
s Gosling) whom he likes to call "old sport" and wink at, ominously.
None of this silliness should work half as well as it does. But you find yourself absorbed by Kramer Morgenthau's voluptuous cinematography and a swooning score that makes this feel like a guilty cousin to daffy '80s legal thrillers such as
Jagged Edge
. Best of all is the central showdown, easily the strangest clash of acting styles since mumbling Robert De Niro met Bill Murray in
Mad Dog
and Glory
. Gosling has already become a welcome presence in movies, both intense and loosey-goosey; if anyone can outfox Hannibal it's him. And who, pray tell, to referee? Only one woman is up to it:
The Black Dahlia
's batshit-crazy Fiona Shaw, as a judge riding out the storm.
Release details
Rated:
R
Release date:
Friday April 20 2007
Duration:
113 mins
Cast and crew
Director:
Gregory Hoblit
Screenwriter:
David Pyne, Glenn Gers
Cast:
Anthony Hopkins
Ryan Gosling
David Strathairn
Rosamund Pike
Embeth Davidtz