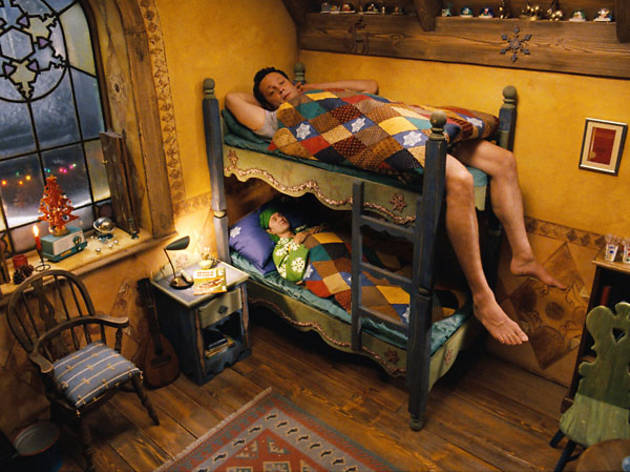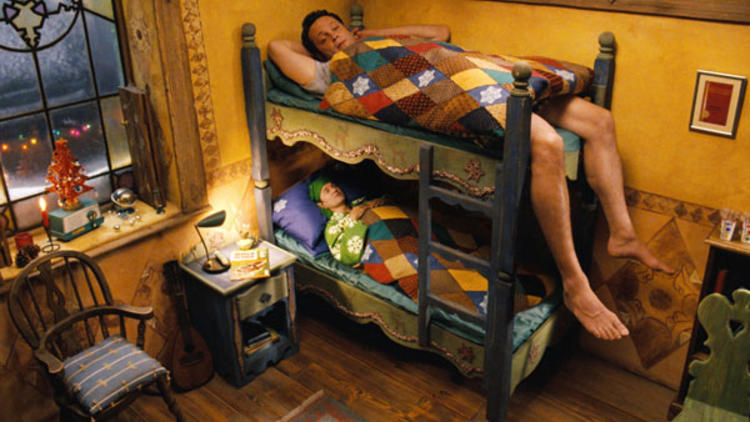 Not a flake on the ground and we already have our first lump of coal. Suffice it to say we're a long way from Swingers when motormouthed Vince Vaughn stars in a sodden, PG-rated mess intended for families who might have avoided the lobotomy that was Bill Murray's Scrooged. It's too bad, because Vaughn's everyjerk seems to have wised up of late, yielding to crazy Isla Fisher in Wedding Crashers and opening up bravely in The Break-Up. But he's never going to be Bing Crosby, and if Fred Claus is the actor's sentimental destination, let's stage an intervention before it's too late.
Fred (Vaughn), a Chicago repo man, has issues—namely the worldwide fame of his beloved younger sib, Nick (Giamatti), a saint who lives at the North Pole. Money problems hound him; so, inexplicably, does a stunning British girlfriend (Weisz) who works as a Loop meter maid (riiiight). Things go sour and before you can think Elf, Fred's headed home for awkward family reunions and little-person humor; before you can think Bad Santa, he's making waves yet rising to the occasion. Only you did think of Elf and Bad Santa beforehand, and wished you were watching either.
The real problem here is comedic timidity, especially disappointing given director David Dobkin's success with the raunchy Wedding Crashers; you think he'd be given a little more latitude. Does the movie actually go to a wild sleigh-ride montage? Does it actually deploy Sinéad O'Connor's breathy "Silent Night" during a vulnerable moment? You'll hate yourself for submitting. If only such timesucks could be regifted.
Release details
Rated:
PG
Release date:
Friday November 9 2007
Duration:
107 mins
Cast and crew
Director:
David Dobkin
Screenwriter:
Dan Fogelman
Cast:
Chris 'Ludacris' Bridges
Kevin Spacey
Rachel Weisz
Kathy Bates
Vince Vaughn
Paul Giamatti
John Michael Higgins
Elizabeth Banks
Miranda Richardson