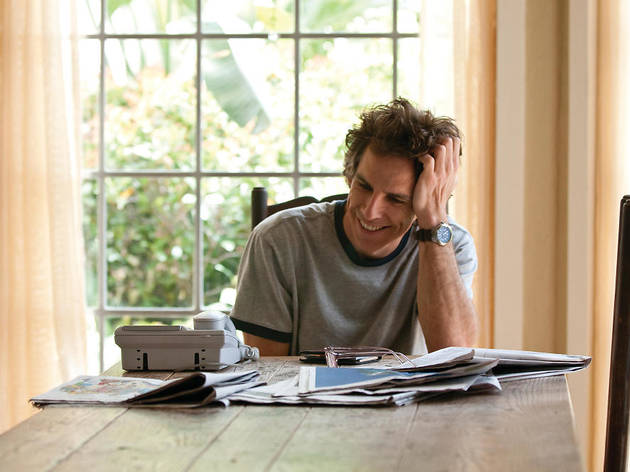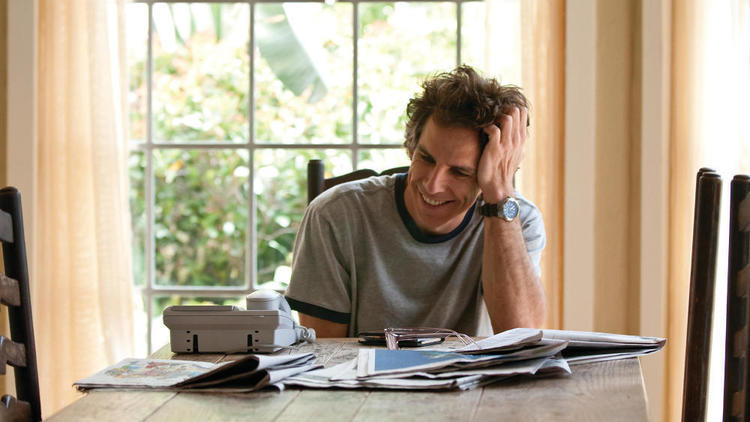 Once upon a time, a nebbishy New Yorker could fall for a willowy shiksa goddess and you could call it Annie Hall. No longer. Now, the whole movie's got to be set in Los Angeles (not just one Christmas sequence), our love object barely gets a single "la-di-da," and forget about naming the film after her. We've got inner male pain to address.

That shift, though, is precisely what makes Greenberg, Noah Baumbach's latest comedy-drama, so car-crash-arresting and emblematic of Gen X self-absorption. Baumbach, an expert at skewering urbane pretensions (The Squid and the Whale), has conceived a remarkably sour character in Ben Stiller's furious letter writer and fortyish layabout, Roger Greenberg. Once a college-rock musician, he scotched his band's momentum in a fit of principle and now suffers the consequences: occasional work at carpentry and pride-swallowing in the home of his much wealthier brother. A ratty Steve Winwood T-shirt speaks volumes, as does a shelf of meds and a constant stream of bile directed at partygoing kids who scare him with their potential. Roger's just not fun to be around.
Baumbach's idea here is to find an expiration date on boyishness—it's tempting to compare Greenberg to the more-trenchant The Anniversary Party (2001), also a shrewd examination of the limits of youthful decadence (and partly created by the filmmaker's wife, Jennifer Jason Leigh, as is this). This movie corrects its wobbly, negative spiral with the romantic development of Florence (Gerwig, spacey as ever), a personal assistant to Roger's sib and perhaps a salvation. Scratch that perhaps: Greenberg only slightly misses the top flight by settling for too weak a foil. (The better option, Rhys Ifans's bruised bandmate, is right there.) But when Stiller indulges in moments of unfulfilled rage, this has real desperation.
Release details
| | |
| --- | --- |
| Rated: | R |
| Release date: | Friday March 19 2010 |
| Duration: | 107 mins |
Cast and crew
Director:
Noah Baumbach
Screenwriter:
Noah Baumbach
Cast:
Greta Gerwig
Koby Rouviere
Sydney Rouviere
Chris Messina