Gregory Crewdson: Brief Encounters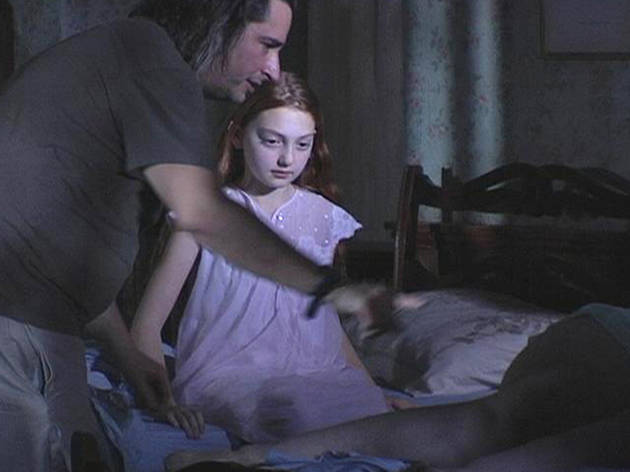 The work of photographer Gregory Crewdson doesn't look like your typical moments captured in time; as we're told many times in Ben Shapiro's decade-in-the-making documentary on the artist, his pictures resemble David Lynch movies in miniature. (The subject's admission that seeing Blue Velvet changed his life seems redundant.) Crewdson's elaborate tableaux vivants double as still lifes of quiet desperation, with everyday people dwarfed by curdled-suburban landscapes or caught in a luridly lit transgressive act. Creepy doesn't begin to describe these masterworks of control freakery, nor does beautiful—they look as if they're glowing from the inside out, even as Crewdson's scenes of furtive common people make viewers feel like voyeurs.
Shapiro gives the man himself chances to explain his background (dad was a psychiatrist whose sessions Crewdson spied on; draw your own conclusions) and his eventual interest in being a shutterbug. While not presenting the facts in chronological order keeps things from getting dull, there doesn't seem to be much rhyme to how Shapiro shapes things either—nor much reason as to why that horrible piano score needs to keep popping up. Crewdson's pictures are worth a thousand words, so it's not surprising that the sequences of him meticulously choreographing his eerie shots speak volumes. You wish some of that disciplined approach had worn off on his biographer.
Follow David Fear on Twitter: @davidlfear
Release details
Cast and crew