Harry Dean Stanton: Partly Fiction: movie review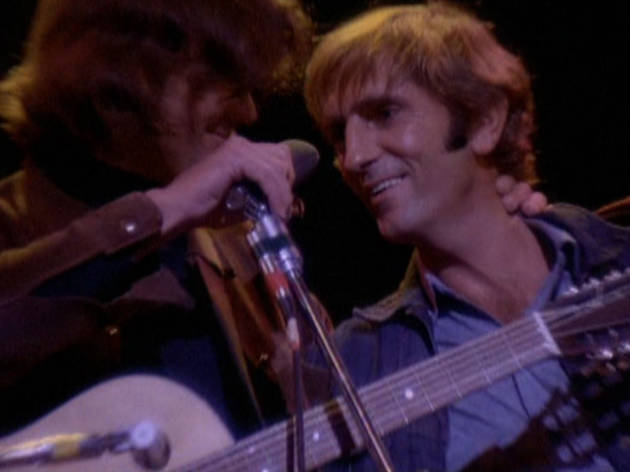 Time Out says
He's perhaps the quintessential that guy—a character actor you're always glad to see pop up, whether in support of Paul Newman (Cool Hand Luke) or the two Coreys (Dream a Little Dream). In Sophie Huber's intriguing yet uneven doc, the man and myth known as Harry Dean Stanton is the main focus, though the impressionistic opening scene (with the actor's liltingly ragged voice speaking over evocative images of the Hollywood Hills) suggests he mightn't even appear.
No need to worry—Stanton does show up to his own party, and it's an abstractly adoring one. The meat of the movie is a series of interviews shot in luxuriant black and white, in which the actor tersely evades any probing questions about his life and work. He prefers to either indulge in his stated preference for "silence" or memorably croon a number of full-length country ditties that practically make Partly Fiction a one-man concert film.
Huber responds to Stanton's languid opacity in ways both inspired (bringing in gonzo filmmaker David Lynch to serve as an equally enigmatic foil) and insipid (a lengthy middle section devoted to unpacking her subject's leading role in Wim Wenders's great Paris, Texas is pure Film Theory for Dummies). You still leave impressed at the way Stanton fiercely protects the aura of mystery that makes him such an indelible onscreen presence.
Follow Keith Uhlich on Twitter: @keithuhlich
Details
Release details
Cast and crew
Users say