Haute Cuisine: movie review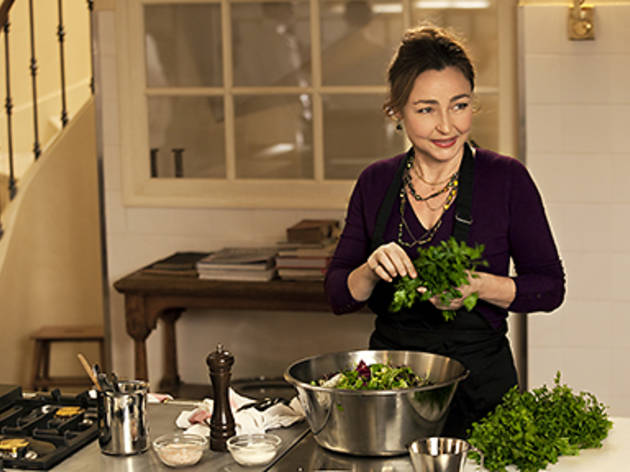 Epicurean cinéastes will be torn by this half-baked soufflé of a film, thrilling at the magnificent French cuisine (choux farci au saumon, anyone?) and wincing at the trumped-up machinations that serve as conflict. Loosely based on the true-life experiences of presidential servant Danièle Mazet-Delpeuch, Haute Cuisine follows Hortense Laborie (Catherine Frot), a masterful but obscure cook from the bucolic Périgord region of France who's picked to become the personal chef of François Mitterrand (Jean d'Ormesson). Her meteoric rise and fall isn't surprising, considering the fickle whims of political life, but what's really absorbing is the president's Proustian devotion to old-fashioned cooking that has Laborie scrambling for vintage '20s cookbooks.
Her calm demeanor, authoritative tone and supple kitchen alchemy is a delight, while the Élysée Palace intrigue is anything but intriguing (culinary chauvinists resent her expertise; bureaucrats gripe about expensive ingredients; nutritionists demand a low-fat menu). And the film's Antarctic framing device (wait, what?) feels unearned and distracting, regardless of its veracity. But there's plenty to behold, including a killer Gâteau Saint-Honoré. Those with a yen for food porn (especially truffle fetishists) will feast. All others may want to order something else off the menu.
Release details
| | |
| --- | --- |
| Rated: | PG-13 |
| Release date: | Friday September 20 2013 |
| Duration: | 95 mins |
Cast and crew
Director:
Christian Vincent
Cast:
Catherine Frot
Jean d'Ormesson
Hippolyte Girardot